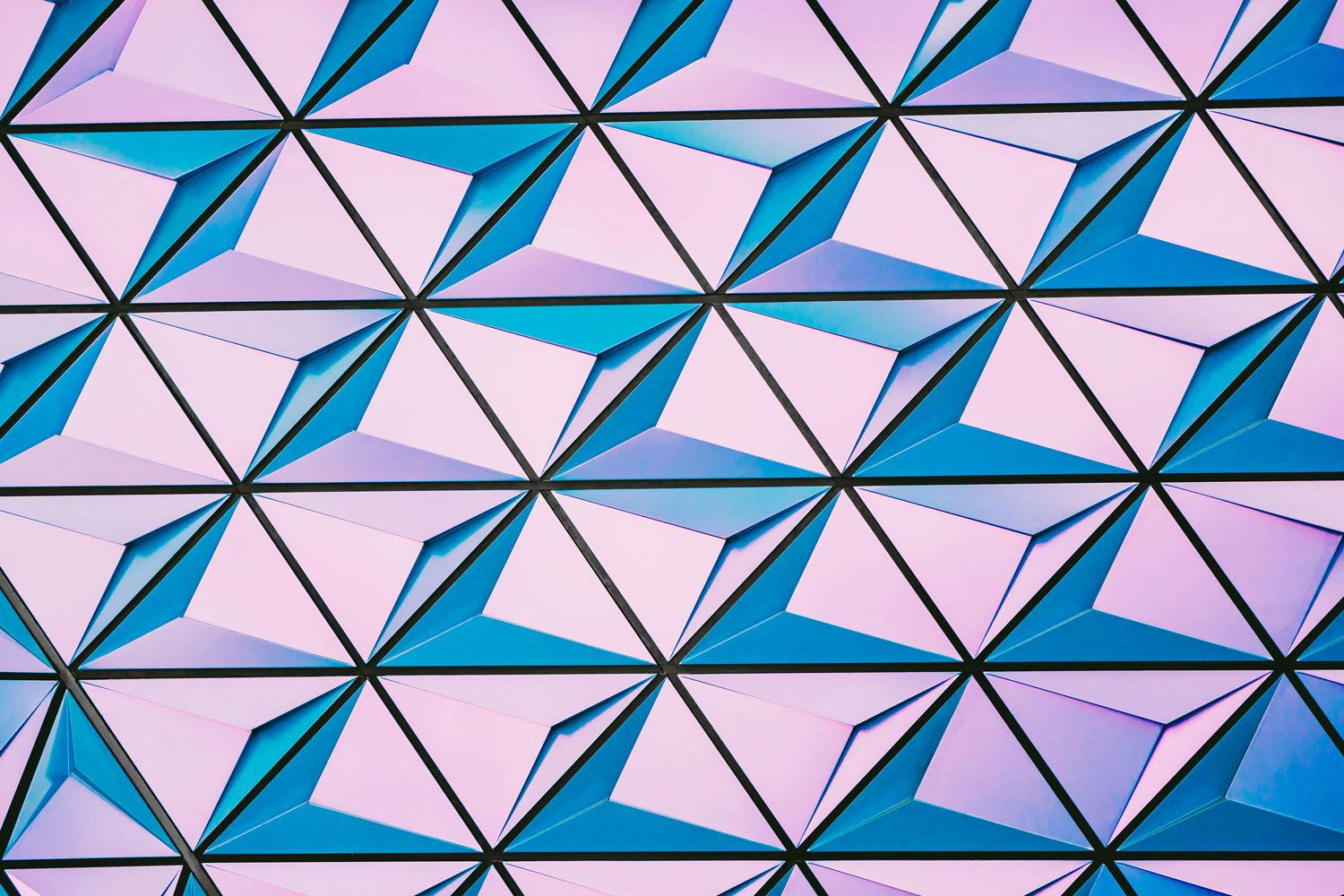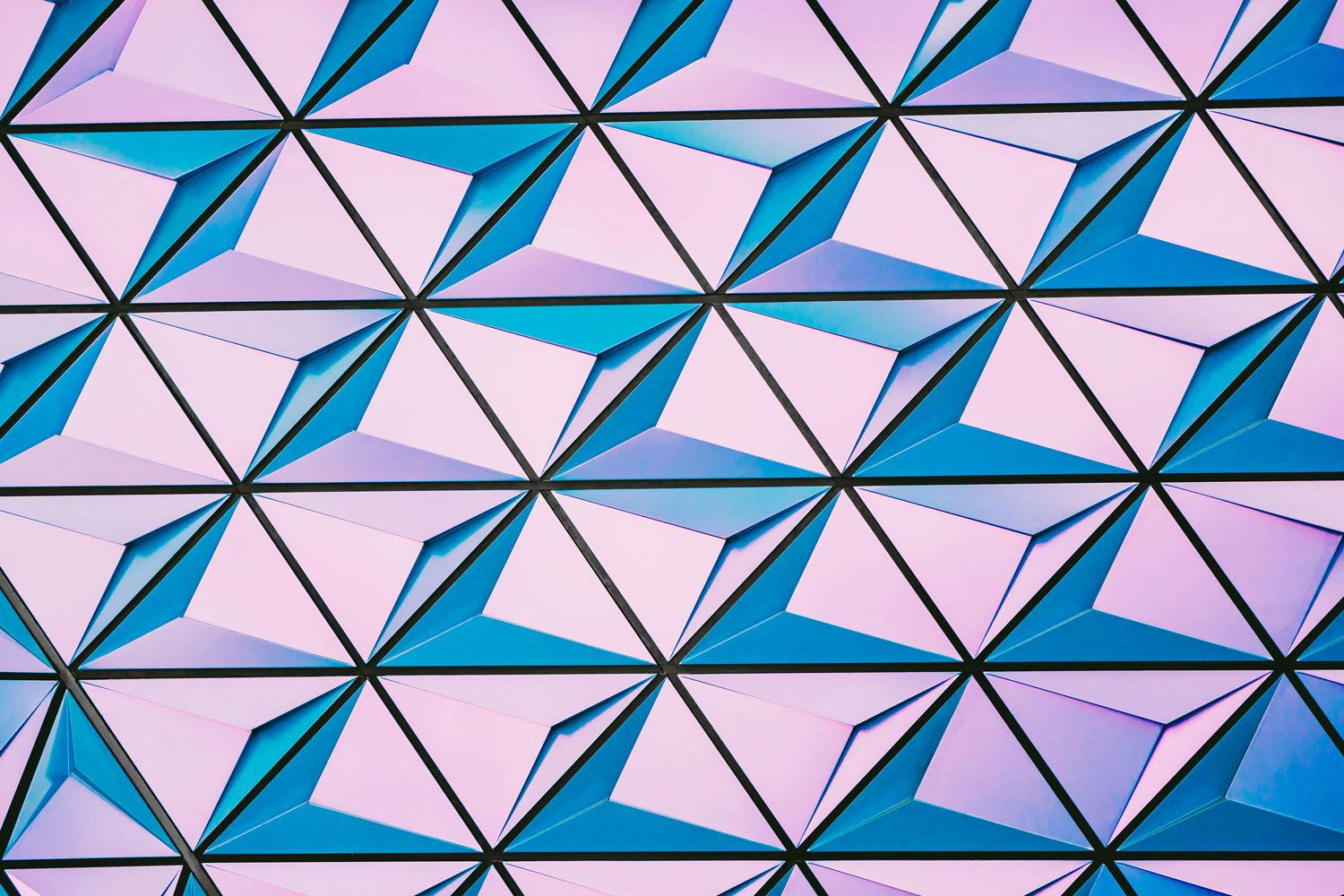 Who's Who At ThoughtLab: Brandon Green, Creative Director, COO
Ask Brandon Green, ThoughtLab's COO and Creative Director, what he does when he's not at work and he gives a knowing chuckle. Green is a busy man and the idea that he has time to do anything other than keep ThoughtLab moving, growing and functioning is funny. He lets the joke hang for a second and then replies; "I think about work." He laughs, takes a breath and gives a short list of his hobbies: photography, hiking, and movies.
If you don't know Green, you'll take this as it is, he's a guy who likes hiking and photography. He even lists his favorite hikes in the area. If you do know Green, you know his "funny" comment is based in truth. Green is a guy who is always thinking about work. He is always a designer, teacher, and creative director. Even seemingly disconnected experiences outside the office will give him insight as to how to make a design better, how to communicate in a deeper, more meaningful way with a client and how to keep his team of designers fresh and forward-thinking. When Green jokes that he thinks about work, he really isn't joking.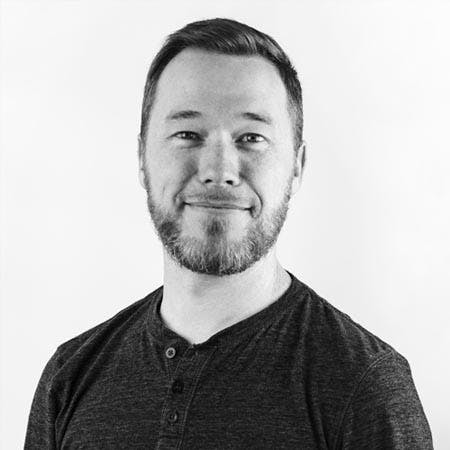 Green is native to Utah, from Roy, he went to school at Salt Lake Community College before transferring to Weber to get his BS in Communication with an emphasis on Design. But, his love of design and his introduction to the craft started when he was in high school. Older brothers leading the way into the field afforded Green all the tools he would need to enter and excel in the world of design. Before even leaving high school, Green had amassed the skills that most students were just being introduced to in college.
Green will tell you that his job title of designer is an umbrella that covers a lot of ground. He is an illustrator, a graphic designer, a packaging designer, UX/UI designer and this list of skills, he knows, will grow as he explores new trends, new elements of the design world. For some, this may seem daunting. Those who want to sit down, design and get praised for their work aren't the types of designers that Green is drawn to. His desire for better, in his work as well as those around him, is obvious in the way he treats his team and the way he approaches his own designs.
" … At Thoughtlab, I am part of a team, not just a designer on my own.  Brandon respects what I'm bringing to the table but strives to build upon that foundation. He uses way too many key commands though. I'm getting a grip on all those … slowly … but my eye for design is improving all the time." - Cheech Minniear, Designer
Quote:
"Every morning," he says, " my designers look at web sites and design work and they get new perspectives, new ideas and see what works for them and what doesn't and why." He is a serious advocate for not sitting back on what you did today because he knows tomorrow someone is going to do it differently and maybe change the entire zeitgeist of the business. If you're sitting back, it's going to pass you by. If you're engaged and challenging yourself then at the very least you'll ride the wave forward, at the very best, you'll be on top of the wave and leading the pack.
Green walks an interesting line. He is very aware that he needs to offer words of encouragement to his people but he's also learned from experience that being told how good you are all the time can lead quickly to stagnation and obsolescence. He admits he has trouble balancing his "good jobs" with his "no, do it again" and he's very open to having his designers tell him so. That balance will make him a better creative director and being better is something he always has in his sites.
Green is an artist. When he's not at ThoughtLab, he'll tell you. He is quick to point out that a designer is not an artist. "There is certainly an art in design," he says, "but one thing you learn when you get into this business is the notion of being an artist and creating all this great work, that's not the reality." He explains that designers, in particular, have to study, know and understand the medium, all aspects of it and this includes the production process. This is the only way he can make a design into reality. An artist does this as well but in a different way. "The thing is, art is the representation of the vision of the artist," he says, "and that's great. We all get excited about creating and expressing but the difference here is design is about communicating a solution to a specific problem that will be produced by others. And, this has to fit the ideas of a client and what their audience is needing. The artist serves himself and the art, the designer is the servant of many masters."
A lover of photography and a collector of cameras. His work shows a keen eye for composition and patience required to get that unique shot, that special perspective. In his photography is where you'll see his style. When it comes to web design, Green eschews any kind of personal style or personal stamp on the work. The substance of the work and the problems it solves for the client is much more important than flaunting a personal style at the agency level. There are some designers that trade on the idea of their style but, they are going to appeal to only a specific clientele. Whereas, good, workable, UX friendly design is going to appeal to a larger group and solve more problems. "Design has got to have a reason behind it," Green says, "my style, my signature, if it eclipses the needs of the client and goal of the web site, then it's not doing the agency any good."
"Being a part of the ThoughtLab family means that I get to come to work every day to an environment that provides professional growth. I have the daily challenge to get creative with client projects from all sorts of unique industries. On the design team, I get to see what other designers are working on, learn new techniques from my peers and get constructive feedback from established industry professionals. Working for Brandon means you'll bust your butt trying to meet his high expectations. Additionally, he also encourages and aides in refining my design processes and creativity." - Alexa Stevens, Designer
Quote:
Green may seem older than he is. His notion of hard work, self-determination, personal drive harken back to an older time when people would sweat for need and not for praise. He is happy when a young designer shows him a new approach, a different perspective. He is happy when the agency as a whole is praised and the clients are happy, happy enough to recommend ThoughtLab to others. In a time of "I want credit" and "see how good I am", Green seems happy working behind the scenes, encouraging creativity, pushing limits, expecting more from himself and from those who work with him. 
This feeling of a traditional approach to work: do your job, do it better than anyone else, now do it again, may seem like the shadow of a time gone by but it is based in experience, truth and it's the backbone of ThoughtLab. Without that strong, dedicated backbone, the crazy creative weirdness that defines ThoughtLab, that Outlaw Rebel signature that defines our work, would fall into chaos and become lost in work that's cool for cools sake rather than work that is purposeful, unique and driven.
He ponders the question of rejection as we wrap up our interview. Rejection strengthens a person is his idea. "As long as you don't take it on a personal level and allow yourself to be mired in self-hatred or hatred of the client," he warns. "Rejection is part of the deal, it happens, you accept it but you don't let it stop your work or your driver forward. If it does, well then, this really isn't the work for you."
With that he less than subtly looks at his watch and gives a quick smile that says, that's all the time I have and all I really want to say. He has meeting(s), designs to complete, clients to prep for and I think there may be a Bees game and a cold beer in his not so distant future. He's out the door, back into the office picking up right where he started.