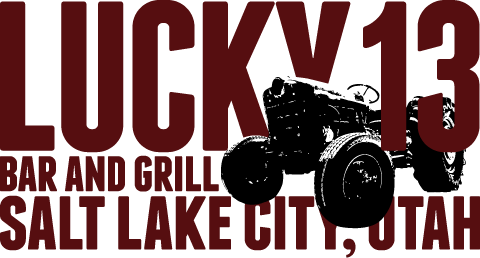 As Utah web design experts, my team has grown considerably the last few years, taking on projects large and small. This in turn has led to many late nights, early mornings and an overall increasing the amount of time that is spent downtown at the lab. Being so, there have been many meals served to the team in a rush that have been needed to provide not only sustenance, but a welcome respite from work to clear minds and refocus energies. For most, this would likely mean another unhealthy trip to one of several fast food establishments; this would not work for our team as one our team culture goals this year and last has been to increase overall health and awareness and one of the best ways to do this is to be mindful of the foods that enter our bodies. We sincerely believe that better choices in food, with a little exercise thrown in, can drastically increase productivity, effectiveness and happiness. This does not mean however, that we have been reduced to consuming rabbit food—on the contrary we probably consume more protein than the average hunting lodge retreat and we rarely subscribe to vegetarian, vegan and "raw food" options. At ThoughtLab we like meat, so much so that many of the team orders beef not by pound, but by the primal (a main section of an entire cow for those that aren't lucky enough to know their butcher) making for some truly awe inspiring summer barbeques. Unfortunately, with so many late nights lately our barbeque consumption has trailed off drastically forcing the team to search for alternative outlets to fulfill our carnivorous consumption needs. Being so, we often turn to a quick fix: the deceiving simple American invention of the cheeseburger, and the following two outlets are our top choices to get your burger on.
A great burger is truly a work of art, relying on not just one or two ingredients but a carefully curated election of desired toppings, condiments and cuts of beef. The best modern burgers have definitely evolved into more than just ground beef, a bun and toppings. They are much more now about texture, beef flavor and ingredient quality than ever, and this is what I personally look for in a great burger. Amongst the best I have tried and many of our teams' favorite burgers can be found just down the road on 1300 South and West Temple Street at a bar in Salt Lake called Lucky 13. At Lucky 13, as with all the burgers mentioned in this article, they take pride in their grind and this is where great burgers begin. For all burgers at Lucky 13 a proprietary blend is employed that includes chuck that is brought to the proper fat content of 25/75 (we're guessing) in order to insure a burger that has the right texture but also remains incredibly juicy and succulent. Toppings at Lucky 13 are also well thought out and executed with care—one can get the sense that ingredients are given as much attention as the beef with options such as roasted jalapenos, roasted habaneros, caramelized grilled onions, sautéed mushrooms and a choice of many locally sourced cheeses. Side are also well thought out at Lucky 13 and executed with care including the three different types of fries—Cajun fries(my favorite!), rosemary-garlic and the super crispy shoestrings; one can even obtain the elusive fried pickles for $1.50 more! Burgers such as the "Fungus Amongus" served with mushrooms sautéed in red wine and a touch of garlic and swiss cheese (amazing if you like mushrooms) and the "Ring of Fire", served with house smoked bacon, roasted jalapeños, roasted habaneros, grilled onions and cheddar cheese (amazing if you like it HOT) show that they are not only incredibly talented at Lucky 13 with their burgers and their toppings but even with their menu branding—something that we can especially appreciate. If you haven't tried Lucky 13 yet you should just beware that you may be forced to put in some extra work on the ole treadmill as these burgers, though served with healthy top quality ingredients, are not low in the calorie department.

Another excellent burger joint that has opened recently not far from ThoughtLab on 400 South and 600 East is the Bountiful, Utah derived Tony burgers. At Tony burger they specialize in their grind resulting in a burger that is really more steak than burger. By utilizing a blend of chuck, brisket and other cuts the burgers served at Tony burger have a texture and flavor that is truly top notch and akin to the burgers served at Danny Meyers famous Shake Shack a la Manhattan. The burgers at Tony burger are griddled as opposed to grilled (like Lucky 13) which results in the delicious crust that encapsulates the patty. At Tony burger the menu and choices are simple and organized in a four step process. First, the cheese—no surprises here, its american, swiss or cheddar. Things get more interesting when you next choose your goodies: bacon, a fried egg (awesome!), fried onions strings or sautéed mushrooms. Next you select from all the typical veggies and then one of Tony's house made sauces such as Tony sauce (their version of fry sauce), hickory sauce (fry sauce with a bit o' hickory) or even a Southern kick ranch. The results are one amazing burger in less than 10 minutes—something that has allowed my team to remain inspired, well fed and focused even when web design projects run well into the evening.