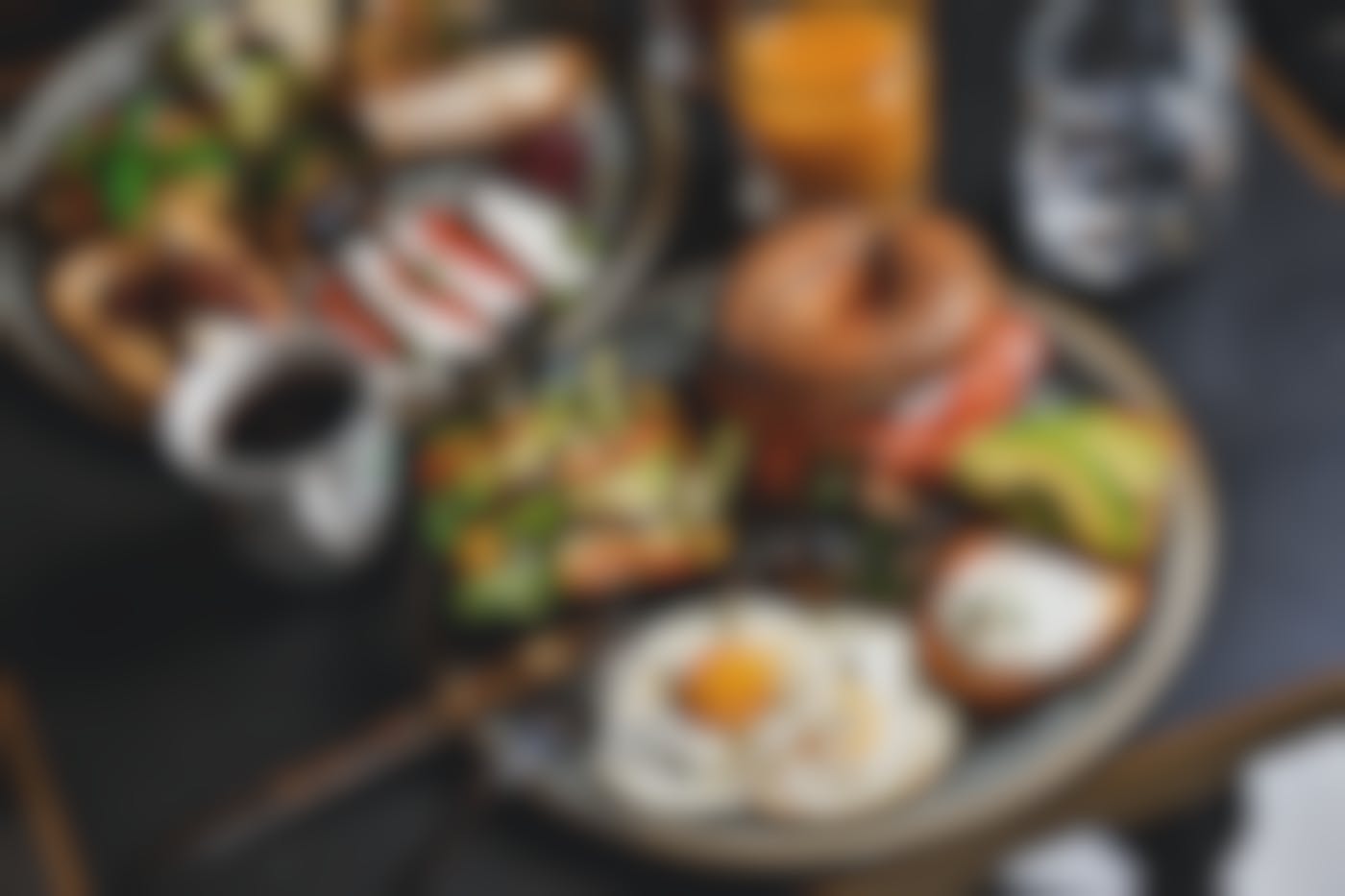 Here's the thing I discovered, reading an article online this morning, that brunch should no longer be a thing.
Okay, this is personal. I have no idea who is in charge of trends, setting them, pushing them on us, and then deciding, seemingly on a whim, that such and such a trend is no longer viable, and we can now toss it aside.
This happens in fashion so often. One season this type of frock is the thing to be seen in, and then, turn the corner, and if you do so wearing that frock, you will be hazed, stoned, mocked, and tossed in the bin with yesterday's fish heads. I freely admit I know squat about fashion, and I'm not even sure if a frock is an article of clothing.
First off, yesterday's fish heads are perfect for today's Malaysian Fish Head Curry. Most people toss the heads in the bin, but if you take a cue from our Asian friends, you'll be prowling your local fishmonger for display heads they have no intention of selling that you can pocket and create with. So, stop tossing your fish heads. That's not a trend.
Okay, I seem to be ranting like a loon. Well, I have every right to. Here's the thing I discovered, reading an article online this morning, that brunch should no longer be a thing. Not only did this article toss brunch into the fishhead bin, but it also said … wait for it … it said brunch is overrated!
I may need some chicken and waffles to continue.
Brunch, History in Brief
Most people turn their noses up at history or roll their eyes, or bounce their duodenums across the sawdust-covered floor. Well, this will be quick, down, and dirty, just the highlights. Still, it's essential to put some history in front of this topic because whoever has decided that brunch should be removed from our culinary lexicon needs to know there is history here, and history is not to be ignored. Or have a duodenum tossed at it.
The word "brunch" was first used in the publication, 'Hunter's Weekly' by Guy Beringer in 1895. In the 1920s, with prohibition, brunch was a camouflage for day drinking. Cocktails with fresh juices and fruit were perfect for hiding alcohol and quickly became the staples for a good brunch. And thus, we have the bloody mary, bellini, and mimosa. If you do some brunch research, you can find somewhere that serves these delightful beverages in the bottomless style.
In the 1930s, brunch was huge because of actors traveling across the country by train. When promoting a picture, Hollywood would pile its stars into trains and speed off across the country, stopping in Chicago ostensibly to promote a film, but in reality, it was to enjoy brunch.
But the big brunch push was due to women, yet another reason to love women. When these divine creatures entered the workforce, they needed a day of rest, a break from work, and cooking meals. These women encouraged the family to eat one meal out, and the perfect meal was one that was usually a slow-paced, sit-around-the-table talk and munch-type meal. Thus, Sunday dinner turned into Sunday brunch.
Brunch was popular then and continued to be so until I read this article this morning.
"By eliminating the need to get up early on Sunday, brunch would make life brighter for Saturday-night carousers. It would promote human happiness in other ways as well. Brunch is cheerful, sociable, and inciting. It is talk-compelling. It puts you in a good temper; it makes you satisfied with yourself and your fellow beings; it sweeps away the worries and cobwebs of the week."
Quote:
Guy Beringer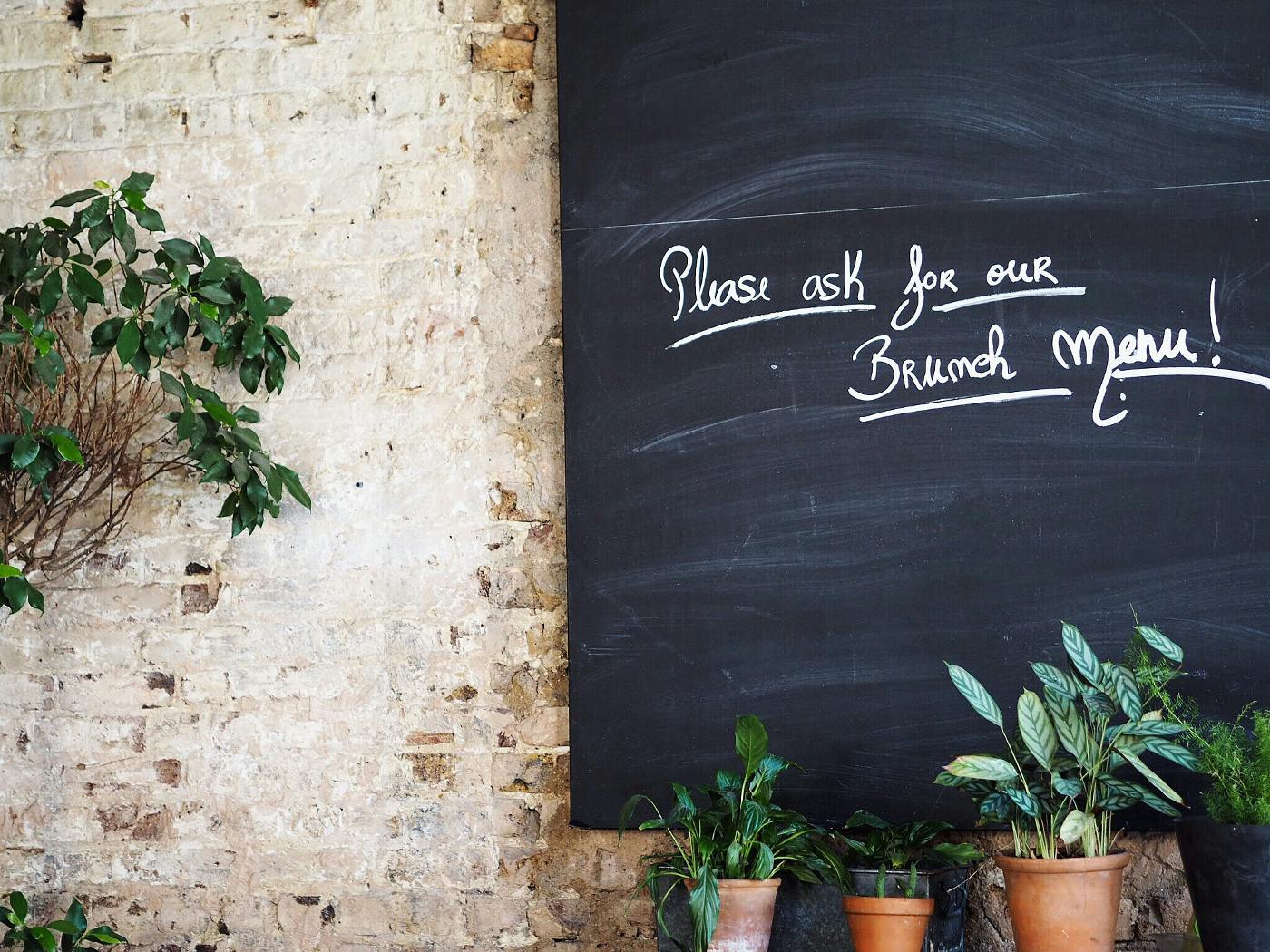 Where
Like many trends in this life of ours, most start on one of the coasts. For some reason living on a coast gives some kind of license to claim ownership and control of trends. According to this article, brunch became popular in cities, and it names New York and San Francisco. The elite coastal cities, it seems to say. Only the elite can fully enjoy a good brunch. Pshaw.
I have, as an actor, traveled across this great land of ours, and I have had significant brunches in places like Oswego, NY, Memphis, South Carolina, Clear Water, and just recently in Port Angeles, Wa. Brunch is not owned by the coasts; it is anywhere and everywhere a chef is in their kitchen on Sunday morning around 11, serving up that beautiful bridge meal, connecting breakfast and lunch. Add to that a healthy dose of alcohol, and you have brunch anywhere you want it.
Location will play a part in the brunch menu. Landlocked states have no business serving fresh fish for brunch. And if you own a joint by the sea, you damn well better have blue or Dungeness crab benedict. Also, your bloody mary should be adorned with a crab claw, a giant prawn, or some such oceanic gee-gaw.
Brunch is the perfect meal for a chef to highlight a local culinary treat. Southwestern brunch can be tortillas, beans, huevos rancheros, or tequila and eggs. New England brunch should be fish-heavy, maybe chowder, little necks, trout, and eggs. Texas, BBQ brunch. And you get the idea. Brunch is a chance for a restaurant to educate people on the local culinary wonders and introduce tourists to the local edibles.
Then, you have the opportunity for a brunch exchange. A chef goes to a different region and brings back a brunch staple from another part of the country. Then, we all unite under the banner of brunch and politics; social issues and daily problems vanish over plates of food and goblets of fine cocktails.
Okay, It's an Excuse to Day Drink, But Also it's About Community
One of the great things about brunch is the bottomless version. This doesn't have to mean bottomless cocktails, although that is the dream. It can mean endless egg dishes, piles of pancakes, or plates of shrimp cocktails. Brunch is excess-sanctioned by society. So, yes, day drink to your heart's content, but do it wisely and follow some well-founded rules of the day drink.
So yes, your brunch foray with close friends can be an excuse to day drink, but there is a deeper connection at brunch. While dinner with friends can be fun and easy, there are the unspoken rules of night. You have to behave, go out into the dark, and be aware that those around you have "special" dinners or adult celebrations. Due to its time frame and the fact that it takes place in the bright light of day, Brunch sheds those evening rules, making for a lighter, laughier experience.
Though you can have an intimate brunch, why would you, really? The large group coming together from all corners of their lives to sit in a nice place with assorted foods and drinks and catch up is ripe for laughing too loud, throwing off the cages of the week, and just cutting loose. Most places that serve brunch understand that it's an all-day affair. Rarely do you hear someone say, "hey, let's grab a quick brunch." Brunch is not, nor never should be, quick.
One thing that makes brunch magical, if you play it right, is the lack of hands on your time. Once the gang has gathered and everyone is present, brunch begins, and when it ends, that's anyone's guess. With lunch, there's the lunch hour. Dinner is at dinner time. Brunch is just a sprawling plateau of food and drink and being in the company of those who make your life better. Even when someone says, let's do lunch, there are already time constraints. But, hey, let's meet for brunch, implies, clear your calendar for the day; we are all meeting for brunch.
Rules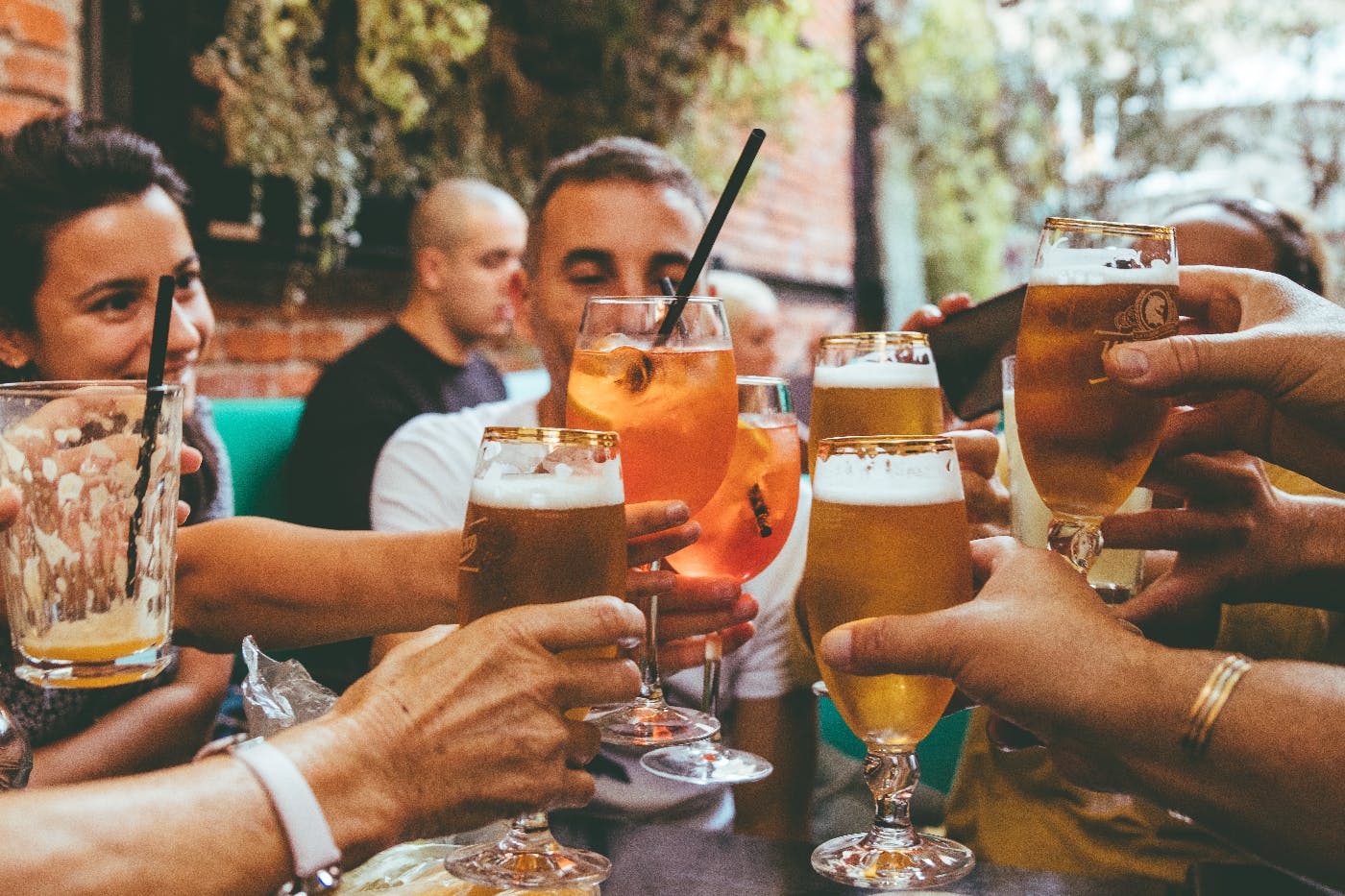 Okay, not to be a day-drinking buzz kill, but there are rules to follow, and this is especially true if you stumble into that glorious beastie, the bottomless brunch. Do not snarl at these rules, follow them, and you will enjoy brunch so much more, and you won't hear this sentence later on, "can you believe what he did at brunch?" So, here are some quick and easy rules to follow for a better brunch experience.
#1- Do not make plans for afterward.
Especially true with the bottomless brunch. There is no need to have plans post-brunch as brunch is the event of the day. And brunch may take all day. Also, with the whole bottomless thing, you're probably not going to be any good doing things afterward. Also, there is implied laziness and unspoken leisure to brunch; the last thing you want to do is put a time limit or parameters on the brunch.
#2- Arrive on time
You know, this applies to all of life; if you say you're going to be somewhere at such and such a time, set your watch to such and such and be there. But this holds especially true with brunch. There are usually large parties and much mayhem, so don't make life for the host or hostess harder with your lax views of time so that your party has to tap dance and spew; they will be here any minute now, routines.
The reality is that even if you feel like you've got all day, most places cut you off at 2 hours. So, do not miss one second, one morsel, or one round of brunch by arriving late. Carpe brunch, man.
#3- Get wild, Be Polite
Laughter will crackle off the ceiling; drinks will be shared and explored; someone will do something vaguely sexual with a prawn or sausage link; that's cool, enjoy it. However, in your revelry, do not forget that servers are not having the time of their lives, and people around you will tolerate your fun only to a point. Don't let go of the basics mom taught you; please, and thank you go a long way. Don't devolve over brunch. No one wants to be with a bottomless bloody mary-swilling chimp.
#4- Stay Hydrated
Yes, you've heard this before, but take it to heart. Make sure your water intake exceeds your alcohol intake. No need to get hung over just because you're having a good time.
#5- Pick your eats carefully
If the prime objective is to day drink and have fun, then remember, brunch isn't just eggs and salmon; you can eat anything at brunch, so choose wisely. Rich and heavy foods may not go well with cocktails and, inevitably, shots. So, check the place out beforehand and plan what you will eat.
The bottom line, have fun and put shame in the closet. Sing, dance, laugh, and eat to your heart's content. Be safe, and be polite, but don't skimp on the fun.
Brunch is Here to Stay
Anyway, this may have gone off the rails a bit, but my point is clear. Brunch is not a trend, passing fancy, or something that needs to be canceled. Brunch is eternal and glorious. It's about being together, prepping for the coming week, and being present for what and who is around you.
For those who say it's a trend that has passed its prime, I invite you to gather your friends you haven't seen in some time and make a date for brunch. There's nothing about brunch you'll want to say goodbye to, and maybe you'll see it in a new light and uncancel the damn thing.