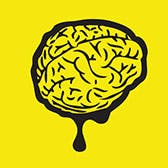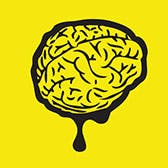 Free Live Music - Utah Summer Happenings
Living in Utah is a good time for anyone that loves the outdoors, including live music in outdoor settings. And, not a secret, we have a great community of free summer events. And, not a secret, we have a great community of free summer events. I've compiled a cheat sheet overview of the larger, free live music events still on the plate for high summer. There's still time to get out and about...
Free Music - Downtown SLC:
Gallivan Twilight Concert  Series
Thursdays 6-10pm (thru - August 27)
Market: 5-10 pm, Concerts: 7-10pm
www.slcgov.com/Arts/twilight
GREAT downtown active happy summer crowds. Arm to arm crowds for those committed to a top notch lineup, fun atmosphere for seeing people out and about, getting your dance on, outdoor/ downtown setting. Lots of happy locals, lots of bikes, beer gardens, dancin' and people.
Thursday, August 13
Toots and the Maytals | N.A.S.A.
Toots is some of the happiest reggae there is. Classic stuff, there's no way this one will disappoint.
Thursday, August 20
Iron & Wine | Okkervil River
Iron & Wine is one of THE best acts of the summer. Indie, sensitive songwriting. Layered effects, beautiful. This will be an amazing show.
Thursday, August 27
Robert Randolph & the Family Band | Black Joe Lewis & The Honeybears
Lunch- Brown Bag Concert Series
1215-1pm M-F (thru- August 28)
www.slcgov.com/arts/brownbag/schedule.html
Some of the good picks coming up:
Exchange Place Plaza- 350 S Main St (focuses on eclectic world)
Tuesday, August 14- Red Rock Hot Club
(gypsy jazz in the style of Django Reinhart)
Washington Square- 451 S. State St (focuses more on country, folk)
Tuesday, August 18 - Klez Bros
(Eastern European Jewish Dance Music) - fun, rawkus!
Tuesday, August20 - John Boy's Mule
(old time, groove grass)
Tuesday, August 21 - The Black Hens
(indie/ folk) - A very talented crew local indie songwriters. Good stuff!
Free Music:
Park City/ Deer Valley
---------------------------------------------------------------------------------------
DeerValley concert series
Wednesday evenings  6-8pm (Park City)
Lots of people, families, picnics, live music, and socializing. Fun vibe, people picnicing, music, outdoor setting, sunset views. From SLC, drive to PC, take the roundabout to Deer Valley, follow the road to Stein Erickson Lodge. You'll see plenty of parking and people walking with blankets. It's in a grassy outdoor amphitheater behind the lodge- a GREAT place to watch the sun go down.
Lineup:
Wednesday, August 12 - SIN CITY SOUL
6:00 - 8:00pm - Snow Park Outdoor Amphitheater
funk/ soul - Utah locals
www.myspace.com/toodrunktofunk72
Wednesday, August 19- THE COVER DOGS

6:00 - 8:00pm - Snow Park Outdoor Amphitheater
Wednesday, August 26 - THE DETONATORS
6:00 - 8:00pm - Snow Park Outdoor Amphitheater
They tout themselves as "Eugene's Oldest Active Hardcore Band".
Rawkus, electrified, screamin, fast drum and guitar. Fun energy, the snowboards will come out and play...
music.myspace.com/index.cfm?fuseaction=music.singleplaylist&friendid=2230505
The Canyons Summer Concert Series -  2 more weeks of it!
Saturday early evenings, through  August 22nd  6-8:30pm in the Resort Village
Go to the Canyon's resort, off the Kimball Junction Exit on your way to Park City.
Park as close to the village as you can, and follow the signs in to the resort village amphitheater. It's kind of hidden if you've never been there, but it's a cool setting, outdoor amphitheater, at the base of the ski mountain, family/ picnic friendly event. Usually crowded in a good way, come early. :)
For questions, call 435.649.5400
All events: www.thecanyons.com/events.html?summer=yes
Lineup:
Saturday, August 8 - SHANNON CURFMAN
6:00 - 8:30pm in the Canyons Resort Village
cool, soulful bluesy rock
www.shannoncurfman.com
Saturday, August 15- PANJEA

4:00 - 8:30pm in the Canyons Resort Village
PANJEA W/ MICHAEL KANG 6:00 - 8:30pm
Afro-beat / Pop / Jam Band

www.myspace.com/chrisberryandpanjea
OPENING ACT BY UTAH SCHOOL OF ROCK 4:00- 4:45pm
www.schoolofrock.com/woodstock.phpUtah
School of Rock Music will be opening up for Panjea by doing a Woodstock-themed show. Not sure what they're all about, but it's bound to be a good time. All afternoon hanging up the canyon? Not bad.
Saturday, August 22 - THE WILDERS
6:00 - 8:30pm in the Canyons Resort Village
Full on, Nashville style, old time pickin' fun. These kinds of shows are always good vibes.
www.wilderscountry.com
Saturday, 08/29/2009 - THE MOTHER HIPS
6:00 - 8:30pm in the Resort Village
Hippie, happy, jam bandy rock with guitar, harmonies and driving rhythm. A great band. ThoughtLab's fearless leader Mike Harker can sing MotherHips lyrics upon request. (Do I smell a ThoughtLab family outing...??)
www.motherhips.com