Jared worked into the wee hours of the morning one night, and while waiting on the process, he became creative with post-its and gave me a flower garden.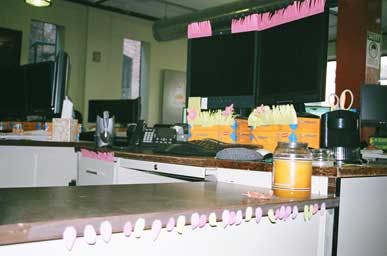 Within the next few days he used his laser cutter to create these amazing sailboats.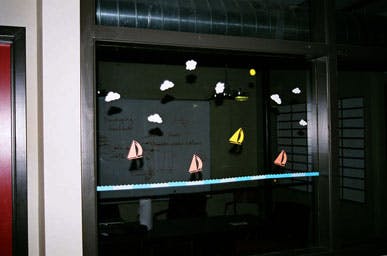 I was inspired and created a seascape.