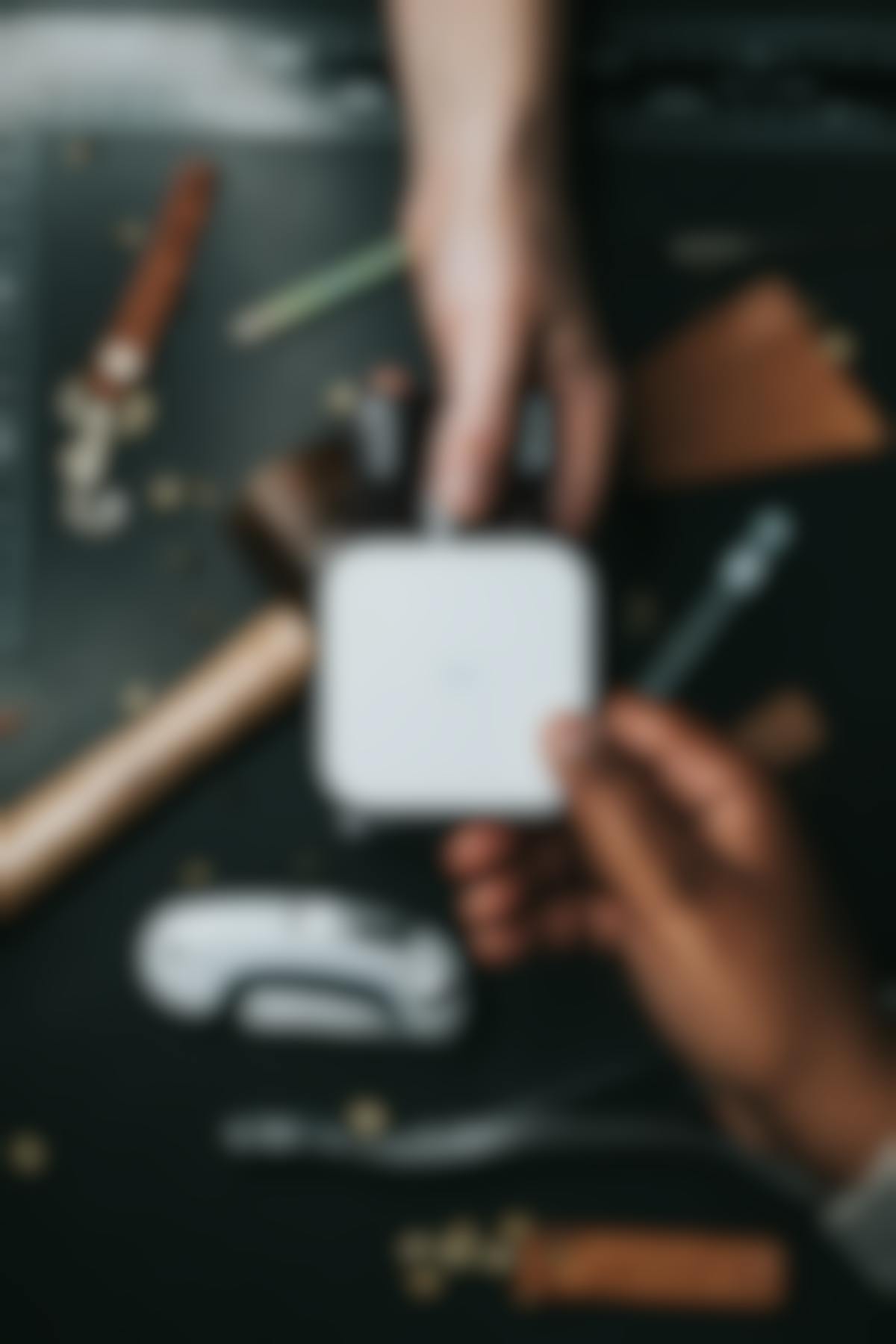 Combining the words "financial" and "technology," you get the somewhat nebulous world of FinTech. The term is applied to emerging technology that allows customers and financial institutions to deliver financial services in a newer and faster manner.
Before we can talk about a marketing plan, social media, or blog ideas for your Fintech company, we should delve a little into what a FinTech Company is so you'll know what you're getting into and have a better idea of how to approach your marketing campaign.
Modern Approach to Finance
Combining the words "financial" and "technology," you get the somewhat nebulous world of FinTech. The term is applied to emerging technology that allows customers and financial institutions to deliver financial services in a newer and faster manner.
Simplified, it's this, where once you used to walk into a bank and request a balance or pull out your bank book, now you can open up your smartphone and see your balance, transfer money between accounts, pay people for services or goods. All accomplished in real-time. That's what FinTech is.
This type of technology is now a considerable part of our lives. Some of the major players in the FinTech market include Robinhood, Acorn, Digit, Clyde, and Varo Money.
FinTech is a booming industry that is especially appetizing for investors. According to CB Insights, a private equity company with a global database supplying market intelligence to private companies and investors, in the first quarter of 2021, the Fintech space raised $13.4 billion.
One of the great things about Fintech companies is it gives consumers the power to take charge of their own finances. The days of locked doors and financial institutions holding sway over all financial actions are going away, and the individual can now invest, buy, sell and move money around from an app on their smartphone.
So there's a little information to build upon. Now, let's talk about how to market your burgeoning FinTech company.
Fintech Marketing Strategy Steps
FinTech owns a vast amount of real estate in our society. 90% of all Americans use FinTech apps to handle their finances. The fact is people use Fintech apps more than they do streaming networks or social media. The rise in the number of consumers of FinTech apps means an increase in competition to acquire a market share. This situation is not going to change.
The future will see many more banking and FinTech apps and the evolution of more types of technology. With that knowledge, the question is, how do you acquire and retain more customers?
2021, FinTech marketers worldwide dropped roughly $2.1 billion on new customer acquisition. Part of this play was to offer significant discounts, cashback, and other lucrative incentives to sign up. However, once the join today offers expired and competition presented new offers, customers switched. And they did so quickly.
In 2020, finance apps were subject to a 35.5% uninstall rate. Financial companies were losing an average of $80,000 per month of uninstallers because they did not generate any money using the app.
All this is to say that acquisition and retention are the major concerns for any Fintech marketer. They are out there, and they can be reached with a solid marketing strategy.
With a solid FinTech marketing strategy, you can
Reach new audiences
Educate more people about the benefits
Build trust in the technology
Explore data, understand the buyer's needs & expectations & customize
Let's look at some strategies.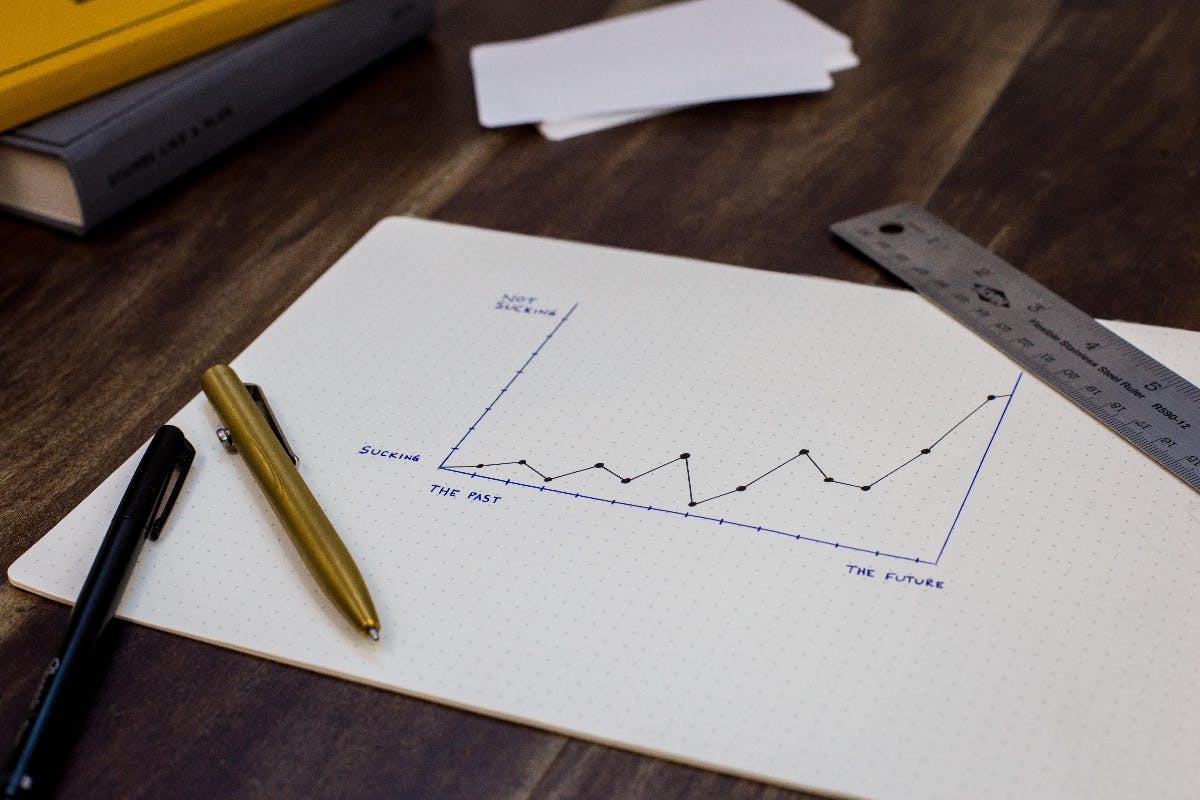 Educate
Focus time and energy on financial literacy. Only 19% of millennials consider themselves financially literate. So, educate them and help them gain financial literacy.
Use short and to the point videos to educate and put them on all social media sites.
Use fresh, evergreen content that can become the go-to resource for financial questions.
Make sure your website is mobile-friendly. US consumers spend, on average, 5.5 hours a day on their smartphones.
Tell Them About Causes You Support
Do not doubt the appeal of your philanthropic process. Millennials and Gen Zers gave more than any other generation during the pandemic. This is a display of financial power. Put your philanthropic activity on your website, set out what you have done, who you have given to, and share examples of how your generosity has helped. Being authentically socially conscious and active is very appealing to a vast swarth of Fintech consumers.
Have Empathy
Yes, FinTech technology is still evolving, which means there will be complaints. These days, complaints are not registered with the company; consumers take their complaints and how they are handled to social media. The "complaint department" can no longer placate an irate customer with soothing but empty words. Social media means the complaints are out there for all to see.
At these times, your FinTech marketing strategy needs to adopt a sympathetic approach to customer complaints. The best way to do this is to align your social media teams and your customer support teams to resolve issues immediately and with a healthy measure of transparency.
Customers will be insanely angry and vent on social media in the most exaggerated and heinous terms. Roll with it, despite how much it hurts. Have response templates ready to ensure your brand voice and nip any unhealthy communication at the bud.
Build and Maintain Trust
Several FinTech companies have adopted a digital KYC (Know your customer) system so that documents can be sent and digitally signed over the internet. Convenient, but now, your customers will be concerned with safety. This is where you build trust.
Ensure users know that you are ISO certified, GDPR and HIPAA compliant, or any other security protocol you follow.
Be highly transparent about your fees and benefits.
Don't use industry jargon. Explain terms and conditions simply and with everyday language.
Show trust signals, such as HTTPS on your website, get an SSL certificate, use trust marks such as TRUSTe on your app and website, and make your privacy document easily accessible.
Notify users about third-party security if you have partner vendors on your platform.
All this takes a little extra work, but it's worth it when you're building and maintaining trust. And this kind of trust will be shared on social media.
Market Your Unique
Figure out your company's USP and go after it aggressively in your marketing. What makes you and your services unique in this swiftly filling market? What do you offer that no one else is? Ask, think, dig, and make sure it's out front.
Fintech companies can offer the same services as traditional banking institutes minus a lot of the red tape and friction. What sets your Fintech company apart from the masses?
Offer Incentives
Sales teams have known the magic of incentives for decades, and they can also be used to ramp the hell out of your FinTech marketing strategy. PayPal used incentives after they struggled in the early days. They gave $10 to new customers and $10 to existing customers for referrals.
Incentives get them in the door and interested. Here are a few ways to incentivize customers.
Offer cash backs
Give joining bonus
Give referral bonus
Offer cash rewards on achieving a milestone
Partner with famous brands and offer discounts to their customers.
Think about your USP and weave some incentives around it.
In-App Marketing Works
You have your customer's attention if they're on your app so take advantage of that. While customers are already on your app, in-app marketing messages can be remarkably effective. While on your app, you can up-sell or cross-sell or announce new products and features.
Another great way to get customer attention is by using social media. We'll get into that now.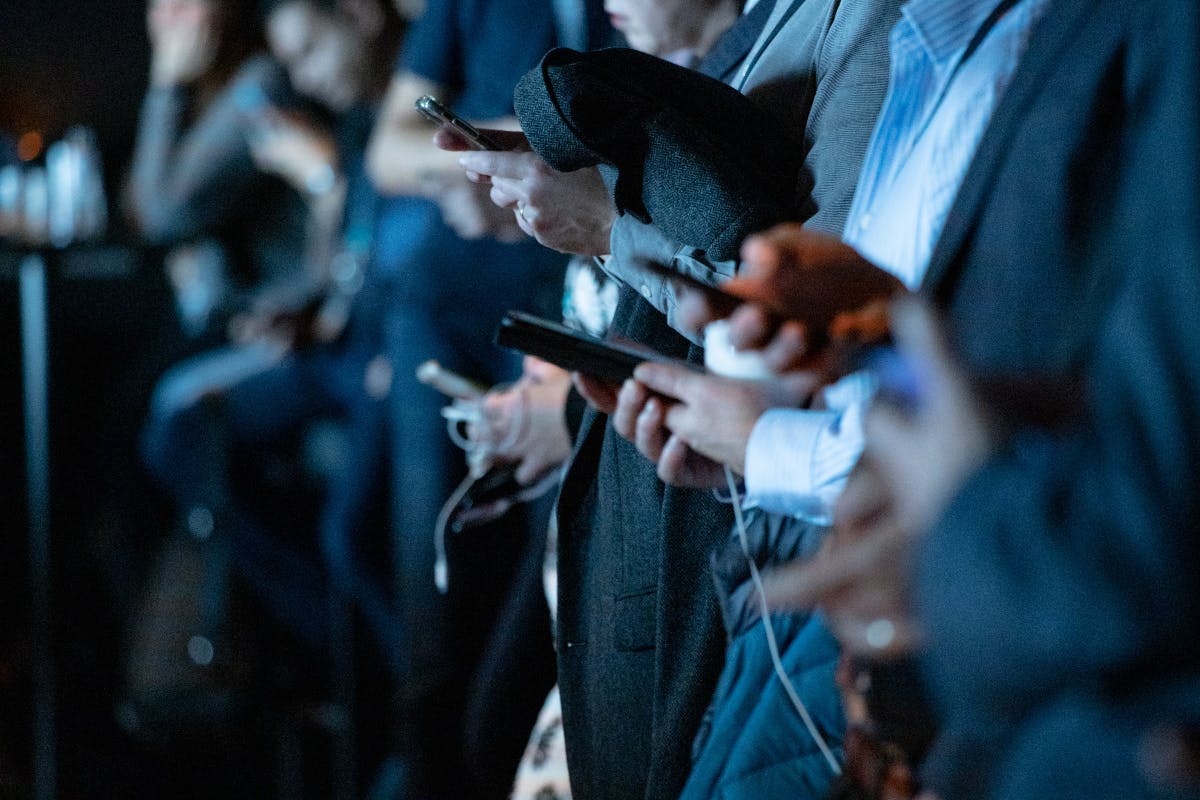 Fintech Social Media Marketing Ideas
When it comes to FinTech companies, they have a dicey relationship with social media. It makes sense when you think about it, as it isn't easy to adapt FinTech content to social media. Despite it being a bit difficult, you cannot avoid social media when marketing your FinTech company.
Social media channels are the single source of information for a large swath of society. Don't fool yourself that only young people frequent these sites. Yes, they show up there, but so do college grads and veteran industrialists. When putting your marketing strategy together, you've got to keep all these social subsets in mind. Here are some tips.
Optimize
Create detailed descriptions of your Fintech app or company and add plenty of links back to your website and app. Fill your blog page with informative content articles to give your customers valuable financial education. And post interesting, educational, and fun content on social media sites. This is a new way of banking, and no one says it cannot be fun.
Blog
Make sure you have blogs in your marketing campaign. Marketers who blog are 13 times more likely to see positive ROI in their campaigns. Then share these blog posts to your social media sites. Blogs are perfect for FunTech company because they give you a chance to educate your target audience. Help them become financially literate, and you can teach them why your platform is secure and build trust. Don't skimp on the blogs; post regularly.
YouTube Videos
Videos on YouTube are the perfect way to reach millennials. The 18-34 age group spends more time-consuming YouTube videos than national news streams. Make short, informative, and exciting videos for your company and app. Videos allow you to be entertaining and creative while providing much-needed education, making your audience more financially literate. They're more likely to sign on and stay with you if they learn it from you.
Influencers
If you can, connect with a few influencers. It may seem odd, but there are influencers in a vast array of subjects on social media. Find the ens that fit your company style and image and send them information, get them educated and interested in financial literacy and the advantages of your Fintech company. Working with influencers allows you to leverage their network. They will help you convey important information, drop reviews on products and services, and keep the excitement about your FinTech company going.
Engagement
Keep this in mind while putting your social media marketing strategy together; focusing on reach will help you find ways to reach people but not get precise results. Focusing on engagement allows you to interact with your target audience while supplying good content. Engagement focus allows for
Actual, interested leads
Optimizing content around what is stickiest
Identifying groups that will champion your FinTech company or app
Because FinTech and social media are not an obvious natural pairing, this will take some trial and error, but stay with it. Once you nail the right social media strategy, stay with it; slow and steady is the watch cry for this type of Fintech Marketing.
We mentioned that blogs are a significant part of Fintech marketing, and you may be scratching your head wondering who tow rite engaging blogs for such a dry subject. Hold on; we're here to help.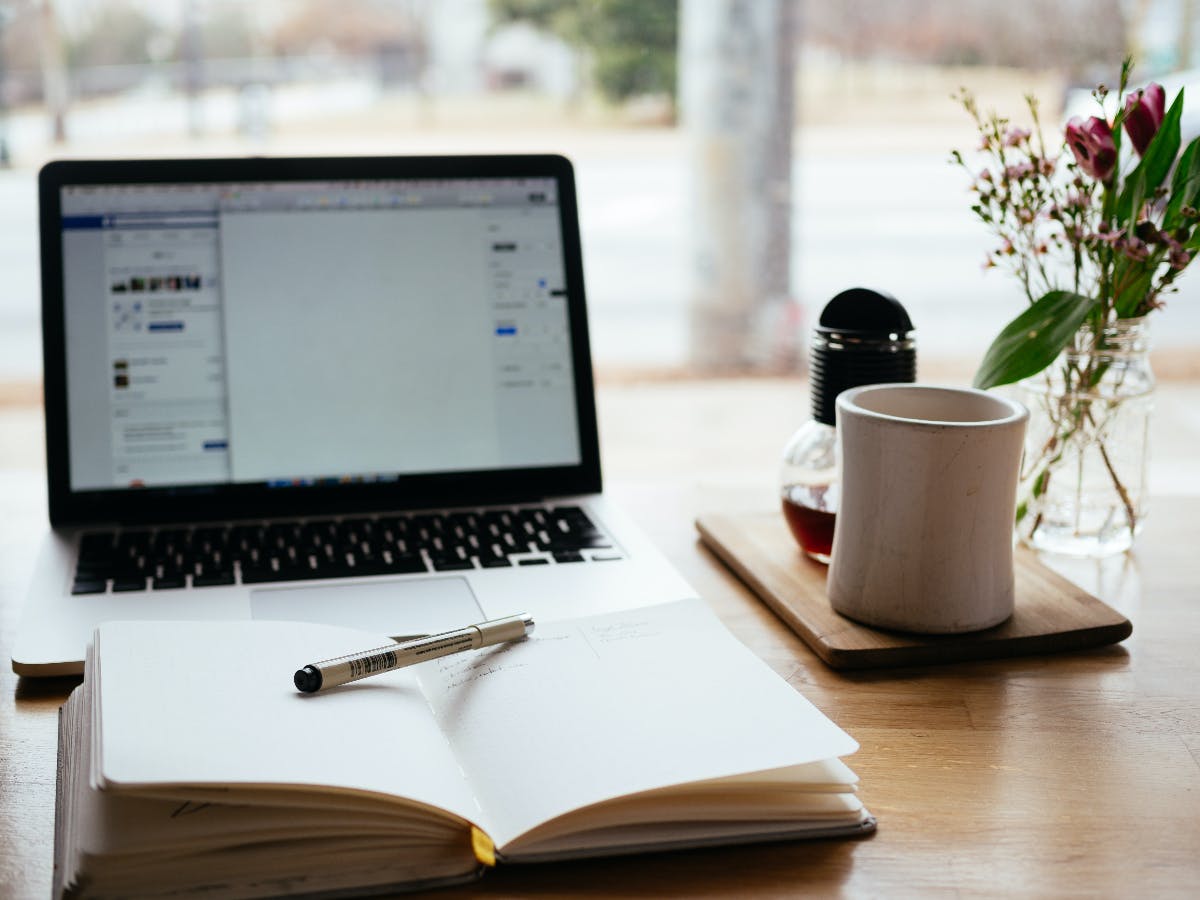 Fintech Blog Ideas
Blogs and FinTech seem like an unholy pairing, but, nope, a blog is a great place to accomplish a bunch of stuff for your Fintech company. If you have a blog on your site, you can expand your business, rewatch, educate your audience about your company, promote its safety, help customers become more financially literate, and express your brand's character and style.
The key here is to post often; every day, putting up some new content would be best. Make it quick and engaging, and you'll have regular readers showing up for their FinTech fix.
Here are five topics you can explore on your blog to get you started.
Get Financially Savvy
One of the things we've touche don a few times here is that most people don't feel financially literate. This means that trying new products or services in the financial market will be a bit frightening, and they will fall back on older, tried, and true ways. Use a blog to educate them and help them find their financial footing. This could even be a series and breakdown the financial world into bite-sized bits so as not to overwhelm. Help them understand the business and then parlay that into why your Fintech company is the best for them.
Start-Up Companies
As the Fintech field is brimming with start-ups, talk about that. What goes into a start-up? Why is it worth the time, energy, and money? Where do the ideas come from? Talk beyond the Financial world, give examples of some well-known start-ups, and then talk about the financial work that goes into building one. Keep that educational theme going; it's indispensable.
Current Affairs and Banking
If you don't have a clear understanding of the depth and breadth of the financial world, then reading about a world event and then the stock market being hit may be confusing. Explain the interconnectedness of world events, local affairs, and the money world. Why do banks invest in some companies, how does the value of the dollar change, and why. The challenge here is to keep the content tight and engaging; it can be dry stuff, so work against that.
Your History & Success
Introduce yourself, your company, and your products and services; how and why you got started. Who were are the key players, how did they meet, and what brought you to where you are today? Share some success stories and some 'you wouldn't believe this' stories as well. Get personal, get human, and be transparent.
When looking for blog topics, go to your social media and pay attention to what is being talked about, especially the questions. This way, your blog can be a center of information for the masses.
Also, write about the questions you had when you started; how did you become financially literate? Share your progress in the financial market. If you ha the questions once, you know others do as well.
Fintech Digital Marketing Agency
If you're still stuck or feel that this type of marketing isn't in your wheelhouse, no worries, we can help. We have the marketing experience and expertise that can elevate your Fintech company. We'll help you see your unique place in the market and fine-tune your voice.
Contact ThoughtLab for a free consultation and let us help you see further and reach higher.