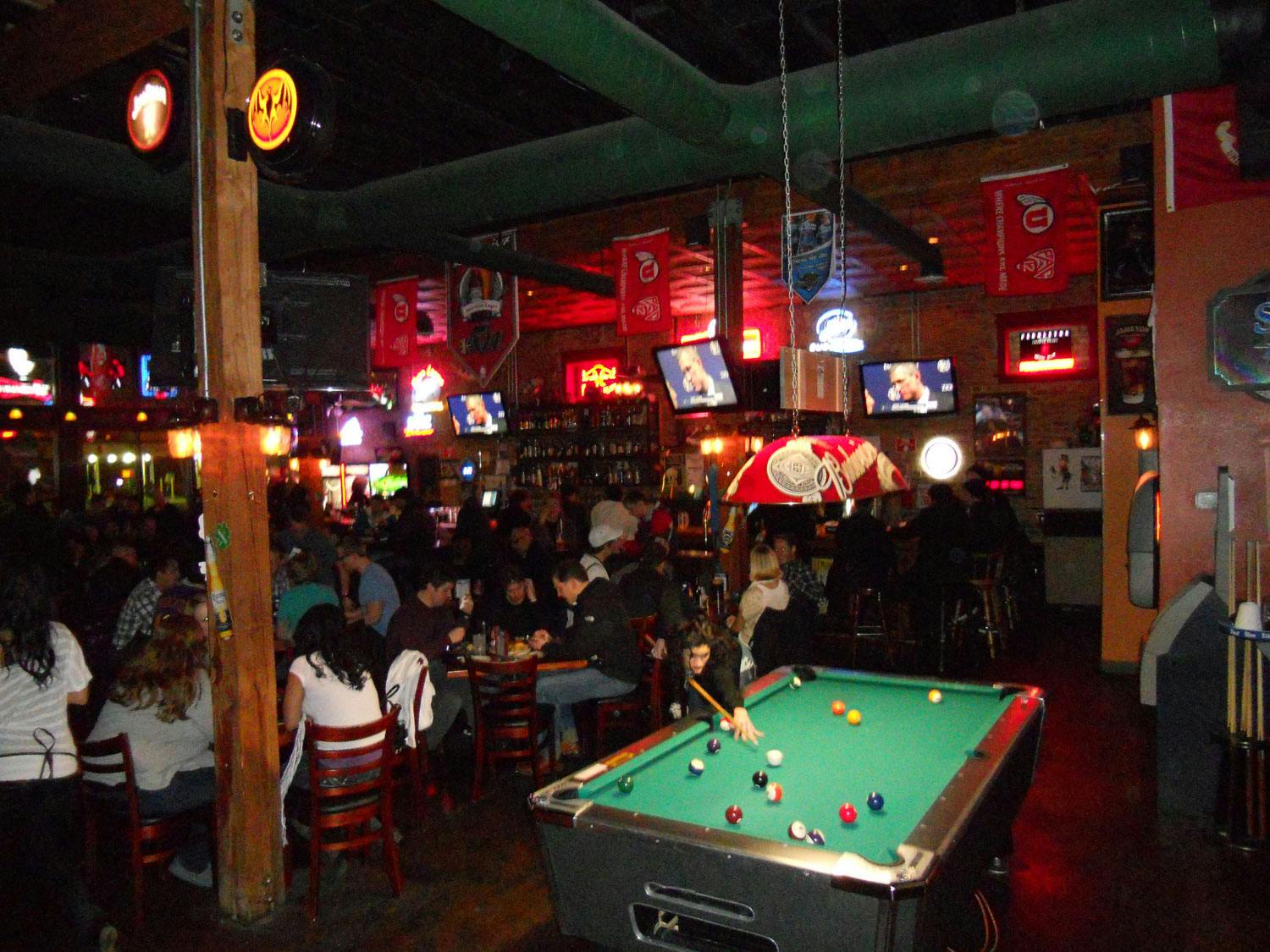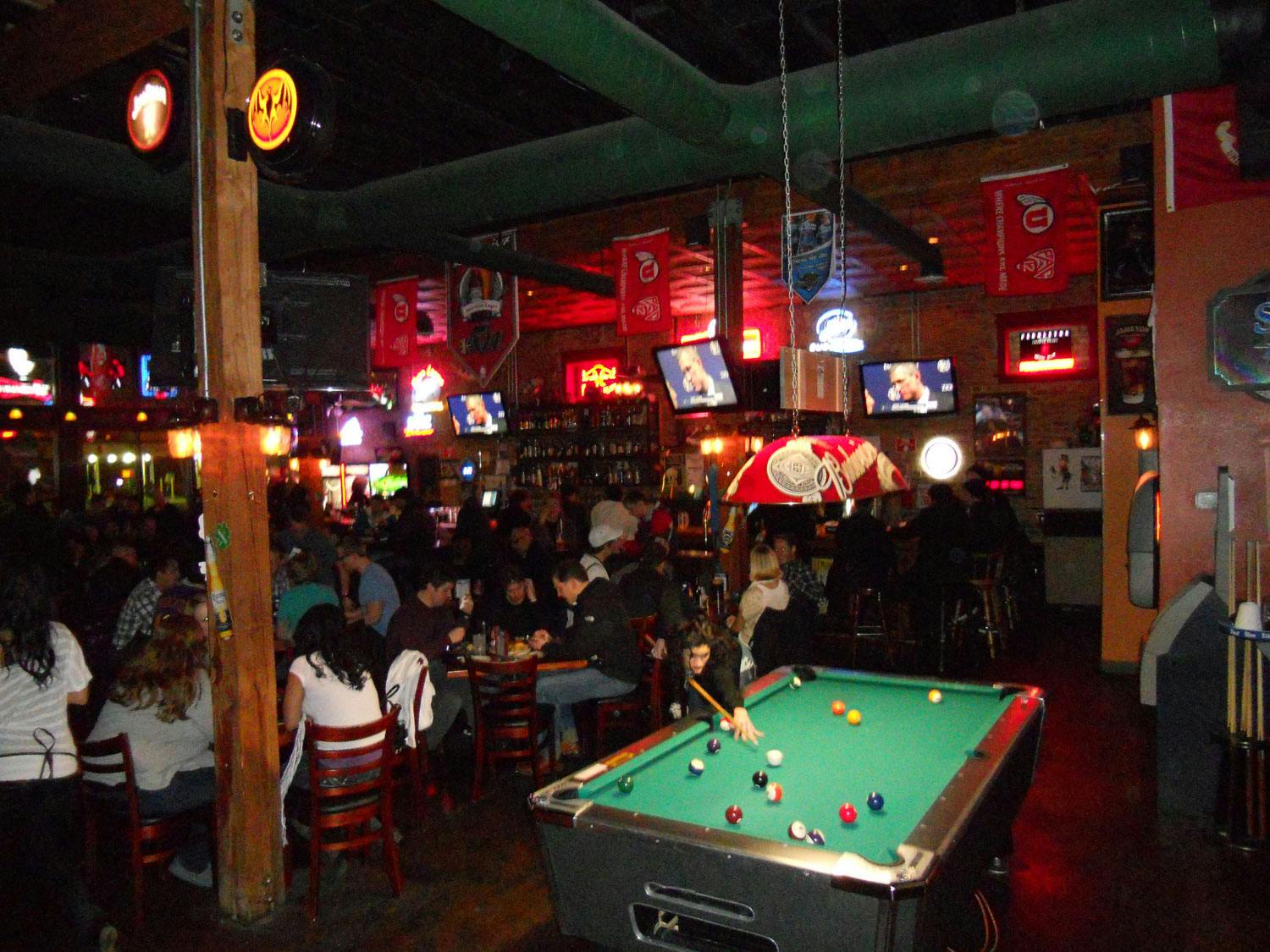 Restaurant Review: Green Pig Pub
Having recently endured several weeks of an ethnic food binge brought about by takeout, convenience, and deadlines; the team was more than relived (can you say overjoyed!) when the announcement was made that the next dinning dash would not be made to the Mormon esplanade, but to a more lively and left winged institution known as the Green Pig Pub. Recently the foodie sleuth scene in Salt Lake had been a buzz about the food at 'the Pig' and hey, who are we to turn down an opportunity to eat and DRINK? Never- not with how ravenous the team here at the 'lab is. So off we set to meander the mere 150 or so yards through the alley and down past the Salt Lake Stock exchange (see exchange place) to the entrance to the funkily decorated Green Pig Pub.
The Green Pig has an interesting back story that is seated deep in Salt Lake City bar tradition. You see many of the old employees from the now defunct Salt Lake City bar Port 'O Call- lost their jobs in the fall of 2008 due to the eminent domain ruling by the federal government to build a new courthouse downtown (now almost finished). Many of these employees, looking for fun places to work decided to open their own establishments (which caused a micro boom in downtown bar openings- Gracie's Gastro Pub, Johnny's on Second and the Green Pig were all spin offs from the closure of the massive tri-level Port O' Call bar complex). One of these employees was Bridget Gordon who is now the founder of the Green Pig Pub relying on her longtime experience in the bar industry. In Fact, according to the company website her "stint of 11+ years at Salt Lake's famous Port O'Call ensures that The Green Pig Pub will be a lively, thriving place to eat, drink, and meet up with friends old and new." Definitely the pub does have a very urban feel to it with a beautiful new rooftop deck to dine and imbibe upon giving it the downtown neighborhood look and feel. One interesting point of note about the Green Pig is that they still use the old beer steins from Port O' Call!
The food at the Green Pig is definitely good but having been there several times we would have to give it mixed reviews. The burgers are all fine and good, especially the chef special burger which is 1/2 Ib. of Kobe beef served on toasted ciabatta bun, with special mayonnaise, bib lettuce, heirloom tomatoes, sweet onion and Cabot white cheddar cheese (or imported Swiss cheese food) but for a more upscale, much less expensive (12.50?!) and better tasting product there are many places that come to mind (think Lucky 13- review coming soon!). Another dish from the upscale sports bar themed menu at the Pig that was really good was the Cuban pork sandwich, having been to Miami several times this author knows a good Cubano and while the Pig's version may not be "straight out of Miami" as the menu claims (pork just doesn't stack up) it is very good none the less, served with slow roasted pork, ham, Swiss cheese and special house pickle served and then pressed onto a toasted baguette. The other problem that seems to persist with the Green Pig is inconsistent freshness. Twice now we have been there when orders, including one chef's special burger and one order of fajitas that tasted as if the meat had gone bad or at least was on the verge- something that all restaurants must avoid to survive!
The one area of the menu at the Green Pig that did truly shine was the Brunch- something that is truly enjoyable due to the buffet style preparation of eggs, bacon, sausage(s), potatoes, waffles, individual omelets, fruits, granolas, pastries and desserts- think of it as a poor man's Grand America Sunday brunch- with booze! Awesome! Overall we here at Thoughtlab think that the Green Pig is a great place to watch a game, grab a drink with friends or slide in for an after hours night cap.