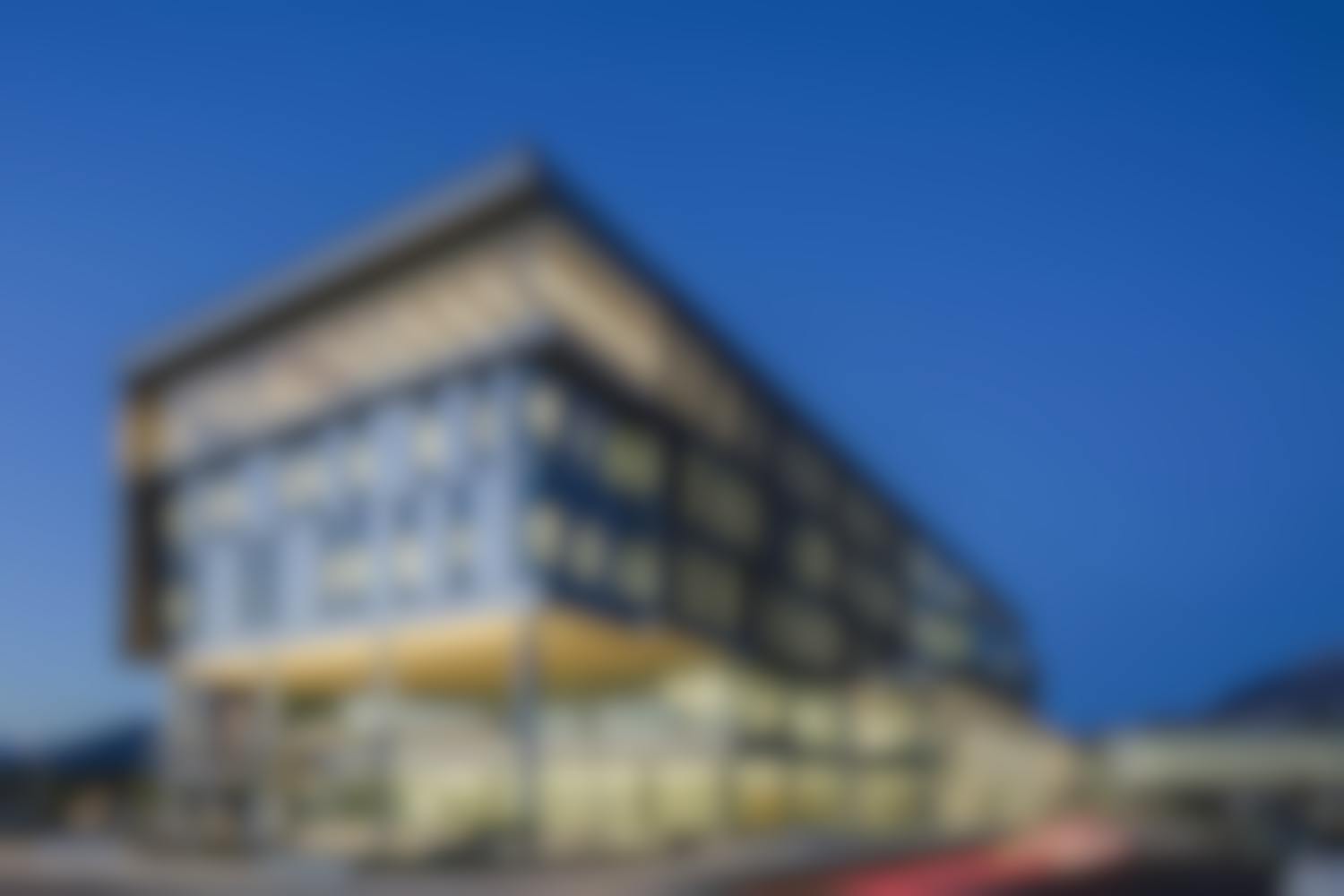 We get excited when we help a business see its potential and know a better future is possible. We are proud when a company that has worked with us does better, sets new goals, and achieves them.
One of our goals here at ThoughtLab is to make companies who work with us better. To help them achieve more, dig deeper, and be better businesses all around. Why? Because better business is better for the world. Simple as that.
We get excited when we help a business see its potential and know a better future is possible. We are proud when a company that has worked with us does better, sets new goals, and achieves them. Helping others be their very best is a reward unto itself. It is a symbiotic relationship built on trust, experience, risk, and support. We're with our clients 100%, and seeing their success is success to us.
Now and then, however, we like to blow our own horn and recognize that while we're helping others, we're achieving some pretty incredible things as well.
 On January 6, 2021, ThoughtLab won the Awwwards for Mobile Excellence for the CRSA site. As if that weren't enough to crow about, we also received a mention with honors for great talent and effort in the creation of the website for CRSA.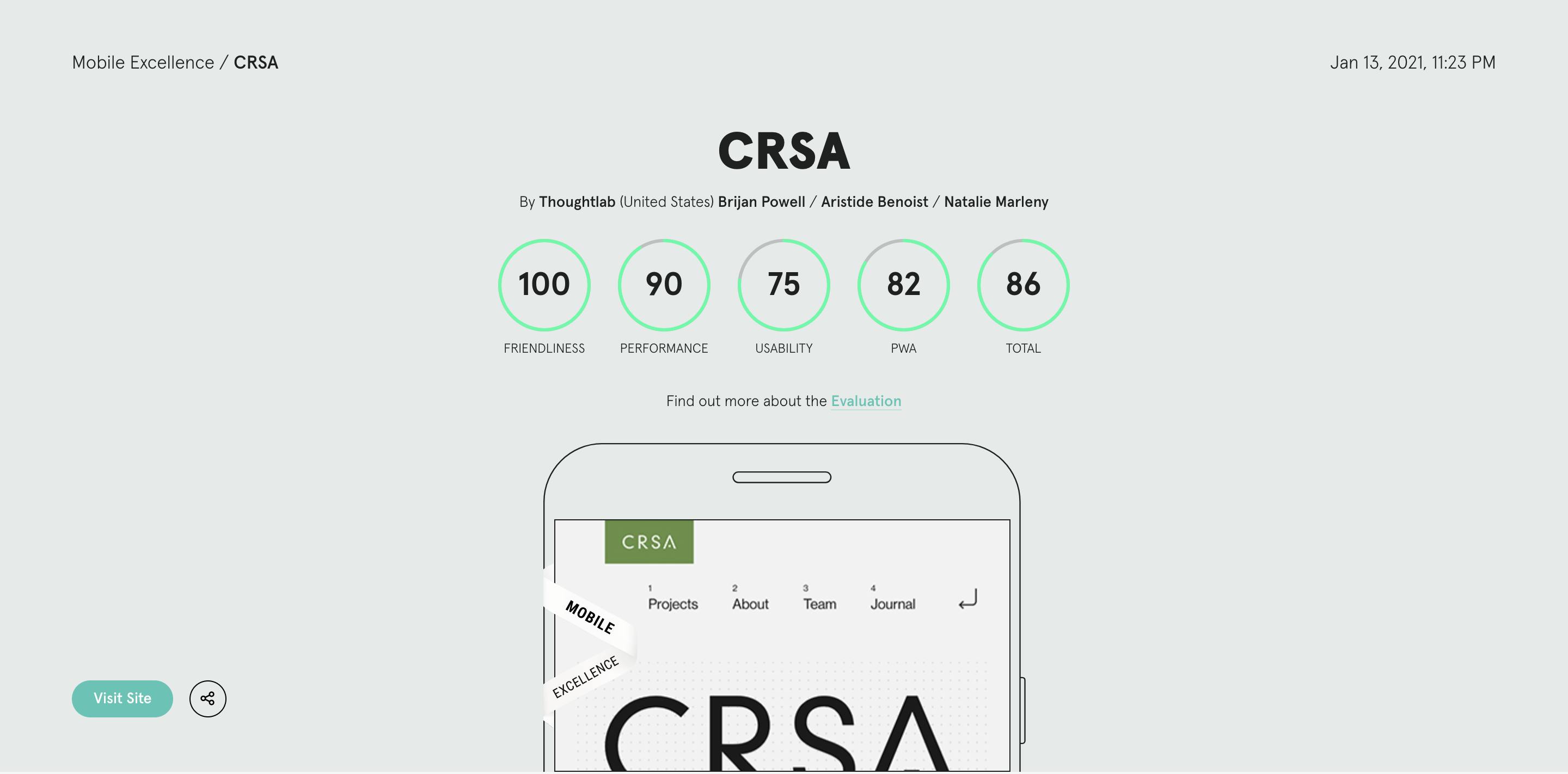 THE AWWWARDS
Just a refresher for some. Awwwards is a professional web design and development competition body. It aims to recognize and promote the best of innovative web design. It is a website competition where designers and developers can submit their work for examination and judging.
Awwwards was founded in 2009 and is headquartered in Valencia, Spain. They accept admissions from designers and developers all over the world. The jury consists of multidisciplinary designers, developers, journalists, and agencies from across the globe.
There is a two-phase nomination process. The first phase has web designers submitting their work through Awwwards' website for consideration for Site of the Day. The work is then judged by the Awwwards community along with an international jury panel composed of designers, developers, and agencies.
The second phase is when the Site of the Month is chosen. Site of the Month winners proceed to the competition's final judging phase: Site of the Year. This award is given out at the Awwwards conference and prize-giving ceremony. The best daily sites are also published in Awwward's year-end "The 365 Best Websites Around the World" book.
MOBILE EXCELLENCE AWARD
This category is where our people, Brijan Powell; designer, Aristide Benoist: Front End Development, and Natalie Marleny: Back-end Development, have been recognized and rewarded for their exceptional work.
The Mobile Excellence Award recognizes and rewards the best practices in mobile site design. To win this award, an optimization criteria that Awwwards has established must be met. The criteria are lengthy and exacting and include Mobile Friendliness, Performance, Best Practices/PWA, and Usability.
Our team met, and we believe, exceeded the criteria, and thus they have had their work recognized by this rather prestigious group. It is a big deal, but we knew our team was a big deal all along. We were just doing our thing until the rest of the world noticed as well.
OUR FOLKS
ThoughtLab is a patchwork of incredibly talented people that work as a team to keep our clients satisfied and to nudge them toward risk so that they can break down doors and be better than they ever imagined. Every member of our team is vital to the company's success, and we cherish everyone who works here.
Now and then, it's nice to shine the light on a few folks for their over and above work, and that's what this Awwward allows us to do.
For this mobile excellence Awwward, we'd like to highlight the work of our Creative Director, Brijan Powell, a front-end developer, Aristide Benoist, and back-end developer Natalie Marley.
Creative Director Brijan Powell hails from Salt Lake City, and he is the designer on the CRSA project. In his own words:
I think it's incredible that Awwwards and the community have recognized the CRSA site. It was a fun project. The client was great, and the work we did together turned out to be something they loved, and we were happy they got what they needed!
Quote:
Aristide Benoist, Front End Development, hails from Malaga, Spain, while Natalie Marleny, back end developer, calls London, England home. Both are contractors that we love working with and are so happy that they could be recognized and appreciated by a wider audience as much as we appreciate them here at home.
We have been very excited about our work with CRSA, an excellent, collaborative client. Every client we work with is essential to us, and pleasant surprises like the Awwwards for Mobile excellence give us a little boost in our confidence. We don't work the way we do for awards or accolades but, let's be honest; it's nice to be recognized by a wider audience once in a while.
So many congrats to Brijan, Aristide, and Natalie; you make us proud.
 Come see what else we've been doing, and maybe it's time for you to work with us. Award-winning, convention flouting, risk-taking, and general craziness all abound. See how we can make your company it's very best.