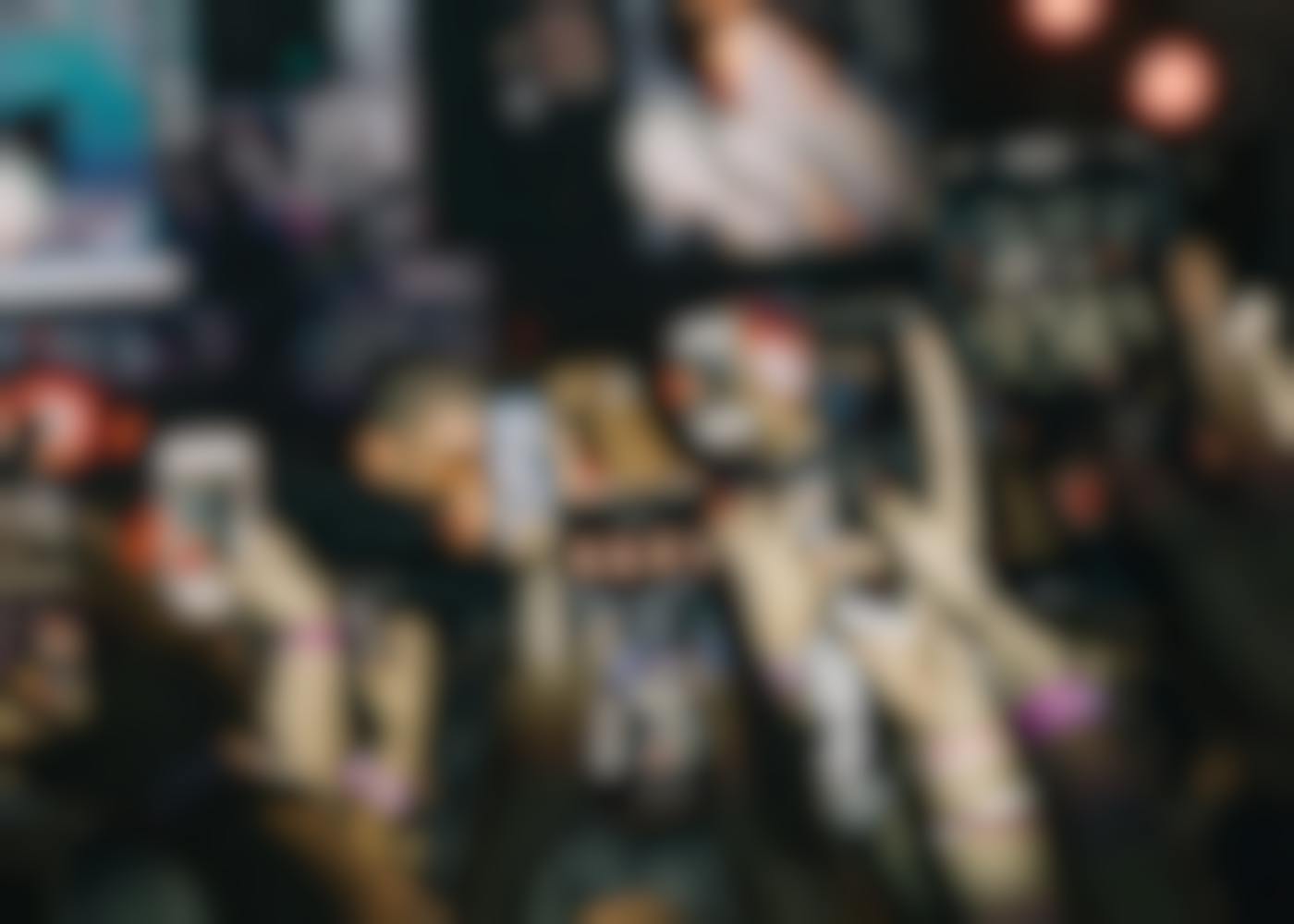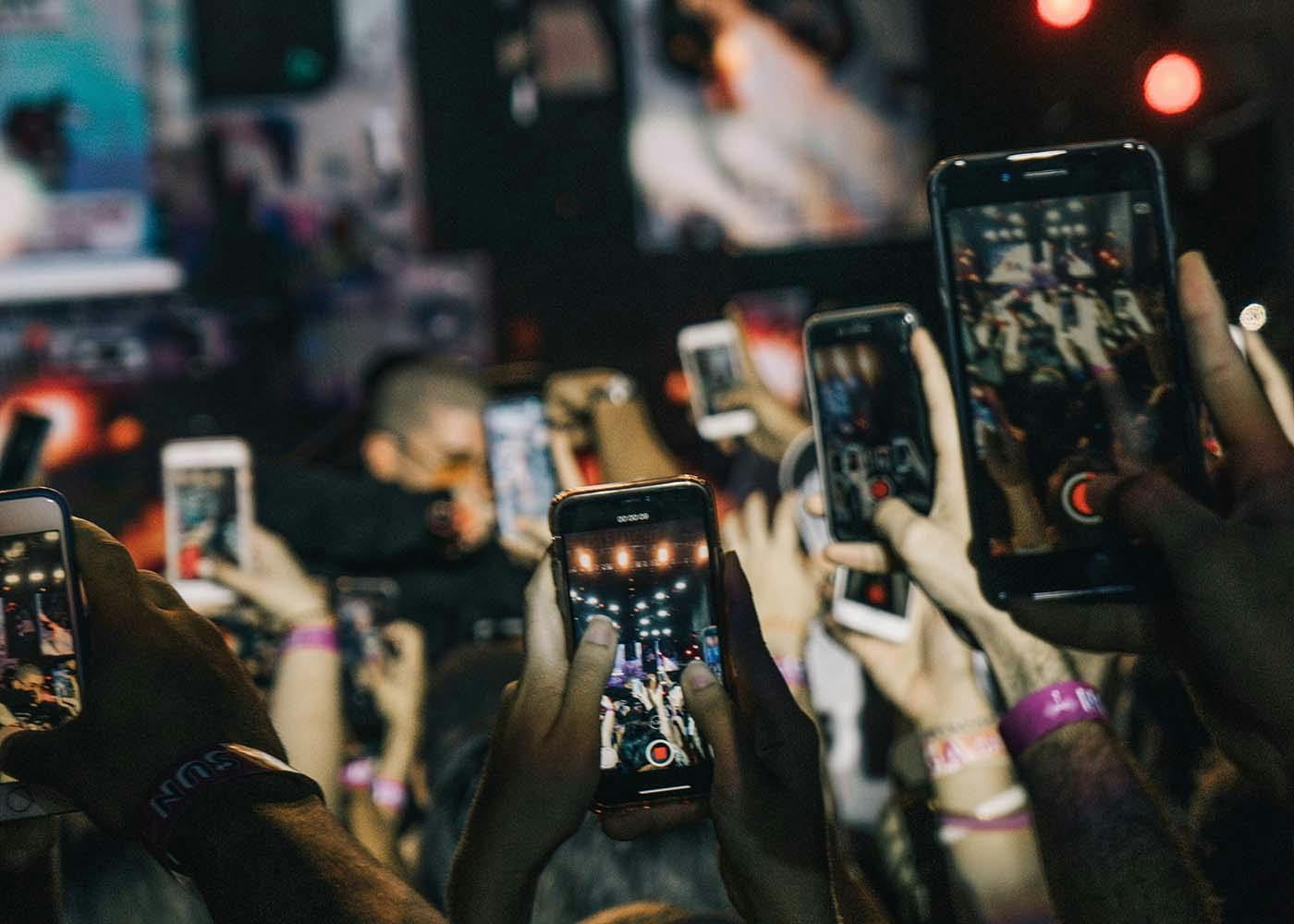 UGC is the authentic stuff from the general public, people who have no monetary stake in your product but really like it and are happy to share their feelings with others so they too can enjoy the feelings. Plus, it has the added benefit of not being affiliated with any of those nefarious, untrustworthy marketers or advertisers.
The truth is the general public has a pretty low view of marketers and advertisers. Why? Their job is to positively position products to appeal to the public and get them to buy. Simple enough. However, when you think about how they get this done, you grow to understand why the level of trust is so dicey.
Quick example, the image of that dreamy, frosty ice cream cone that makes your mouth water and sends you on a late-night trip to Baskin Robbins is a Frankensteinesque concoction of vegetable shortening, corn syrup, and powdered sugar. Sometimes, it's instant potatoes. No one is being killed, no one is getting arrested, and when you do show up at the ice cream parlor, you're not getting a waffle cone full of Idahoan instant spuds with sprinkles. However, the images that sparked the desire that made you leave your house searching for the treat are false.
Advertisers use touch-ups on fast food to make it look amazing, the camera angles applied to hotels to make them pass for upscale resorts, and the staged photos the public sees for kids products are all carefully manipulated for optimum effect with little to no regard for the truth. That's why marketers and advertisers are seen as inherently untrustworthy.
As a marketer or an advertiser, you need to get your product or service in the public's mind. You need them to think about your product over the other guy's; you need to advertise, correct? For some things, the burger, the ice cream cone, the bucket of chicken, a well-doctored image, and an actor experienced in the bite-n-smile will work. For other things, you may need a boost to lend credence to your product. That boost is user Generated content or UGC.
So come along with us as we look at UGC, what it is, why it works, and how to make it work for you.
What is User Generated Content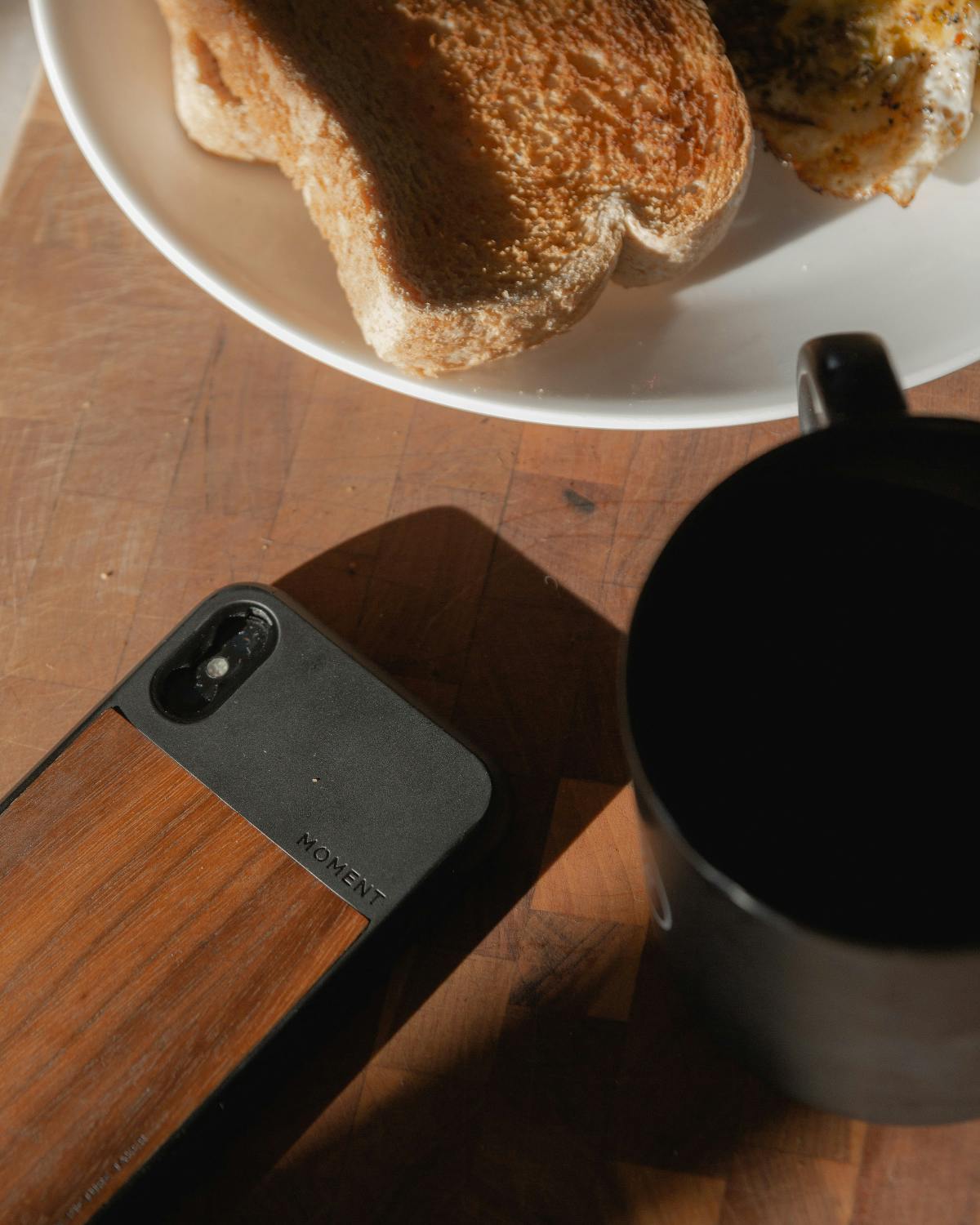 User-generated content is any type of content regarding a brand or company submitted or displayed by unaffiliated or unpaid internet users.
This is the authentic stuff from the general public, people who have no monetary stake in your product but really like it and are happy to share their feelings with others so they too can enjoy the feelings. Plus, it has the added benefit of not being affiliated with any of those nefarious, untrustworthy marketers or advertisers.
Unlike the images manipulated in a posh photography studio or the carefully choreographed video of kids having fun, user-generated content is all about brand supporters creating the content themselves, on the fly, in action, and posting about it on social media.
User-generated content can have the feel of what so many advertisers say their product is … authenticity. Good luck defining that in your next marketing meeting. Without trying, A-B testing, or using overtly manipulative means, UGC is authentic, spontaneous, and, best of all, it's free.
With the online shopping possibilities growing at an inhuman pace, shoppers want a unique experience. They are also relying on other shoppers for advice and reviews of products. Most people would rather hear from another customer than an advertiser or a marketer about a product. Users provide this kind of information through posts, hashtags, and product reviews. Most of their reviews are done with a simple video, which saves the customer the burden of reading. Goodness knows we cannot have people reading now, can we?
Now you're asking, what does user-generated content look like? Read on. Yes, read. Sorry, I know, I know, but my hand puppets are at the dry cleaners, and my neighbor is using the video camera to video random acts of cheese.
User-Generated Content 5 Examples
Many established brands are now jumping on the UGC wagon and using it to great results. Here are some examples.
Doritos: Provides content creation tools.
Doritos launched this site, doritoslegionofthebold.com, where users create branded content that the company then shares on its social media account. Content is funny images involving Doritos, sexy images, and they also present challenges, such as the "oddly Satisfying Challenge" inviting creators to make hypnotizing videos for a chance to be featured on their Instagram page.
They drive people to their website, give them tools to create content, and reward them with likes and views. And it costs Doritos virtually nothing. The whole idea keeps folks loyal to their brand.
Glossier Beauty Brand Creates Community.
Glossier is a brand of beauty products that gives its customers a chance to be open and vulnerable. They encourage customers to share selfies and post personal stories. These stories
and images speak of what beauty means to individuals, fighting stereotypes, and finding power in Glossier products.
It works so well that the brand relies more on customer images than models and accounts for 90% of its revenue coming from fans.
Citizens of Humanity Jeans and Justice
They are a premium denim brand, and they have a strong social consciousness. Citizens of Humanity asks their users to join their #WEAREALLHUMANITY campaign. The incentive being, every picture posted with the hashtag the company donates ten dollars to the UN refugees agency USA for UNHRC.
It works because it gets users involved in a worthy cause and one that is utterly on-brand with the company. 75% of millennials believe that companies should give back, and they seek those companies out to patronize.
Burberry An Aging Brand Finds New Life
This is a well-established British clothing company that was going through a crisis. To counteract their company's aging image in 2009, they launched The Art of the Trench website 2009 and encouraged customers to upload pictures of themselves in Burberry products. Also, to make comments and give reviews.
The exciting thing about this UGC campaign was the people who responded. They ran a gamut of age groups, not the usual millennial photogs. Older folks, people who have been wearing Burberry for decades, posted pics. That's brand loyalty, and their ecommerce sales surged 50% year-over-year after the site launch.
Starbucks Doodle-Do
You'd think a brand that occupies the four corners at a crosswalk in midtown Manhattan doesn't really need to advertise but, you'd be wrong. Starbucks got on the UGC bandwagon back in 2004 with their White Cup Contest. Customers were asked to doodle on their white cups and submit the pics as entry to the contest. The prize? The winning doodle would be the template for the limited edition Starbucks cup. Three weeks 4,000 entries. Starbucks proved they had social power and that they valued their customer feedback. It also got the creative juices flowing in a unique way.
An Old School Bonus, Ron Jon Surf Shop
Ron Jon is a surf shop that started in New Jersey. Now, the shop in Cocoa Beach is the largest surf shop in the world. Back before the internet, Ron Jon encouraged people to take one of their iconic bumper stickers, slap it on something, then photograph it. Then send the photos to the shop where they used to be displayed.
The Ron Jon sticker was seen on bumpers and backpacks from Pennsylvania to Patagonia and all places in between. They are now online, and the tradition continues. Thousands of surfers, beach bums, and world travelers display the Ron Jon sticker on their site every year.
What is Content Moderation?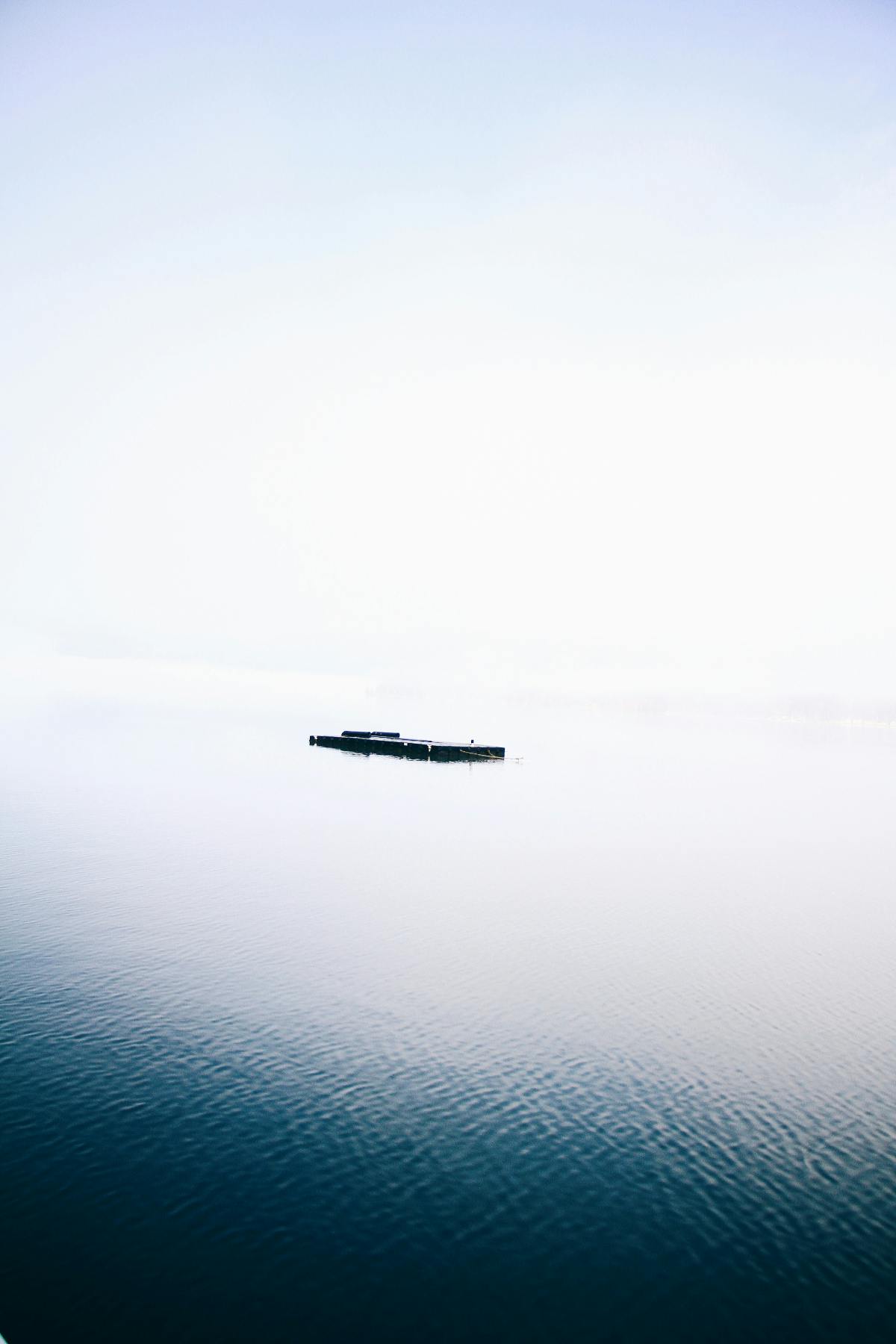 If you're going to open up your brand to the general public to supply content, you're probably going to want to have some means of weeding out the detritus, the undesirable, and the profane. Unless, of course, your company brand is detritus-undesireable-profane.com, in which case, you do you.
In the shell of a nut, content moderation is the practice of monitoring and applying a predetermined set of rules and guidelines to user-generated submissions to determine best if the communication (a post, in particular) is permissible or not.
Now content moderators have gotten a bad rep lately. But, they aren't just the narcs of the net. Content moderation applies and is necessary for all forms of UGC. Text-based, video, online forums, social media pages, and websites need to have some monitoring to keep brands safe and undamaged and assure users that their information is secure.
Customers have more power than they understand. It is easy for a brand to be shut down or pushed into the background, never to be seen again, by a coordinated string of bad reviews or negative videos. No matter the reasoning behind the UGC, someone needs to be at the gate making sure the brand survives.
It's a delicate balancing act, you don't want to have damaging content on your site, but you also don't want to paint an unrealistic, rosy picture either. Allowing specific UGC onto your site can up your transparency cred in the market.
Your brand has a set of standards that are important to its life. A UGC content moderator doesn't simply say no; they also understand how best to use the UGC and where to make it seen, heard, and have the most impact. So, yes, a UGC moderator keeps content that will advance the brand and jettison content that can damage the brand, but they must go further. Using that UGC to its best potential is a vital part of content moderation.
Content moderation can be done by an individual hired to weed out and promote, or there is software available that will do the weeding out for you. The type of moderation you will want is dependent on the following;
The type of content or online community being moderated.
The words, phrases, or visual depictions that a business owner or brand allows and prohibits.
The bulk of user posts that a brand has to deal with daily.
A UGC moderator must undertake tasks to keep the brand's image safe and use UGC to its optimum while making the site a safe place to post, create, and share. This is more important now, as more and more businesses are coming to realize the power of UGC.
Why is Content Moderation Important for User Generated Content?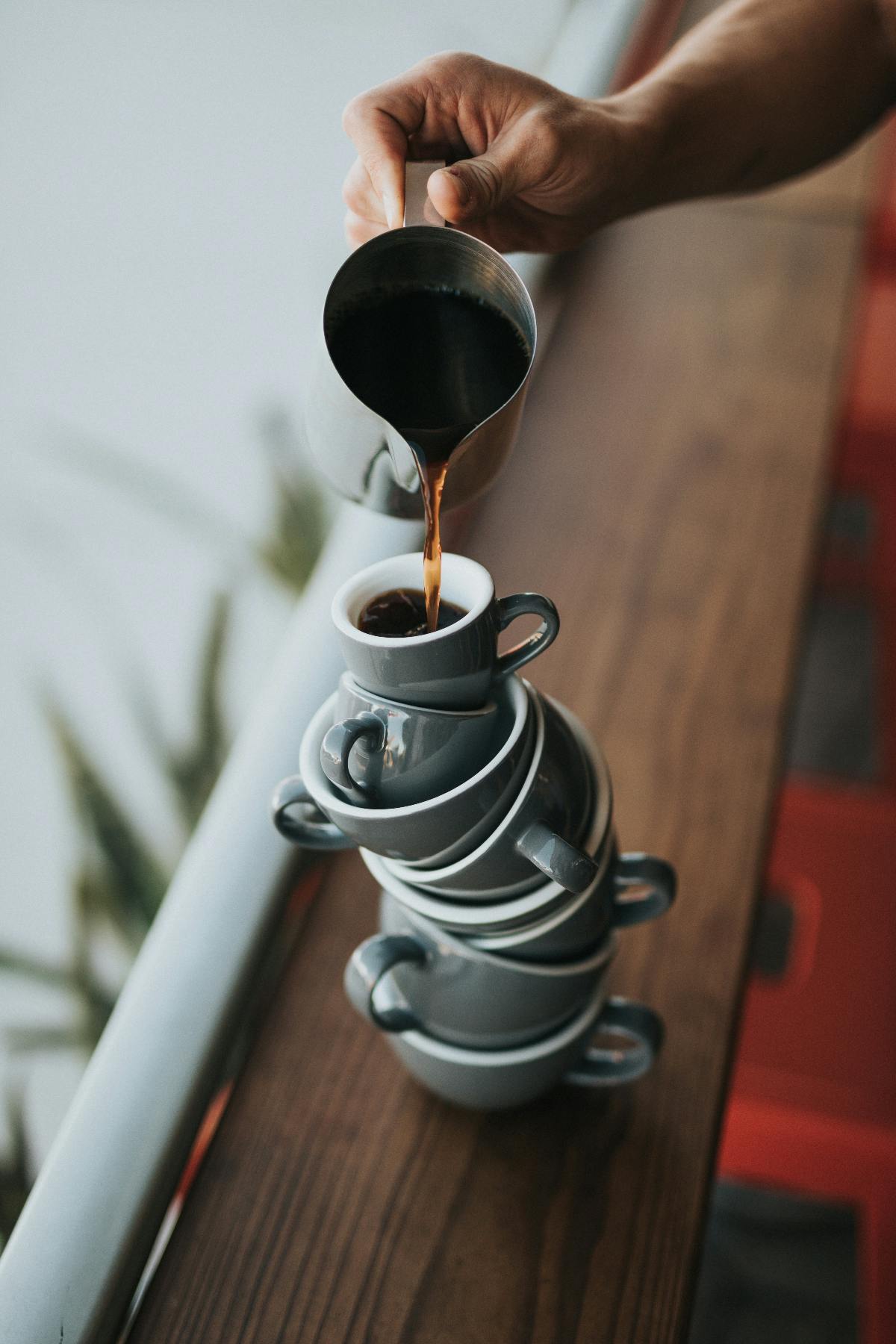 How toxic, how damaging are these pieces of UGC to you, your brand, and the company's future? That's a question that a business should always ask if they embark on allowing user-generated content on their site, social media page, or to be part of their marketing.
Scalable UGC moderation is a process that involves a few factors including, checking the submitting user's profile, replies, images, any links in the post, and researching any strange language or terms used. This process allows you to classify the content and make an informed judgment call about whether it should or shouldn't be part of the content representing your brand.
Here are a few reasons why you want a content moderation system in place.
Protect Your Brand and Users
All content submitted to you requires monitoring because all UGC has the potential to run in opposition to what your brand deems acceptable. You cannot control what people think about your brand; however, you can edit what they put or wish to put on your site. This protects your brand from being damaged, and it protects your users from possible bullying or trolling.
Greater Understanding
You can get a better grip on pattern recognition. Especially in high-volume campaigns, users may tag content with thoughts or attitudes toward your brand. From this, you can derive actionable insights into users' behavior and opinions, which you can then use to improve your brand.
Up Your Online Visibility
You need this UGC content; you indeed do. Statistics show that 25% of search results for some of the biggest brands worldwide derive from links to user-generated content. You need it, but you also need your brand to be undamaged. If you have moderators sifting through this content, your
brand stays safe, and nothing offensive finds itself on your site; you may attract a better caliber of content creators.
Conversions
Users are employing ad blockers more regularly, so print ads, even auto-play video ads, are not working so well. However, potential buyers will sit through user-generated content on your site and use those opinions and reviews to make an informed choice about your brand or product. You can moderate your content to make the buying option easier for users. UGC gets to the user's eyes faster and more consistently than ads that could potentially be blocked.
Strengthen Relationships
You can build stronger relationships when customers see UGC on your site, content from real customers, and users. Well moderated content keeps your brand authentic, friendly, approachable and talked about. A brand people are talking about is a brand people want to know better.
Simply keeping the riff and the raff out is only part of it; knowing what to do with the infinite amount of information that UGC generates is the other part. Effective user-generated content moderating allows you to use the information to better your brand and your sales.
Content Moderation by ThoughtLab
There is a lot to think about when you open your business or brand up to the masses. The positive effects and results of user-generated content are astounding, yes, astounding. You build brand recognition, trust, better relationships, transparency, and authenticity. None of that is terrible.
What is terrible is not paying attention to the content that is showing up on your site and discovering only too late that it is killing your brand. That is bad.
So, you need content moderation by folks who keep the content flowing positively and know what to do with the information derived from all that content. What's the point of monitoring all that if you're not going to use the information to your brand's advantage?
ThoughtLab offers comprehensive content moderation to keep the content on your site that attracts more traffic, garners link building, and converts. We also know how to use the information to position your brand better on the sites that will gain the most traction.
Intelligent UGC moderation is more than pretty pictures, funny videos, and five-star reviews; it's a powerful tool that can help your brand rise above the rest and be a trendsetter.
Contact ThoughtLab today and set up a free consultation. Let us show you how to make user-generated content work for you.