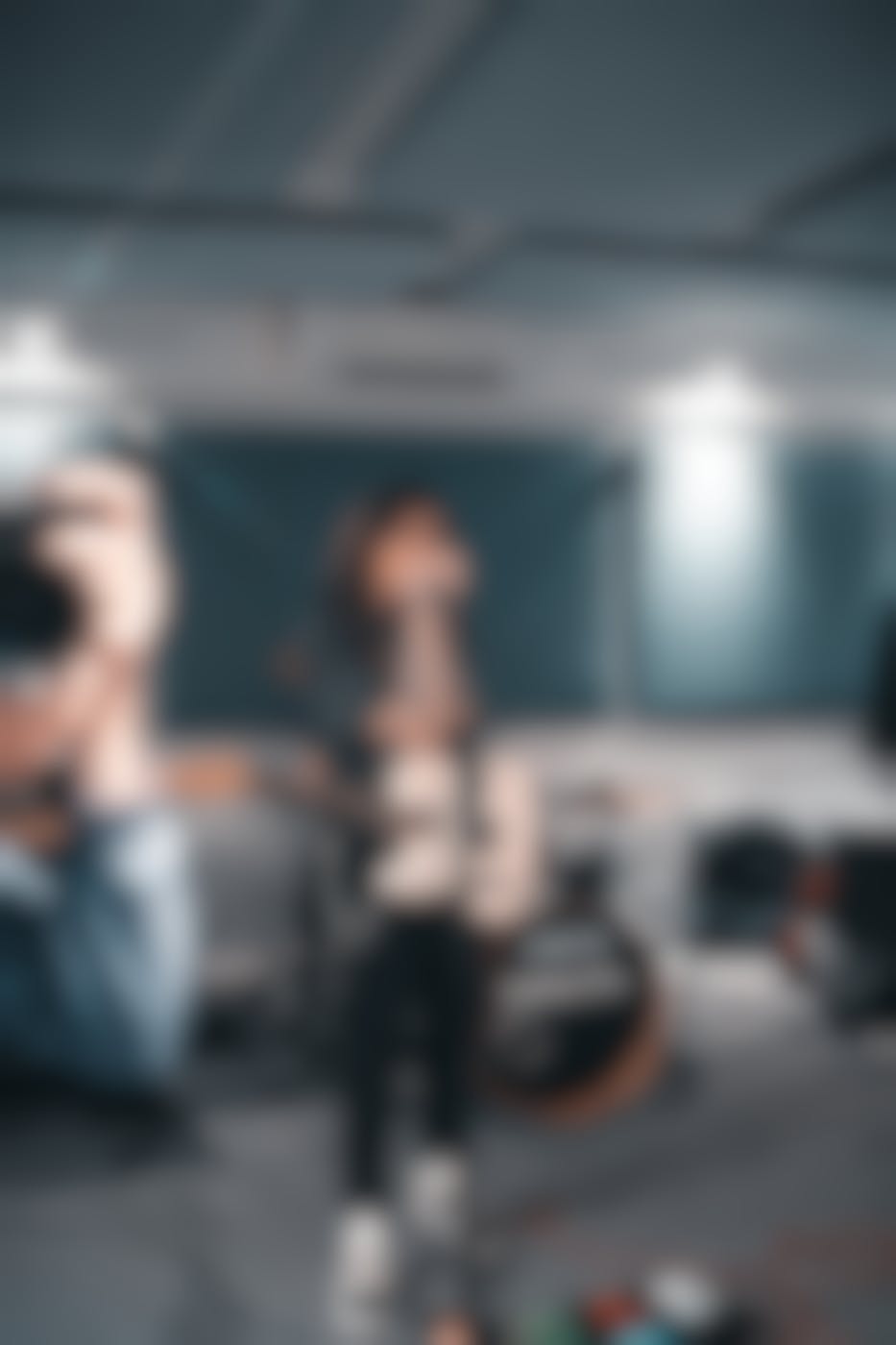 Though men have ruled supreme in this music genre for decades, there is no denying that women, strong, brave, ass-kicking women, have laid bare the notion that only boys can sing rock.
It's National Women's History Month, and there is a lot to celebrate. Women have kept us informed, human, caring, understanding, speaking out, speaking up, and speaking truth to power for a long time. Although great women have led racial justice campaigns, political action groups, women's rights groups, and more, there is one place where women broke through that's often overlooked or seriously undervalued.
Of course, we're talking about rock 'n roll.
Though men have ruled supreme in this music genre for decades, there is no denying that women, strong, brave, ass-kicking women, have laid bare the notion that only boys can sing rock. So, in honor of Women's History Month, we'll look at some of the greatest front women ever to grace a stage, studio, and our hearts.
In no particular order, here are the women who have rocked the mic and filled our dreams.
Dolores O'Riordan (The Cranberries)
O'Riordan was the lead vocalist and lyricist for the Irish band, The Cranberries. Sadly, she shuffled off this mortal coil back in 2018, but not before establishing herself as one of the premier female vocalists in pop music.
Dolores mesmerized audiences with her unique vocal style and haunting lyrics, and she quickly established herself as having one of the most distinctive voices in the 90s rock scene.
Siouxsie Sioux ( Siouxsie and the Banshees)
Sioux was the whole package. A monster musician, a punk-rock goddess, a sexy beast that flooded performances with passion, and her cat-eye makeup, red lips, and jagged hairstyle that just brought all the boys and girls to her backyard.
After a string of UK hits, the Banshees found mainstream fame behind Siouxie's stellar voice and attitude. A lot of singers were deeply inspired by her voice, but there ain't no one who could sing like her.
Chrissie Hynde (The Pretenders)
Hynde is a force. Guitarist, lead vocals, and prime songwriter for the phenomenally popular Pretenders, Chrissie has the classic rock and roll snarl, a vast talent for music, and a stage presence that pulls the audience's eyes out.
Working odd jobs around Europe in the 70s, Hynde pulled together The Pretenders in 1978 and never looked back. Punk down to her soul, she defied the music world to define her, and the band endured losses, but behind Chrissie, they remain in our hearts, minds, and ears.
Ann Wilson (Heart)
Not many women can front a hard rock band, but then again, Ann Wilson is not like many women. She has incredible vocal chops and killer music skills. Her look and presence on stage, on top of her barrier-breaking work in a band fronted by women, have sealed her place in the rock pantheon of incredible front women.
Don't believe it, just put the headphones on and listen to her belt out "Crazy For You." No doubt you'll be a believer.
Janis Joplin (Big Brother and the Holding Company)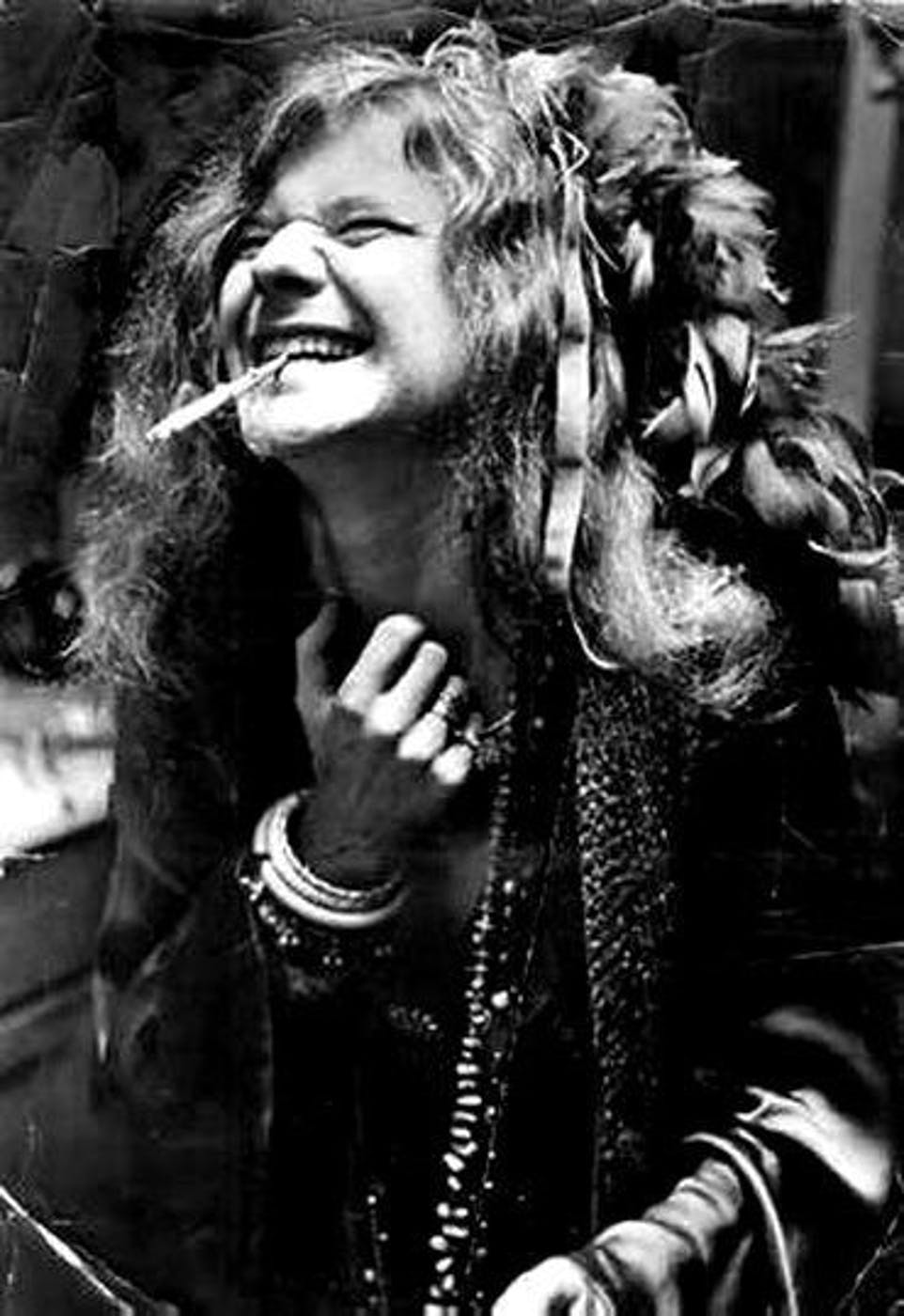 On stage at Woodstock, Joplin pulled the audience right into her lap with a sweet, sultry, and lovely rendition of George Gershwin's Summertime. Though at the time, critics and some audience members were unsure about her set that night, expecting the more psychedelic vibe of her earlier work, in retrospect, Janis owned the stage, held the audience, and gave a career-defining performance.
Joplin was a sultry singer with the mind of a beat poet. She was a wild child and a lover of life. Few women can pour the kind of passion and skill that she poured into Take Another Piece of My Heart. Janice was and still is the ultimate frontwoman for many of us.
Grace Slick (Jefferson Airplane)
Slick joined the Airplane back in 1967 and never looked back. She was the poster child for sex, drugs, and rock n roll. She outsang the pack and out partied all the boys. She is the immediately identifiable voice of Starship and Airplane, holding the band down through numerous incarnations. Intelligent, funny, and sexy as hell, she stood out as a front woman and a musician, penning some of the band's greatest hits. An incredible stage presence and a bucket of charisma made Grace the Summer of Love icon.
Lita Ford (The Runaways)
Part of the seminal female rock group, The Runaways, Ford was the main guitar-shredding demon in the band. But The Runaways eventually flamed out, and Ford went on to prove she was a frontwoman to contend with in her incredibly successful solo career. Ford was well suited to stand toe to toe with any of her male counterparts on guitar. On top of that, she had the vocal ships to handle the power ballads. She proved and continues to do so that she is a force to be reckoned with, and she is that force in six-inch heels.
Tina Turner
No list of frock frontwomen can be called complete without the inclusion of Tina Turner. She is soul and rock; she broke barriers and crossed lines going where no black artist was able to go before. Her voice is instantly recognizable with that sultry rasp, and her high-energy performances pick the audience up and pull them into the light with her. Her career is long and storied, and she will never be forgotten.
Debbie Harry (Blondie)
Harry is the voice and the image of the band Blondie. Exploding at CBGBs, she became the punk icon of New York City. But the band wasn't trapped by labels, and Harry also put the band front and center in the disco scene. She was responsible for the disco heyday hits like Heart of Glass and Rapture. Again sweet, sexy stage presences and vocal chops allowed the band to move through different styles and constantly reinvent their sound. She went solo for a while and then returned to the band. She later turned to a rather successful acting career and is always looking for new ways to express and leave a mark creatively.
Patti Smith
Smith will always be known as the punk poet. Combining her poetry with punk rhythms, she stunned the world with her debut album, the 1975 offering Horses. Smith grabbed audiences with her smashing vocals and literary pursuits, like her memoir, Only Kids. There is an excellent story about Smith sitting in a hotel room with playwright/actor Sam Sheperd, passing a typewriter back and forth across a table, and writing the play Cowboy Mouth. She is a member of the Rock and Roll Hall of Fame and inspired young musicians to this day.
That's ten pretty random incredible women who have shaped the rock scene for decades. There are countless more women who affected the music world, too numerous to mention.
The Importance of a Frontwoman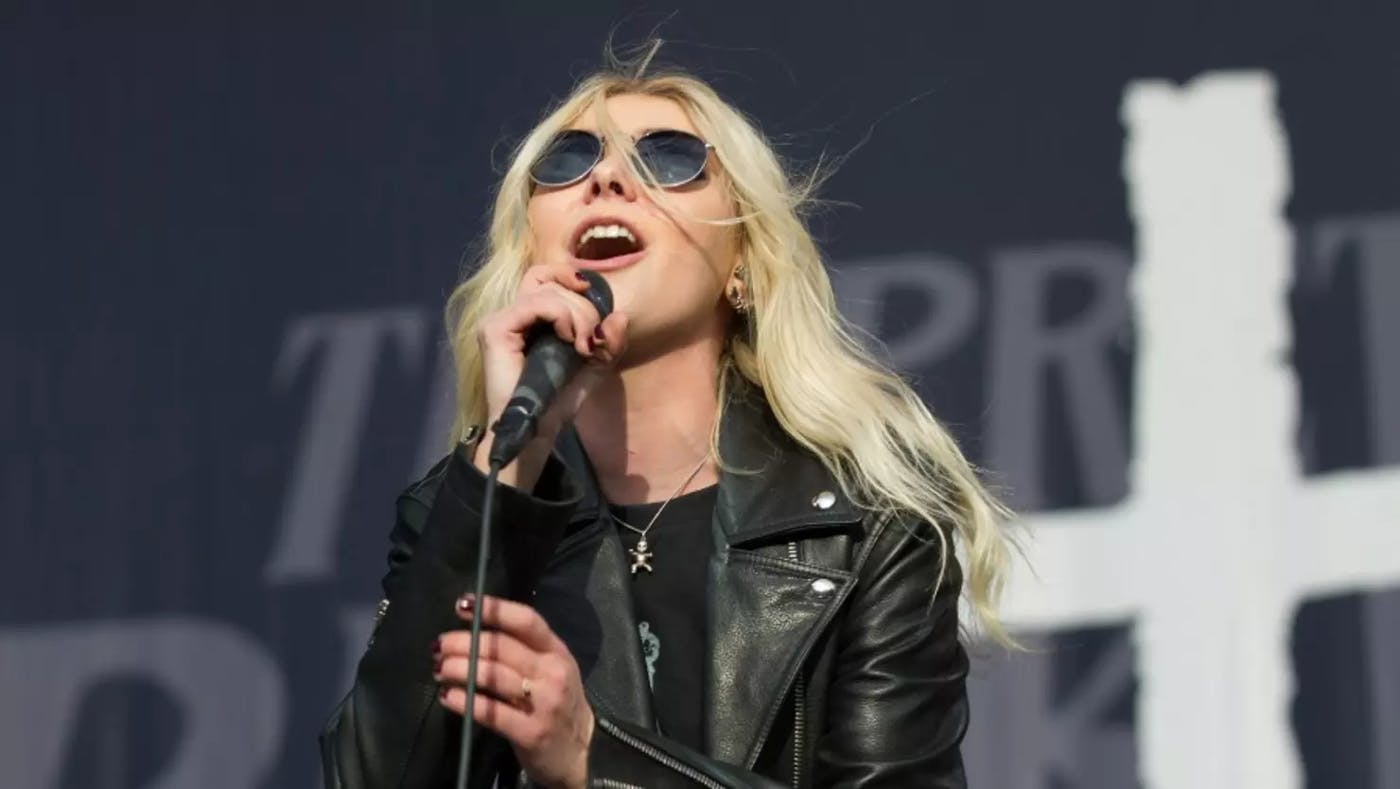 In March, we celebrate Women's History Month. This month, we look at the great women who have shaped, changed, and bettered our lives. There are women that have disrupted the social fabric of our world; some did it through medicine or literature; all these women made strides, ventured into places where men dominated, and made an impact. With all the women who have impacted science and medicine, social change, and human rights, it may seem odd to include rock and roll frontwomen in the month.
However, when you think about how universal music is and how influential rock and roll is on life, fashion, and social issues, it would be insane to exclude these and more from the women we celebrate during the month.
Rock and roll has changed the world time and again. With each new wave of music that fills the airwaves and sells tickets and merchandise, you cannot ignore the influence of strong women with killer vocals and incredible musicianship. Men have always had musical heroes to look to, but we cannot forget how important women are to the music biz.
Frontwomen give young girls someone to look up to, someone to show them that men don't genuinely dominate the world and that all women have a voice. Some release their voices metaphorically through their work in law, medicine, sports, etc. Rock and roll frontwomen literally release their voice through song, through shredding guitars and vocal lines that stay with us for decades on end.
With the vast field of influential women, there are to celebrate this month, take a moment, put on the headphones, and listen to some of the female voices that shaped a generation and inspire to this day. During March, don't forget … Women rock!