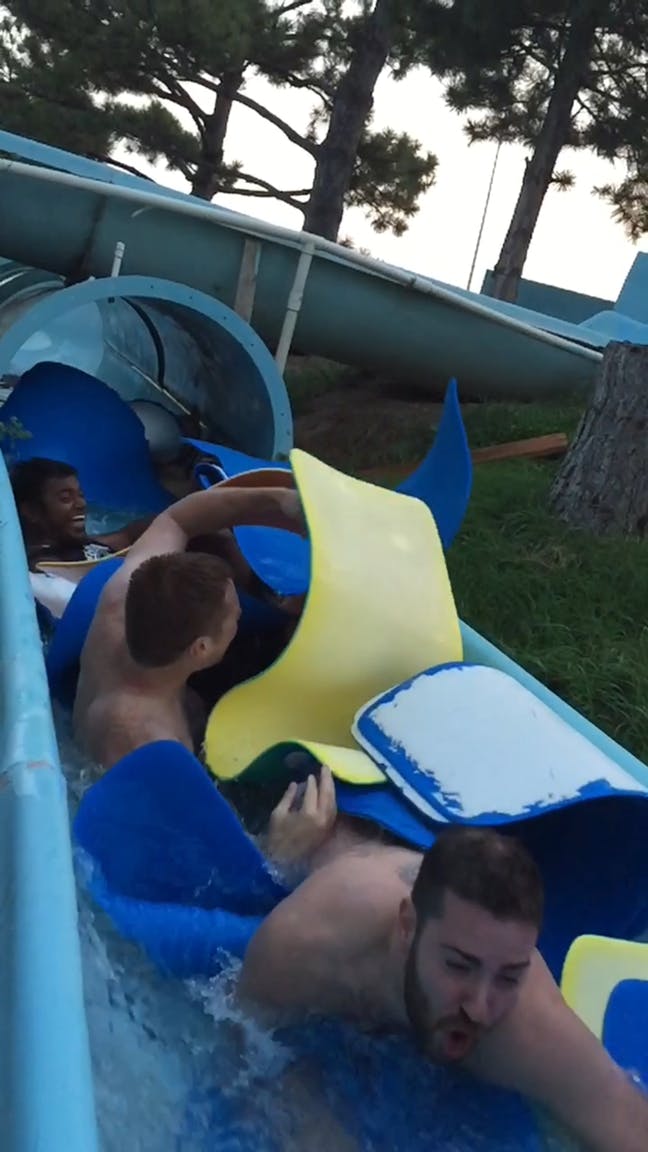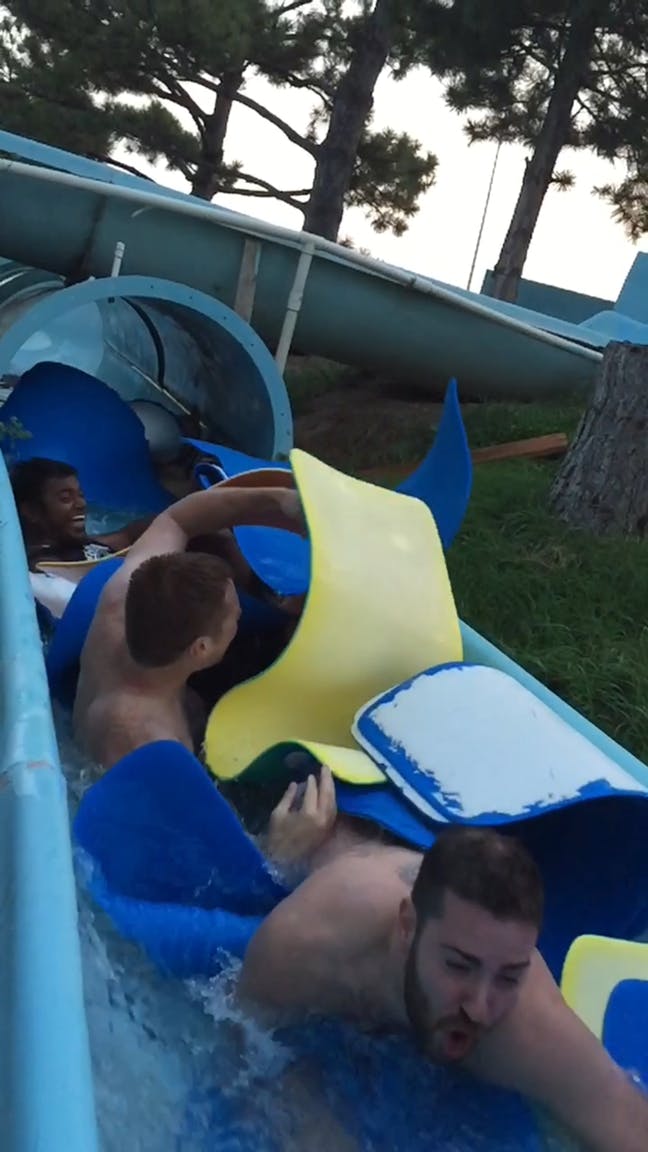 Alternative Team Building - Human Dam
Yesterday, to celebrate nothing much in particular other than being alive, the ThoughtLab team ventured outside. Gasp!… Yes that's right- we peeled our noses away from the soft glow of our collective iMac displays and threw caution to the wind. As we risked allergies, sunburns and drowning, we enjoyed the company of each other and got some much needed R&R.<br /><br />Thanks to our Lead Developer, Kevin Bailey, we had a waterpark typically saturated with snot nosed rug rats all to ourselves. Unsupervised and unobstructed by frivolous "rules", the team quickly set up a "team-building exercise" typically frowned upon by even the most undiscerning of lifeguards. No strangers to alternative team building (Dungeons & Dragons and Go Kart racing to name a few), we felt right at home diving into unknown territory. Even if said territory included sandwiching our bodies into awkward taco-like positions like a bath tub full of children, we went to complete a task, and complete it we did.<br /><br />The goal was simple; build a dam of human bodies and water toys at the mouth of a slide tunnel, let the water build up to the brink of potential drowning, then release the sweet and sour pressure in order to fly down the slide with the hundreds of gallons of water, random debris and wayward bodies.<br /><br />The following video is of our first and most feeble attempt at the human dam. Later attempts included the entire office, including the cameraman. By high and tall, wide and broad, I call it a success.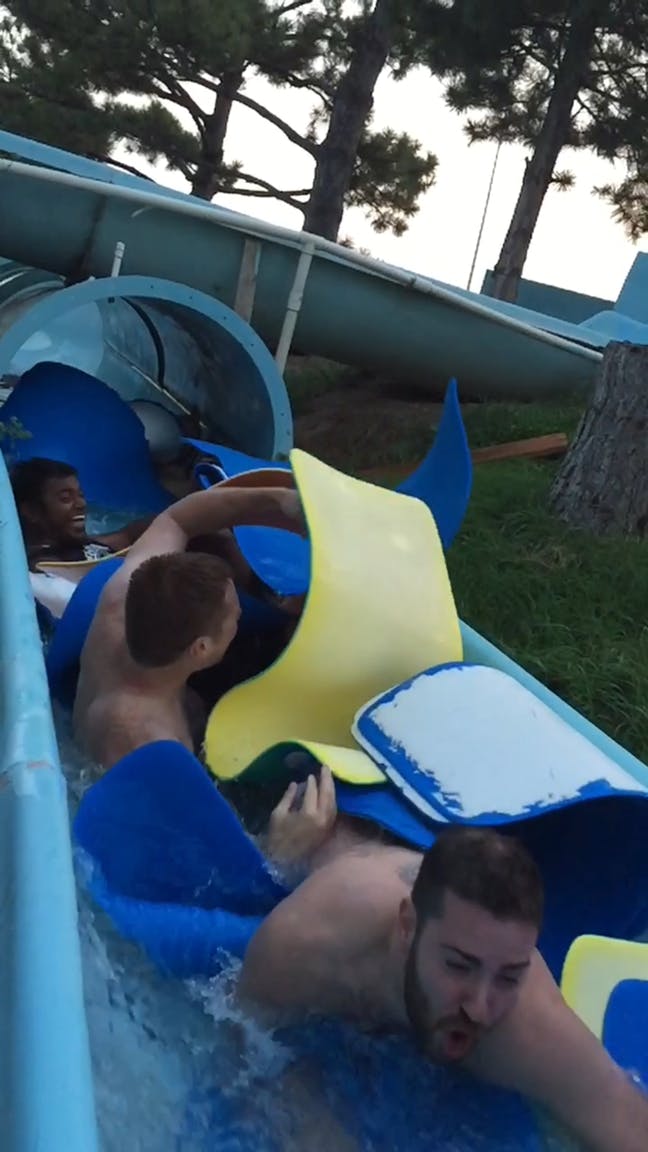 Special thanks to Classic Fun Center for letting us run wild and unsupervised around your water park. We promise that slip 'n slide mat was broken before we got there!