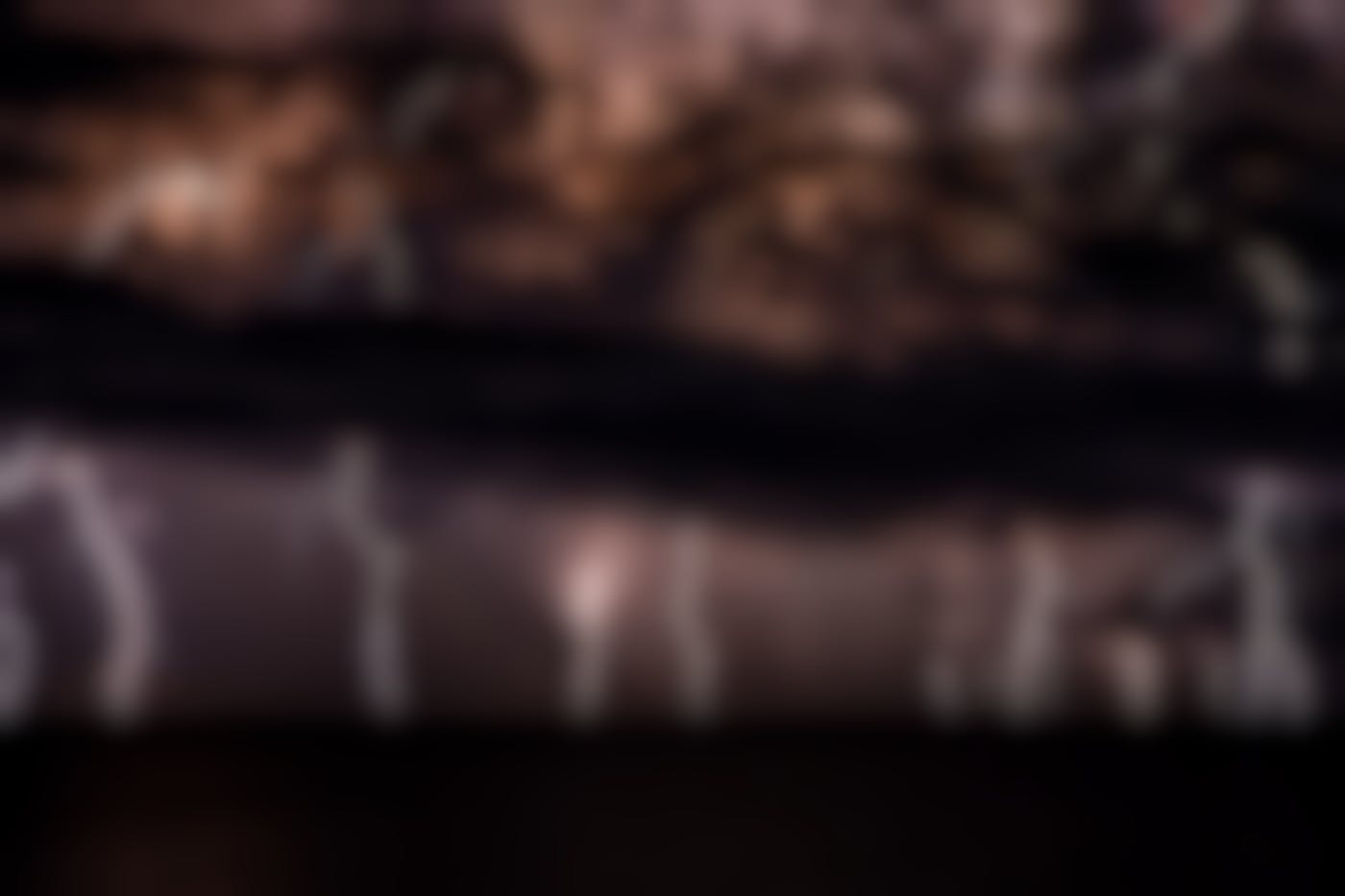 My story was not sparked by the storm of the century, nothing that apocalyptic. My story begins with some light reading of a personal account on the Huffington Post and the love of trying new recipes.
Sabastian Junger's 1997 Book, The Perfect Storm, kept running through my mind. The book, about the convergence of so rare a combination of factors that meteorologists deemed it the perfect storm, was what I was experiencing. Although my story wasn't as thrilling as Junger's tale, it was just as harrowing.
My story was not sparked by the storm of the century, nothing that apocalyptic. My story begins with some light reading of a personal account on the Huffington Post and the love of trying new recipes. Separately, nothing to see here; move along. Together, these two seemingly unrelated incidents caused emotional, mental, and financial turmoil that I thought I'd never recover from in all my days.
Let me lay this out and let you take it for the cautionary tale it is.
The Players
This story doesn't have atmospheric anomalies, extremely high-pressure fronts, or wildly high and vicious tides. It has two magazine articles at its center. But trust me; this is a case of the pen being mightier than the tempest.
Player one; a personal story of triumph and success, a story about rediscovering the self and the will to continue, and a celebration of the triumph. This story was about a woman who went through a painful and protracted divorce. She survived and worked on herself for a long time following. She broke through some barriers, felt good about herself, and celebrated her revival by marrying herself.
At first glance, the article may seem strange, but once I read it and understood her courage and rebirth, I was caught. I examined my own life, recent setbacks, and a nonexistent love life, and I could sympathize. More than sympathy, I felt connected to her, and my initial thoughts of how ridiculous this was quickly turned to how amazing this woman is!
Player two; a recipe with a magical past. I came across a recipe on Ina Garten, The Barefoot Contessa's site, for something called engagement chicken. So the legend goes, if a woman makes this chicken for her boyfriend, a marriage proposal will be in their future. She cites people's case studies and comments about the recipe's success. She gave many stories of this simple but delicious recipe leading to engagements and marriages. Supposedly, this was a surefire bet.
The Storm Builds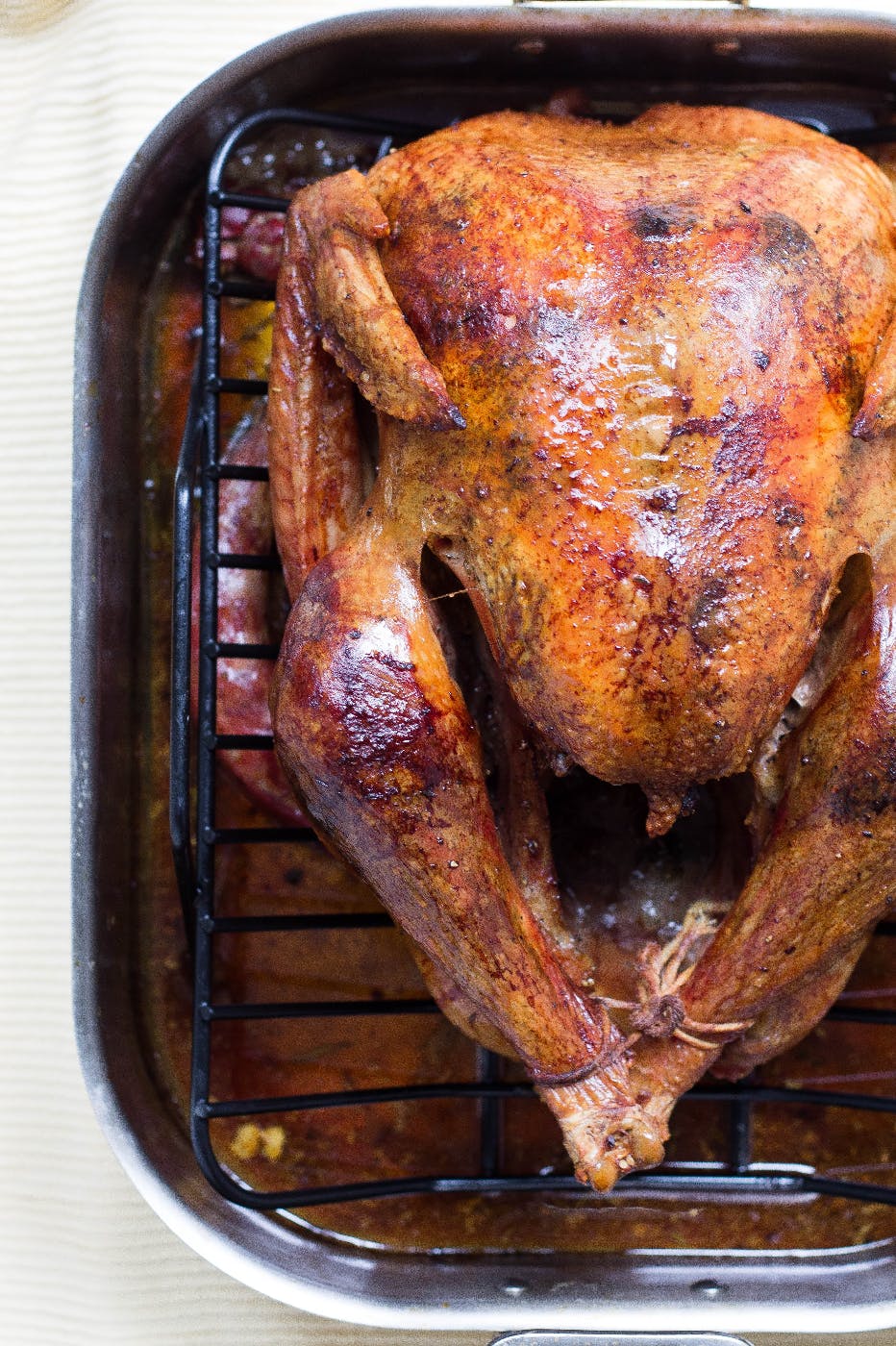 Though the entire planet was involved in Junger's perfect storm, it took only my office and my kitchen for this storm in my life to come to fruition.
There was the perfect combination of yet another New Year's Eve spent alone and in yet another new town, a basket of lemons I bought at a farmer's market, and a love of roasted chicken. This storm took place in 1000 square feet.
I read the article about the brave woman who married herself, and I was infused with the need to reclaim myself and celebrate that I have been alone for over fifteen years. That was a milestone of sorts, I told myself, and I should celebrate. That sat in the back of my mind.
I was standing in the kitchen when I noticed my lemons were dangerously close to being too old. I had a whole chicken, and the recipe for engagement chicken was on the fridge, so I put two and two together and started to make the special engagement chicken.
The Chicken
A well-roasted chicken is impressive to those eating it, yet it is surprisingly easy. I have heard and believe that roasting a chicken is one of the easier things to do in the kitchen. I am an amateur chef at best. I know my way around the kitchen and can make some good, basic stuff, a lovely pasta sauce, a couple of good, hearty soups, and of course, I am good at roasting a chicken.
If you google roasted chicken, you will come across literally hundreds of ways to do it, from roasting it on a beer can to starting breast down, then flipping the bird, to just throwing the darn thing in the oven at 365 degrees and leaving it for an hour and a half. You can go as plain and simple to as fancy, schmancy pants as you want.
But if you're just a weekend chef, roasting a chicken is perfect for you because it's simple. Garten's engagement chicken is super simple, so don't let complexity be the thing that keeps you from trying it.
I set the oven to preheat and set about prepping the chicken. Again simple stuff, and the prep time was about fifteen minutes. Then onto the rack and into the oven.
The Mail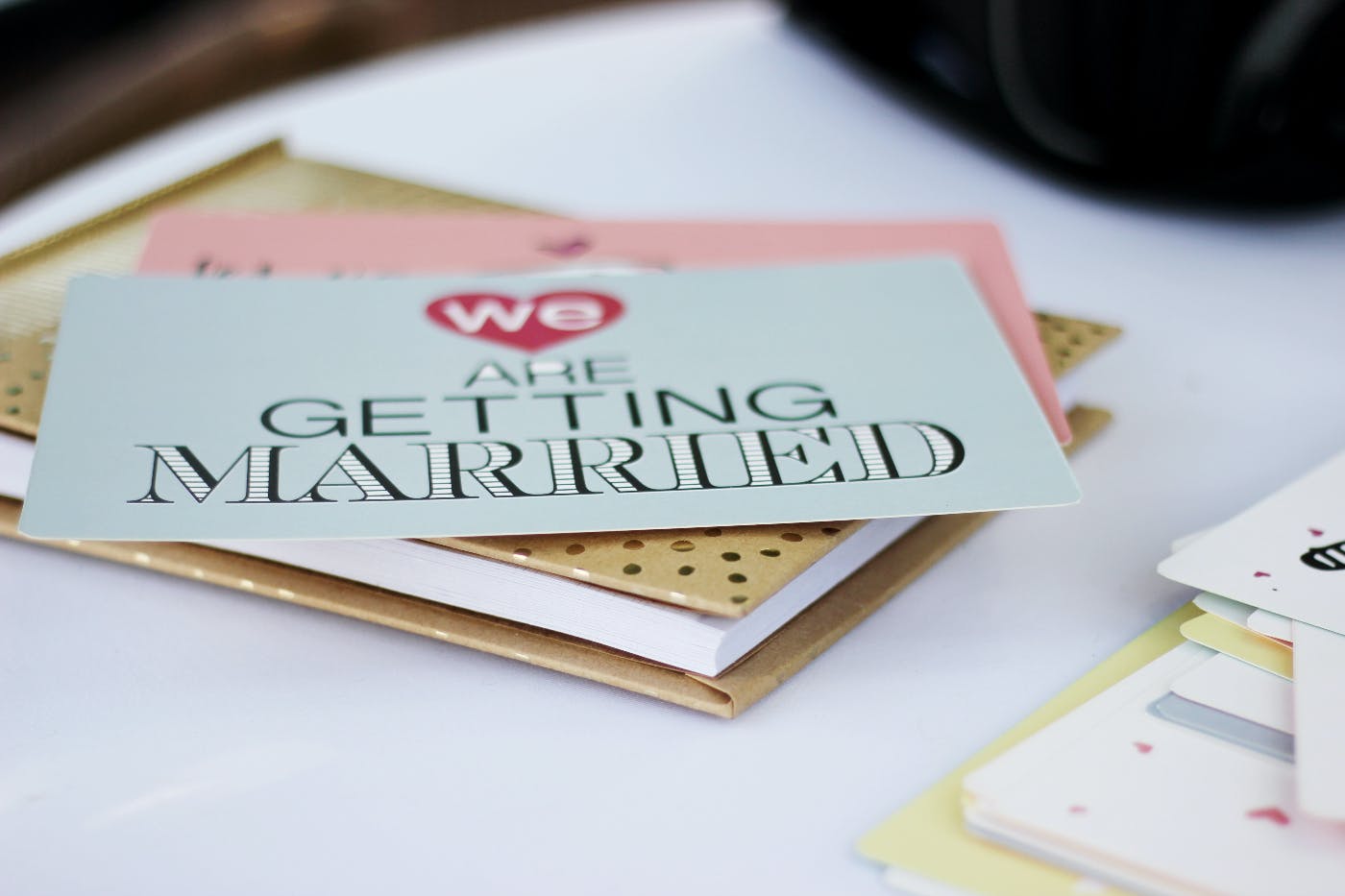 They say the universe sends you messages; if you're just open enough, you will hear them.
With the chicken in the oven, and the apartment already smelling heavenly, I was open to the universe as I walked to the mailbox. In there I discovered five wedding invitations. Five friends I know were getting married, finding their person, grabbing their soulmates, and celebrating for the world to recognize and share in their luck and love.
Yay.
I laid the invitations out on the table and stared at them. How come everyone in the world can find love but not me? I was lost in thought when I heard it …
Ding.
The kitchen timer. The chicken was ready.
I pulled it from the oven, sizzling, golden-skinned, subtle, but present citrus smell wafting up from the rack. It was a thing of beauty.
I let it rest while I prepared the other parts of the meal, sliced the chicken, plated it, and sat to enjoy my dinner.
The Storm Comes
Junger's storm took three days to form; my storm took three bites.
Like the atmospheric conditions that brought about the perfect storm, the emotional conditions that swirled about my apartment led to what happened next.
Three bites into the chicken, which was exceptionally good, I started thinking. "Do I really need anyone else? This chicken is spectacular. Haven't I been more than fine on my own for this long? I cannot believe how good this chicken is. Haven't I discovered a lot about myself by being alone? I cannot believe I cooked something this good. Isn't it brave of me to face this life alone? I can make this chicken any time I want."
Before I knew it, the storm broke, and I was on one knee proposing to myself. Caught up in the incredible flavor of the chicken, I said yes. I was so happy, I never thought I would see myself as the marrying kind, but the chicken pushed me over the finish line, and now, I could no longer say always a bride's maid …
The Impact
A whirlwind of planning, contacting people, sending out invitations, and registering at places followed. I wanted to register at Williams & Sanoma, but I thought that would be too expensive for most people, so I suggested Target and 7-11. I was not happy about that, but I finally compromised.
I had a quiet ceremony on the beach. I, a minister who was ordained online and a drunk at the hotel bar, who walked me down the aisle and handed me off to myself. None of the people I invited attended the wedding, citing conflicts, lack of funds, and a few allusions to insanity.
I honeymooned in Italy. I had been twice before and loved it, and I wanted to show myself everything I remembered about that beautiful country. The honeymoon was great, I got along so well with myself, and I felt closer to myself than ever by the time the trip ended.
Back home, trouble started after the dust had settled, and I started having a regular life with myself.
I accused myself of snoring and went so far as to put a tape recorder by my bed to record my horrific snoring. It turned out I was right; I snored terribly.
Soon I started to fight with myself about money. I seemed to be overspending on things I wasn't discussing with myself before buying them.
I started staying out late at the bar, talking with friends. I told them things were rocky, and I didn't know if I could stay in the marriage. My friends tried to offer condolences, but they ended up telling me it was all too weird and leaving.
The Axe Falls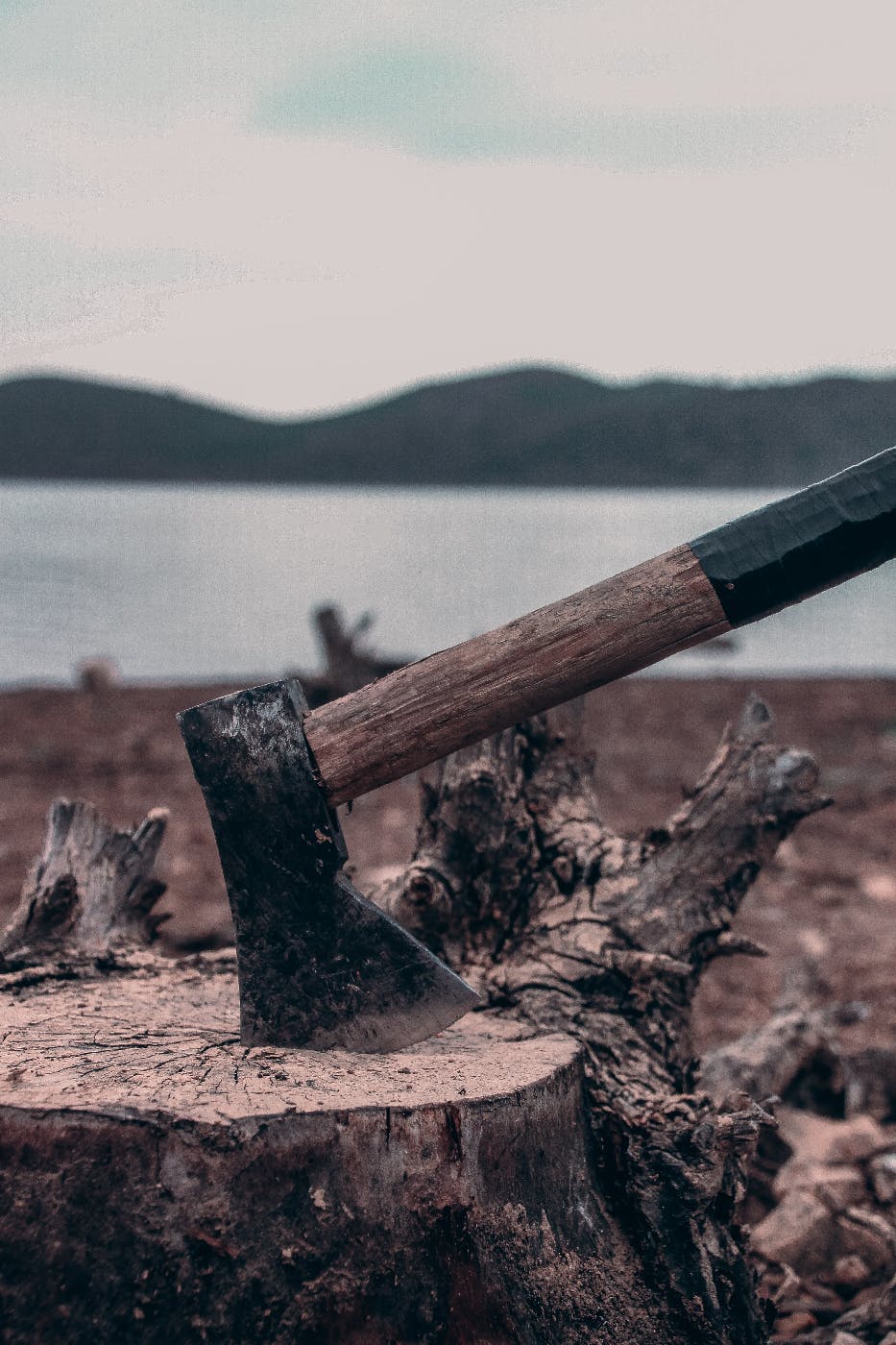 It all ended horribly one night when I tried to rekindle the spark.
I could tell things with me had been rough, and I decided to make the dish that had brought me and myself together, engagement chicken.
After shopping, prepping and cooking the delicious chicken, I had the audacity to tell myself that I didn't really like the chicken and that I had never been a fan of citrus chicken. That was the last straw. I spent that night on the sofa, and the next day, I packed a bag and left.
The divorce was ugly. I couldn't find anyone to represent me, but of course, I had retained a costly lawyer who ended up taking me for everything I had. I was left destitute and miserable, thinking, well, I bet he's doing great with all my money, the house, and the car. I got everything, but I, on the other hand, was left with nothing.
Now
Things got better over time, and I even saw myself one day when I was out window shopping. I looked good, and I told myself that. I chatted with myself, it was awkward at first, but then I eased into familiar banter.
I have a new place and feel more confident every day. I hear from me now and then, and I have found a detente, a common ground. I did admit that I loved the chicken, which made me feel a little better.
What does the future hold? I'm not sure. I'm still alone, but I read an article about a guy who had surgically transformed into a German Shepperd. Who knows, maybe man's best friend will be in my future.
First, I need to get a flea collar.