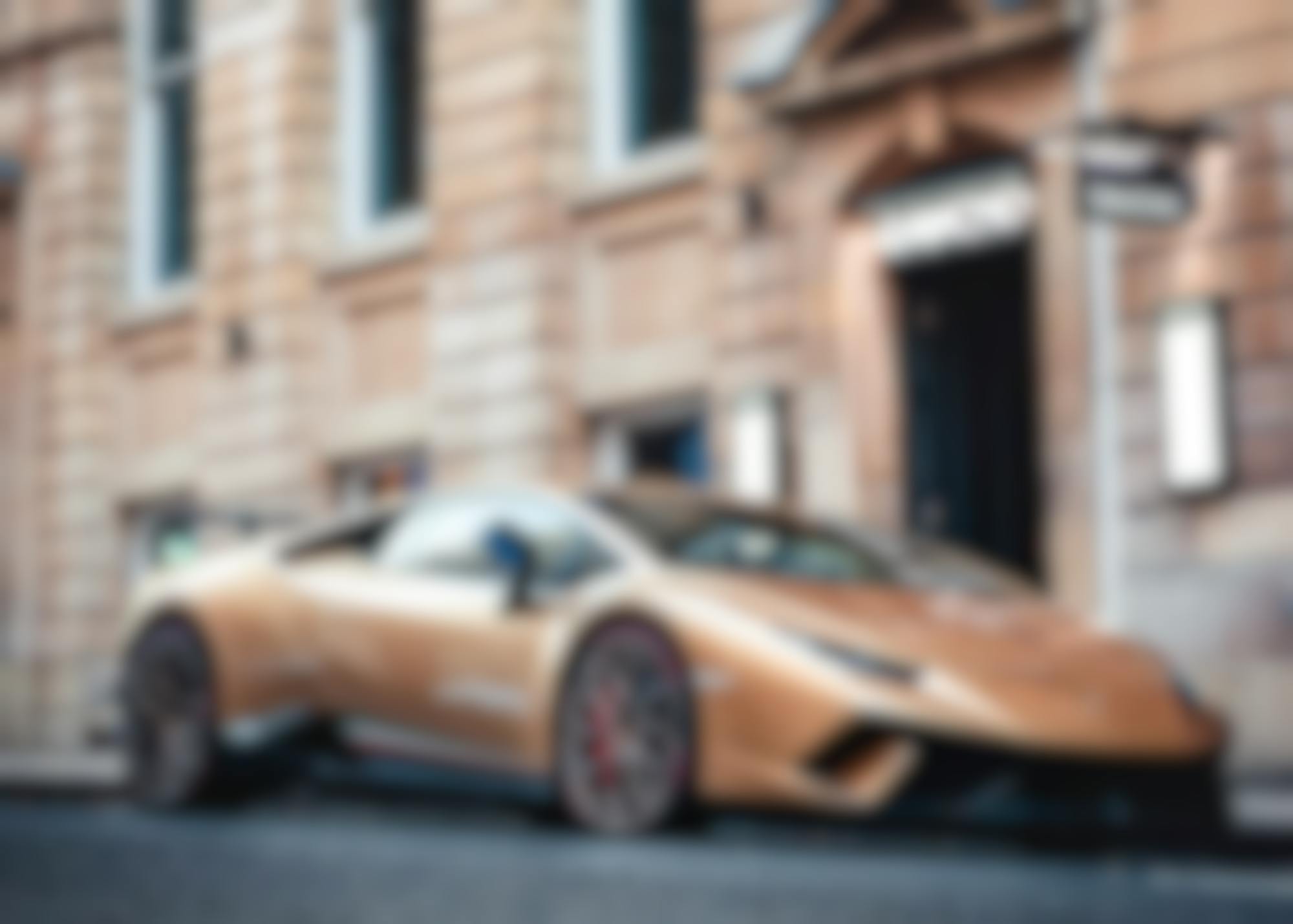 Unlike mass-market goods, excellent quality, high prices, scarcity, and emotive storytelling are the main characteristics of a luxury brand. Essentially, luxury marketing differs from everyday products in this fundamental way: their objective is not just to sell, but to create a lifestyle.
Not all marketing strategies are created equal. Luxury marketing for example, is in an entirely different category from how you'd market consumer goods or everyday products. General marketing strategies often utilize several effective methods like SEO, social media, paid ads, or email marketing to attract a large audience.
When it comes to luxury marketing however, brands don't chase the customer; the customer chases the brand. Instead of following these general marketing principles, marketing luxury products requires a unique method of crafting an elevated story and telling that story in exclusive ways.
Unlike mass-market goods, excellent quality, high prices, scarcity, and emotive storytelling are the main characteristics of a luxury brand. Essentially, luxury marketing differs from everyday products in this fundamental way: their objective is not just to sell, but to create a lifestyle.
Luxury brands don't sell products, they sell dreams.
Quote:
Cadillac CMO
While everyday goods may focus their advertising around ideas about value, use, price, and ease, an effective luxury brand marketing strategy encompasses messages of status, quality, craftsmanship, prestige, heritage, and exclusivity.
Whether your luxury company sells vacation rentals, makeup, handbags, cars, or liquor, these marketing principles remain the same. From curating experiences to premium ad placement, we're breaking down the 6 key characteristics of luxury marketing and how best to approach marketing your unique luxury brand.
In this article we will cover:
Curating an Experience
Conveying Exclusivity
Leading with Visuals
Identifying a Persona
Ad Placement
Elevated Language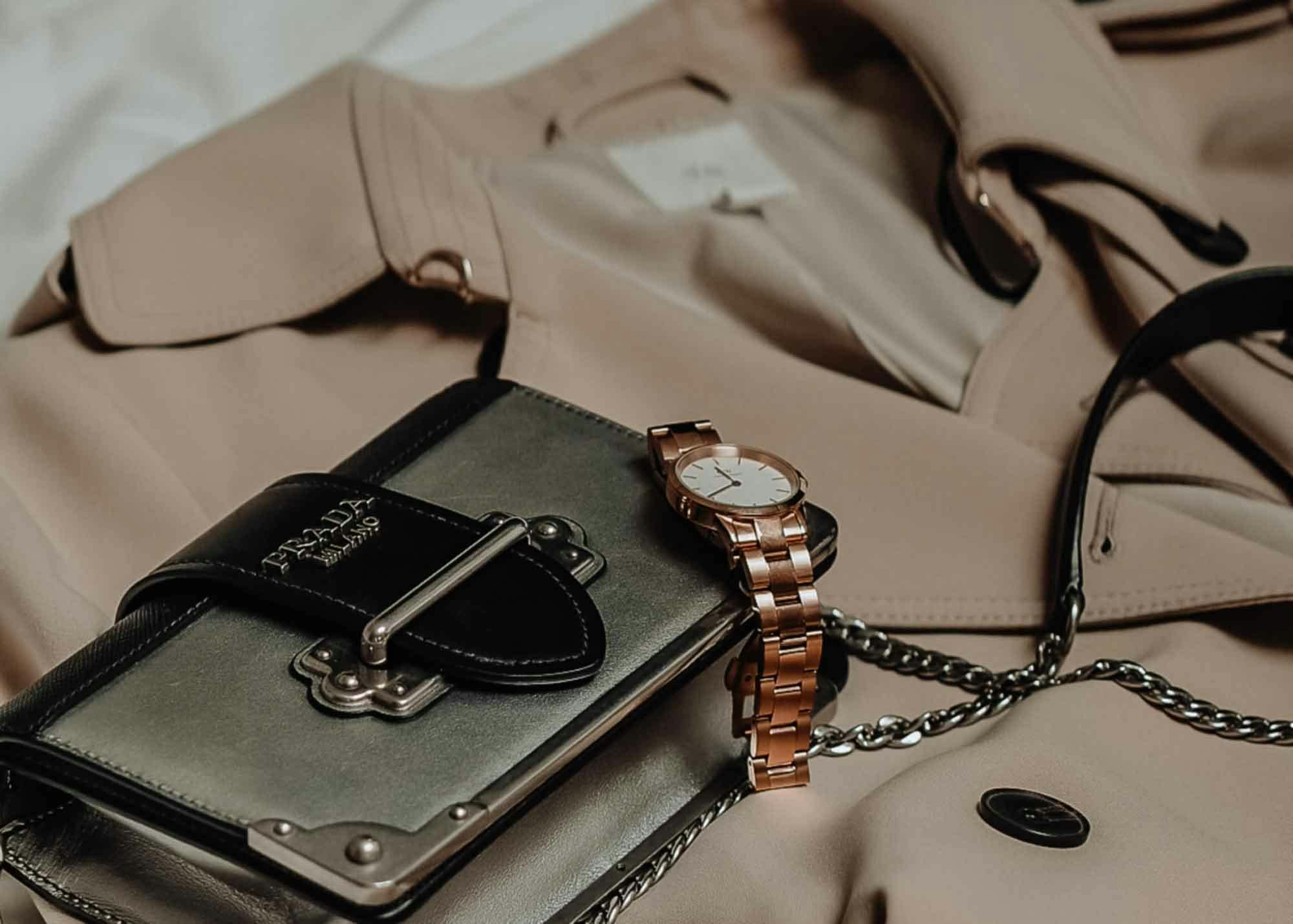 Top Characteristics of Luxury Marketing
#1 - Curating an Experience
Luxury marketing is not about telling or even showing, but rather, encapsulating a customer in the feeling and experience of your product. Think about a perfume commercial. The 30 second ad rarely mentions the actual scent. The ad doesn't spend time explaining each ingredient or the smell of the top notes. Instead, these commercials are often pure fantasy. They highlight a party, a vacation, a romantic moment. They immerse the viewer in a specific place and even better, a visceral emotion.
Luxury marketing is less about highlighting the details of a specific product and more about curating a unique immersive experience. If your product's emotion and story is done correctly, your consumer should feel powerful when they are on your website, reading your blog, or watching your campaign video.
They should seek to strive for that feeling or experience rather than the actual product. Emotion is at the heart of the story in every marketing activity. For example, what does owning this product offer? Power, love, status, consciousness? In this way, customers will want to buy into the lifestyle they associate with your luxury product, which is a much more lasting consumer connection than simply selling a physical object.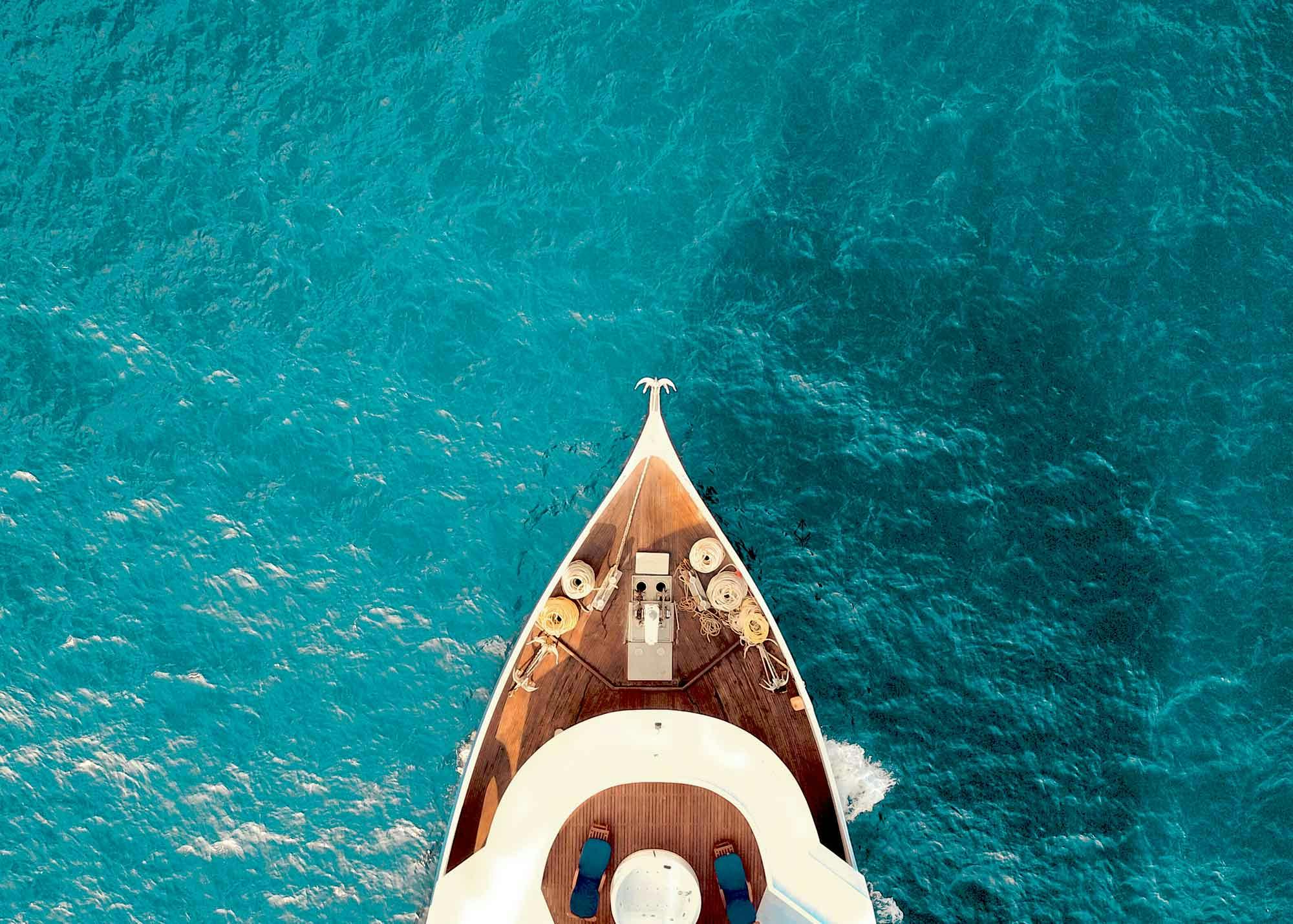 #2 - Conveying Exclusivity
A key element in luxury marketing is conveying exclusivity and scarcity. Less is more and less is luxury. Maintaining various forms of exclusivity is fundamental to luxury brand marketing as it maintains consumer desire through rarity. This means incorporating limited products, limited editions, waitlists, and more into both your advertising strategy and your commerce plans. The goal is to create an aspirational desire in the consumer.
If everybody had the same access to buying products or attending an in-store Chanel shopping event, your product and brand wouldn't feel special, nor would customers feel like they had something to aspire to.
At every point in the marketing journey, you should make the consumer feel like they have exclusive access to the product, and with that, the feeling of status and importance. However, this must be done in a way that balances exclusivity with aspiration, it should not feel curt or condescending.
In addition to unique and limited products, exclusivity can be created through private member groups, concierge services, digital and in-person loyalty programs and perks, access, and other events that are reserved specifically for previous customers.
#3 - Leading With Visuals
A brand's visual identity is integral to a brand's success. The most famous brands in the world have very distinct logos and fonts that expertly capture their values, personality, and aura. The goal should be to create both distinctive yet consistent imagery and visuals that consumers can recognize and connect to.
Luxury marketing is all about emotion, aesthetics, and exclusivity, and the same should be true for how you showcase your brand. An impactful visual strategy should serve multiple purposes. Primarily, to inspire potential clients.
When people visit your website, for example, they should experience what it feels like to walk through one of your creations. Standard, templated websites don't tend to cut it when you're talking about high-end brands.
Instead, you need an interactive site with motion that evokes strong feelings and helps your prospect begin to realize their vision and aspire to live within the visual experience you've created. For example, video content, animation, 360-degree views, and 3D visualization tools will set your site apart from competitors.
Inspiring visuals are one that possesses a cohesive brand identity. Having consistent tone, colors, graphics, and images create a seamless experience for your visitors that exudes a subconscious feeling of connection and assurance.
#4 - Identifying A Persona
In order to develop an effective luxury marketing plan you must first understand who your audience is. This is where creating customer personas comes in handy. Identifying personas is a way to get a detailed description of your ideal customer. It includes their age, job, income, demographics, online habits, hobbies, interests, and more.
Essentially, creating a detailed buyer persona will help you understand where and who your customers are which enables you to craft a more effective marketing plan that specifically targets these people.
Now, it's also possible you'll have more than one persona. In fact, you might have a few groups. That's perfectly normal. For example you might have an older asian woman who earns over $200,000 a year, cares about status, loves to travel, has a graduate degree, spends 47% of her shopping time via desktop, and explores luxury products primarily through search engines and ads.
Then you might have a gen-z woman with disposable income, who cares about social issues, spends 68% of her online time via mobile device, and explores luxury brands through social media.
Once you identify these primary personas you can craft a marketing strategy to target both women. Perhaps one through social media and one through paid advertising, SEO, and print ads.
#5 - Ad Placement
For both digital, print and experiential marketing, ad placement is key to maintaining your brand identity and keeping the integrity of your brand's aura. All branded moments should aim to both appeal to your target audience (aka buyer personas) while curating an exclusive experience.
Most of this is fairly obvious in terms of marketing, you wouldn't place a make-up ad in a men's magazine nor run a social media campaign for a brand whose target audience prefers traditional media.
Luxury marketing however, is incredibly selective and discerning about their advertising. You must strike a balance between expert omni-channel marketing without becoming oversaturated to the point where your brand no longer feels exclusive or special.
One of the primary characteristics of luxury marketing is how and who a brand associates itself with.
This feeds into both curating experiences and conveying exclusivity. For example, many luxury brands form partnerships with events to solidify their brand identity. Moët & Chandon and Veuve Clicquot sponsor polo matches, Rolex sponsors elite sporting events like gold, sailing, or tennis, and Chopard has sponsored the Cannes Film Festival.
By partnering themselves with premier events, luxury brands are able to profit off the lifestyles, elegance, and celebrity these events and experiences convey. Even if you're not a global or even national brand, you can still follow this method by partnering with local galas or film festivals, holding events at luxury shopping centers, or placing ads in high-end magazines like Jezebel.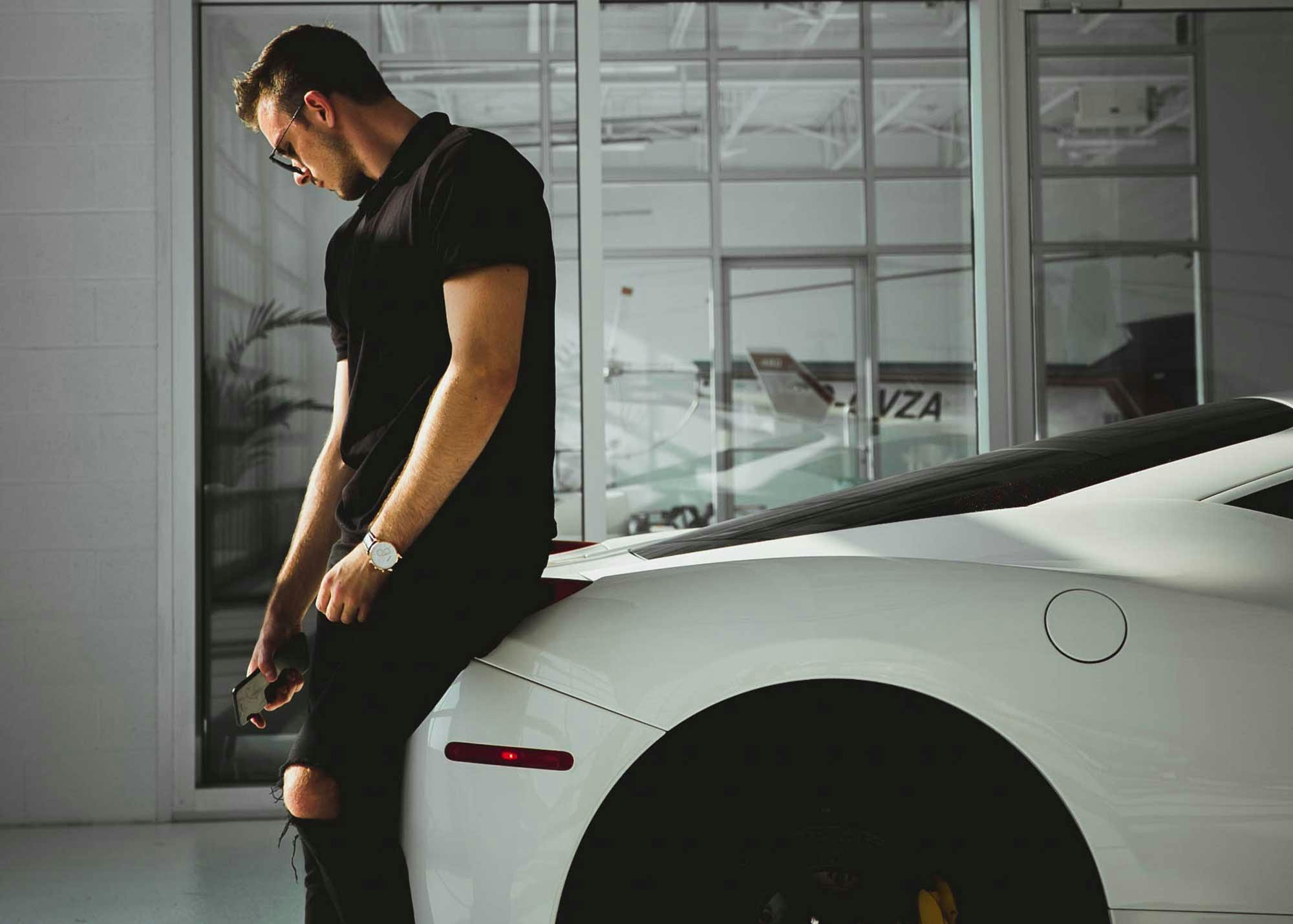 #6 - Elevated Language
Storytelling should be at the forefront of any luxury marketing strategy. While you should absolutely utilize SEO and carefully selected keywords, luxury brands should focus first and foremost on developing content strategies that create emotional connection.
As opposed to mass-market brands, luxury messaging should be elevated and emotional, and immerse consumers in a different world. The first question to ask yourself is Why: why is your brand unique? Why is your brand different from competitors? Then you want to explain these why's to consumers in a way that's both genuine and engaging yet still aspirational.
For example, maybe your brand's been around for 100 years, your story should center around heritage. Maybe your brand's story is focused on expert craftsmanship or rarity. Regardless of the story you tell, the intention should remain the same. To create emotional connections with consumers and maintain brand equity.
This is typically done through elevated language which conveys intelligence and expertise. Don't worry using aspirational words or words that someone might have to google. While you don't want to come off as pretentious you want to inspire, educate, and maintain that air of exclusivity.
Digital Luxury Marketing: The Future Of Luxury Marketing
The luxury market is changing rapidly. While luxury brands used to primarily stick to traditional methods of advertising, like print, billboards, television commercials, and word of mouth, digital marketing is becoming more and more important for luxury brands.
In fact, according to McKinsey, nearly 80% of all luxury purchases made in-store are influenced by digital campaigns and impressions while about $23 billion luxury sales are made online.
From PPC, social media campaigns, and SEO, now is the time to invest in e-commerce platforms and digital strategies that help get your brand noticed while converting your audience.
Luxury Marketing with ThoughtLab
Each of these luxury marketing characteristics requires a combination of expert know-how with a little bit of wizardry. It can be overwhelming to get started when you're unfamiliar with the best marketing approach to take.
Depending on the type of luxury brand in question, not all these avenues may be the right fit and many will need to be tailored to your specific company, product, and location. That's why it's helpful to find a knowledgeable partner to take marketing your luxury brand off your to-do list.
ThoughtLab offers boutique marketing services that range from effective SEO and emotive copywriting to expert paid advertising and engaging web design.
Ready to elevate your brand? Contact us today for a free consultation and let's tell your story the right way, together.