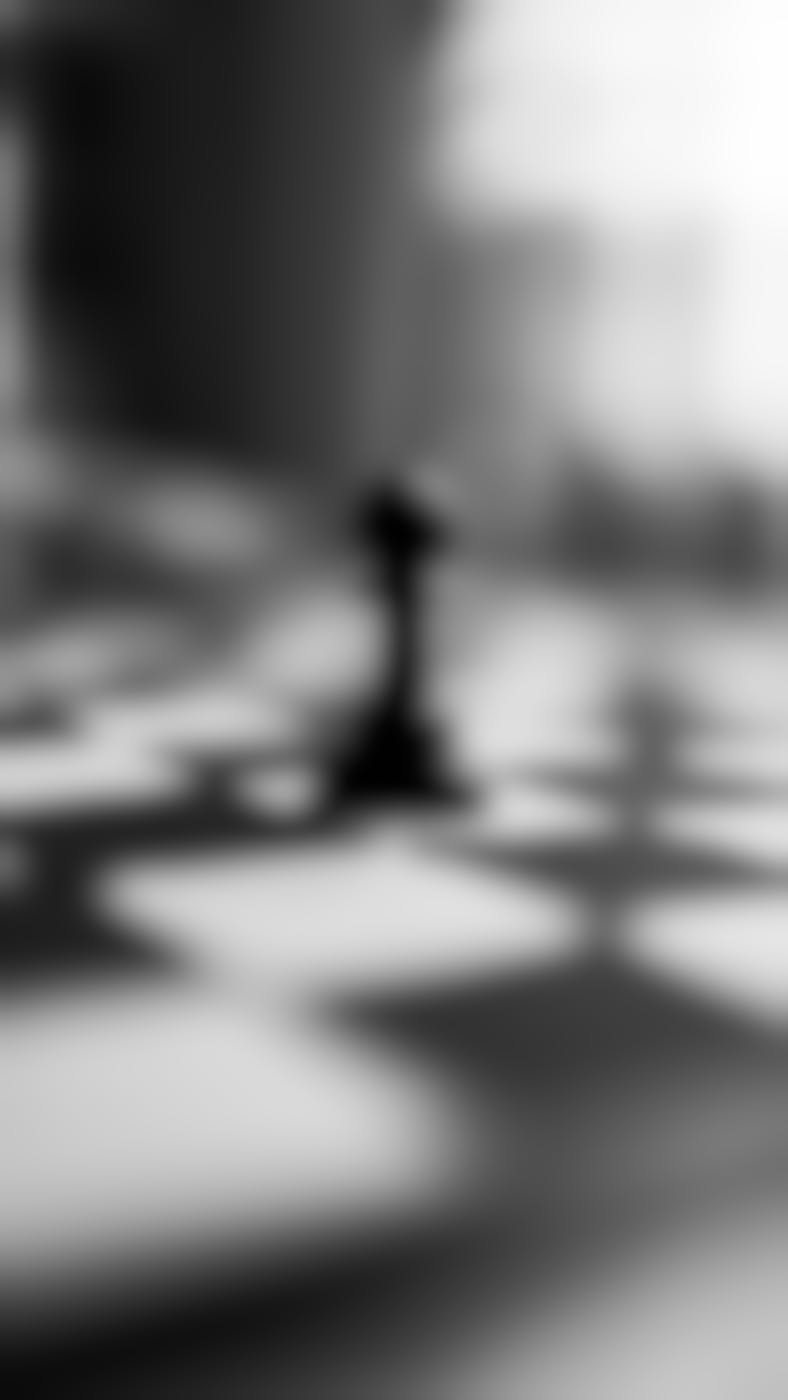 While the concept of inbound marketing is nothing new, it's quickly becoming the preferred method of marketing. In today's landscape, more and more people resent being interrupted. People use ad blockers to avoid pop-ups, people browse in incognito mode to avoid banner ads following them across the internet, and people subscribe to streaming services to avoid commercials. 
When it comes to marketing your company, content is king. In fact, quality content will have an immediate impact on your business. Your website will get more visitors, reduce your bounce rate, and experience higher conversions, all if you have quality content. 
Now, there are many ways to create thoughtful, readable, shareable, and clickable quality content, but the biggest thing to keep in mind is knowing your consumer. In a nutshell, that's what inbound marketing is all about. Knowing your audience and engaging with them in a way that will speak to them. 
However, for many businesses, creating 'quality' content becomes a point of contention. Who defines what quality is? What does quality content mean? Creating quality content for inbound marketing involves hours and hours of strategic thinking, research, and planning. 
As content marketing is a key element in growing your business, it's important to learn how to master these elements and streamline your content processes. Not sure where to begin? 
In this article we will cover:
What Does Quality Content Mean?
What is Inbound Marketing?
What is Inbound Content Marketing?
Inbound Marketing Growth Strategies
Examples of Inbound Marketing Quality Content
Let's dive in. 
What Does Quality Content Mean?
Quality content should be your goal with every marketing campaign. However, the word quality can become a stumbling block. What is quality content? There is another stumbling block here, and that is who decides what quality is? Quality can mean one thing for Google and a completely different thing to your consumers. So the risk you run is trying to be a servant to two masters and making neither completely happy.
Want to dive deeper into how to create quality content for your audience? Read our Content Quality Checklist to get started.
What is Inbound Marketing?
Okay, before we go any further, it's good to know what the heck we're talking about when we discuss certain marketing terms. So what exactly is inbound marketing and how is it different from outbound marketing? 
Essentially, inbound marketing is a method which employs tactics that help potential customers find your brand. Now, that last part is important. Potential customers are fundamentally different from the general public. You don't want to waste time, energy, and resources marketing to people who won't be interested in your products or services. 
For example, if you're a company that sells baby clothes, you likely don't want to spend time marketing to teenagers or men aged 50-60. Instead, a key aspect of inbound marketing is creating impactful strategies and quality content that will attract your target audience. 
While the concept of inbound marketing is nothing new, it's quickly becoming the preferred method of marketing. In today's landscape, more and more people resent being interrupted. People use ad blockers to avoid pop-ups, people browse in incognito mode to avoid banner ads following them across the internet, and people subscribe to streaming services to avoid commercials. 
In essence, inbound marketing is more of a conversation and two-way street between consumer and advertiser while outbound marketing is one-way communication that often feels like an ad. Inbound marketing pulls readers in and is much more interactive whereas outbound marketing disrupts the consumer. 
Examples of each include: 
Inbound Marketing: blogs, social media posts, SERP, website, eBooks
Outbound Marketing: billboards, magazines, pop-ups, commercials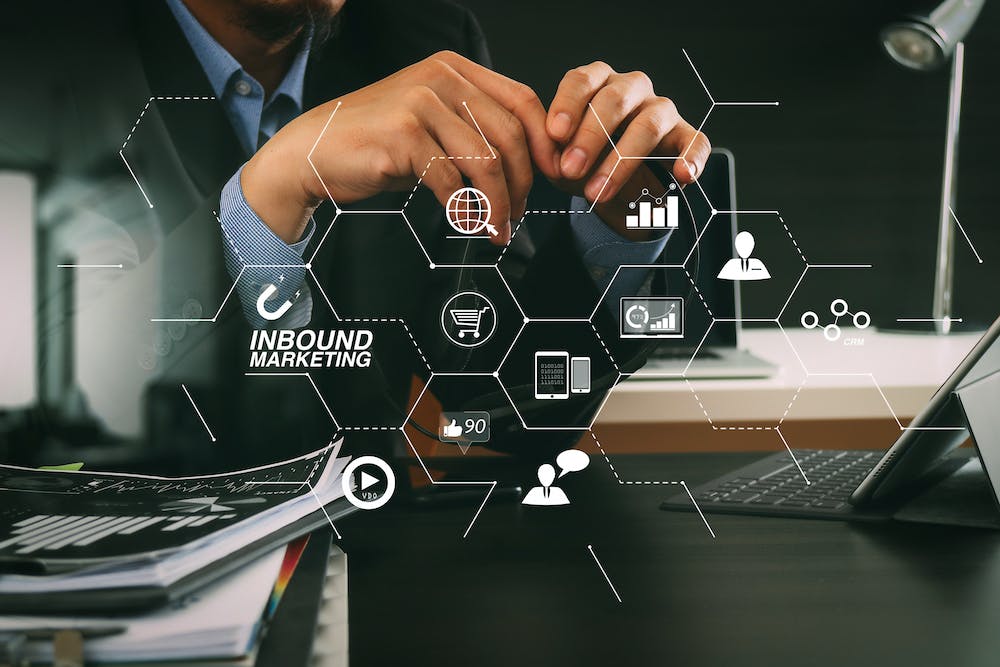 What is Inbound Content Marketing?
Content marketing, at its most fundamental level, is the practice of telling a story that inspires an audience. That story can be told through videos, animations, blog posts, or social media posts. When using content the right way, this strategy opens up the opportunities for connecting with current and potential clients on a much more personal level. 
General marketing strategies often utilize several effective methods like SEO, social media, paid ads, or email marketing to attract a large audience. When it comes to inbound marketing however, it's important that brands don't just chase the customer; but approach from a communicative and interactive point of view. 
Inbound content marketing is a key element in both promoting your company and establishing brand awareness. While it requires expert planning and slightly time-consuming execution, the benefit is that to potential customers, this kind of marketing doesn't come off as aggressive. 
Instead, when done correctly, inbound content marketing creates a means of building trust with your audience. It gives you the space and time to showcase your credibility, your strengths, the tone of your brand, and your expertise before even trying to sell. In this sense, it becomes a much more authentic means of connecting and communicating with your target audience. Studies have shown that companies which deploy content marketing strategies can generate 8x more traffic than businesses that don't. 
So what does this mean in terms of creating content for your marketing strategy? Content is the heart, the lifeblood, the very soul of inbound marketing. It's what persuades customers to visit your website, your blog post, or your social media page but more importantly, it's what keeps them entertained and engaged once they get there. In fact, 62% of people say they make a purchase decision solely based on digital content. 
When it comes to creating content for inbound marketing, it's important to offer several types of content based on a customer's journey. It can be helpful to map out your customer journey (as it will likely differ depending on the type of business and services you offer), but essentially there will be the following:
Beginning: this is the entry point when a potential customer is getting familiar with solutions to their problems
Middle: consumers are comparing solutions and educating themselves
End: consumer makes final decision 
Beyond: satisfied customers continue to promote and engage with your brand
There are numerous types of content marketing practices that will coincide with each of these stages. By creating content and marketing it through communicative channels, you're satisfying customer needs at all points of their buying journey. No matter what stage of the journey you're creating content for, it's important to remember that emotion is at the heart of the story you tell. What does owning this product offer? Power, love, education, status? Customers will want to buy into the lifestyle they associate with your service or product, which is a much more lasting consumer connection than simply selling a physical object. 
Plus, having a consistent message at the heart of your content encourages brand growth, consumer trust, and your overall credibility.
Content consistency establishes your credibility, builds trust, and strengthens your reputation.
Quote:
The Experts
Inbound Marketing Growth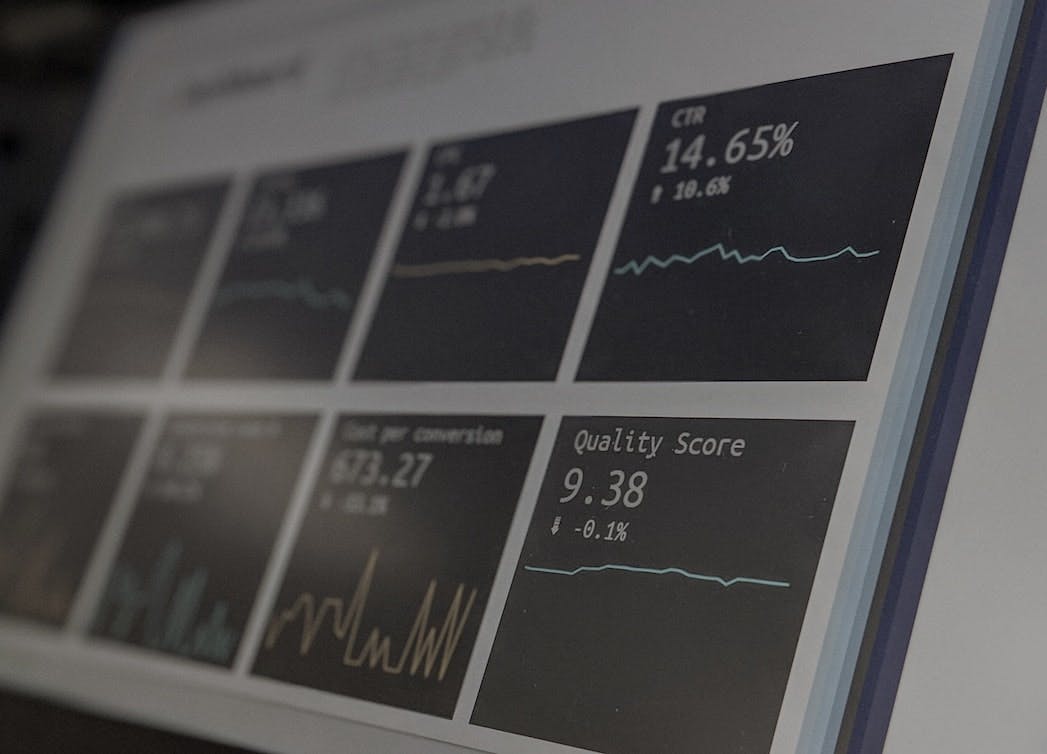 What kind of growth can you expect from inbound marketing strategies? While obviously numbers and percentages matter, it's also worthwhile to approach inbound marketing from the viewpoint of long-term brand exposure. 
The pathway to converting a customer might take 6-8 months (which can be difficult to track) but you've spent those months carefully building trust and connection which has created an incredibly loyal customer. That's nothing to sneeze at. Here are some of the primary ways you can observe growth and where to look for them. 
Increased Social Media Presence: If your business is struggling to develop engagement and a dedicated following on social media you'll notice that once you begin creating quality content and distributing it around your social media channels, you'll see a huge difference. From followers and commenters to link clicks, you'll steadily gain traction. 
More Conversions: It's a simple fact that the content you create will influence conversions. Whether it's an educational blog post or inspiring photos, quality content relates to higher traffic and conversions. However, it's important that with all your content you include a CTA to guide your readers through next steps. Totally unrelated, you can contact us today for expert inbound marketing services. 
SEO Rankings: The more consistent, quality content you produce, the better it'll be for your SEO visibility as an engaged audience lets search engines know you're a credible source. 
Quality Leads: One of the major opportunities for growth with inbound content marketing is the ability to generate more leads. Essentially, when consumers consistently engage with your content, they're more likely to purchase from you in the future and tell others about you too. 
Inbound Marketing Fast Facts: 
Content marketing receives 3x more leads than paid search advertising
62% of people will learn about a product via search engine
47% of buyers view or engage with at least 3 pieces of content before deciding to buy, speak with a sales person, or take next steps
Inbound content marketing generates 3x more leads than traditional methods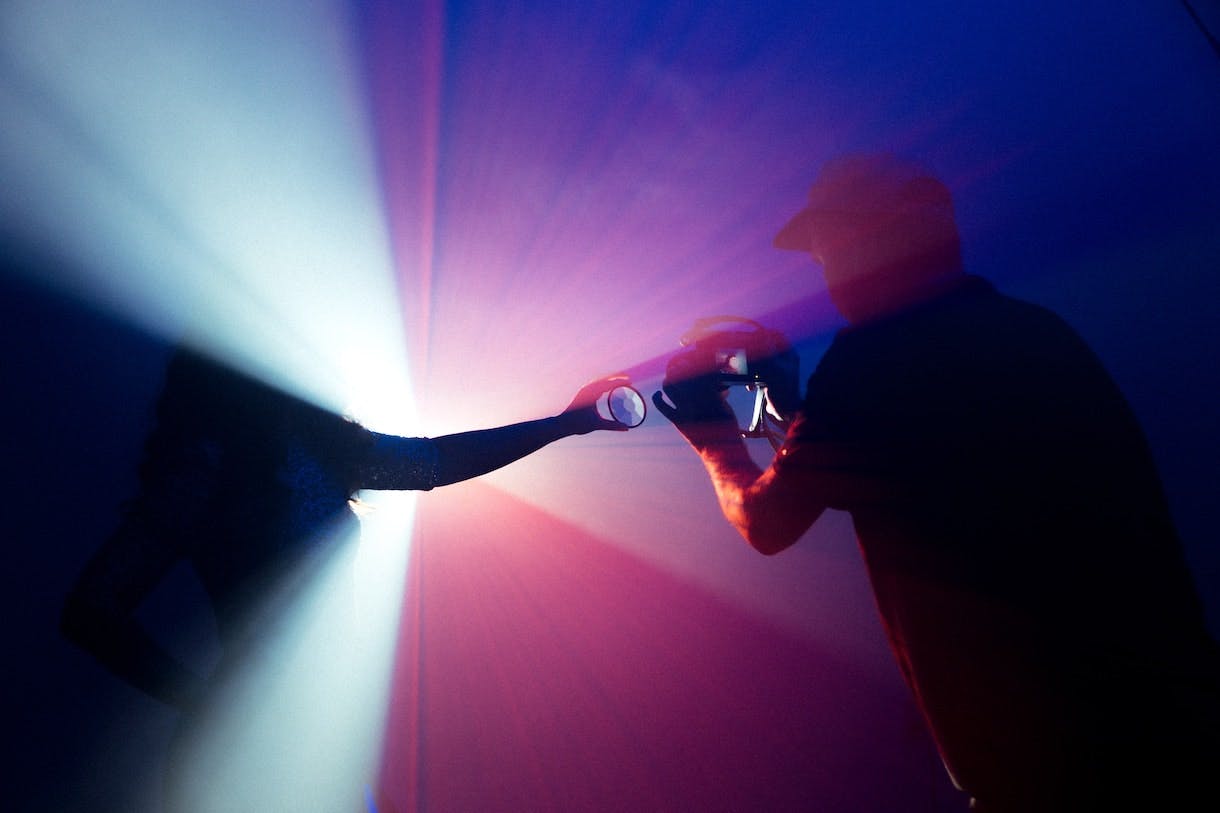 Examples of Inbound Marketing Quality Content 
The best way to both reach and convert your target audience is through creating great content. Here are some examples of the types of killer content you should be producing. 
SEO: When it comes to understanding Search Engine Optimization (SEO), many people mistakenly think it means simply tossing a few Google-friendly keywords onto a page. Even worse, throwing out numerous keywords (also known as keyword stuffing) at the bottom of each webpage. These types of practices are more likely to penalize your website. Truly effective SEO is much more nuanced. Since algorithms are always changing, SEO is an ever-evolving practice. 
While SEO content should be flexible, it's important that you add search engine friendly copy on your site's cornerstone pages and blog posts in order to improve your organic search rankings. Finding the right keywords is where things can get tricky. With keyword research, we can identify which search terms people are using to find products/services related to your company, how often they are using those search terms, and how difficult it will be to rank for those terms.
Videos: Similar to SEO, video-based content can help you achieve higher organic rankings. The benefit to videos is that they can work well through both traditional search engines like Google, but also through video search engines like YouTube.
Videos are also quickly becoming the go-to medium for content. Many social media platforms, especially Instagram, are prioritizing video content via Reels, IGTV, and Instagram stories. The benefit to this, as an example, is that now the content you create for YouTube can be repurposed for social media, digital ads, and for your website. 
A brand's visual identity is integral to a brand's success and exceptional video content will set you apart from competitors. Having inspiring visuals with a consistent tone creates a seamless experience for your customers that exudes a subconscious feeling of connection and assurance. 
Copywriting: Copywriting is an essential element to both building and marketing your brand. Sure anyone can put a few words down on a page, but the art of copywriting combines the ability to generate traffic with the power of creating an emotional connection with your customers.
Storytelling should be at the forefront of any inbound content marketing strategy. The first question to ask yourself is why: why is your brand unique? Why is your brand different from competitors? Then you want to explain these why's to consumers in a way that's both genuine and engaging yet still aspirational. Regardless of the story you tell, the intention should remain the same. To create emotional connections with consumers and maintain brand equity. 
Good copy serves multiple purposes. It supports your SEO strategy, encourages sales, inspires calls to action, and establishes your social media presence. It also helps cement your brand identity, highlights your strengths, and tells your unique story. You can utilize this type of content through things like blogs, product and service descriptions, email newsletters, and social media posts and campaigns.
Social Media: Highly visual mediums, like social media platforms, are the perfect avenue to convey your aesthetic and inspire potential customers by marketing your brand. This doesn't just mean posting a photo to instagram, anyone can do that. Instead, content marketing via social media should be visually appealing, informative, and valuable. 
The first thing to nail down is the purpose of your social media presence, do you want to use it as a portfolio for your luxury design firm? Educate consumers on your product lines? Once you understand the 'why' behind it, you can better implement a social media strategy which will in turn, impact the kind of content you create.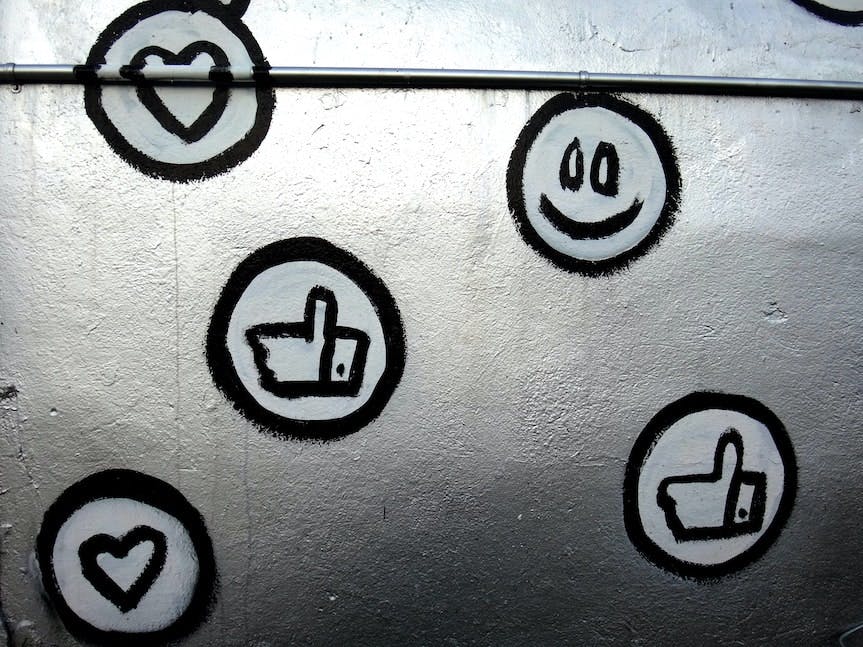 White Papers/E-books: Though ebooks and digital guides may take some time to compile, create, and deliver, they can be an incredibly valuable way of proving your worth to potential customers. The purpose of these online guides is not about selling your services but utilizing your experience, ideas, and solutions which in turn, showcases your talents and skills to potential customers. You can make these as specific or broad as you want but remember specificity within your niche will typically have a better chance of performing well.
Inbound Marketing Services Help 
Each of these inbound content marketing strategies require a combination of expert know-how and a little bit of wizardry. Depending on the type of luxury brand in question, not all these avenues may be the right fit and many will need to be tailored to your specific audience, product, and location. That's why it's helpful to find a knowledgeable partner to take marketing your luxury brand off your to-do list.
Hiring a professional content marketing agency is a smart way to create a plan of action that suits your goals, desires, and most importantly, your budget. Plus, their expert know-how and software will likely produce ideas you never even thought of.
Ready for someone to tackle all your marketing needs? We're happy to take it from here. Contact Thoughtlab today for a free consultation and let's tell your story the right way, together.