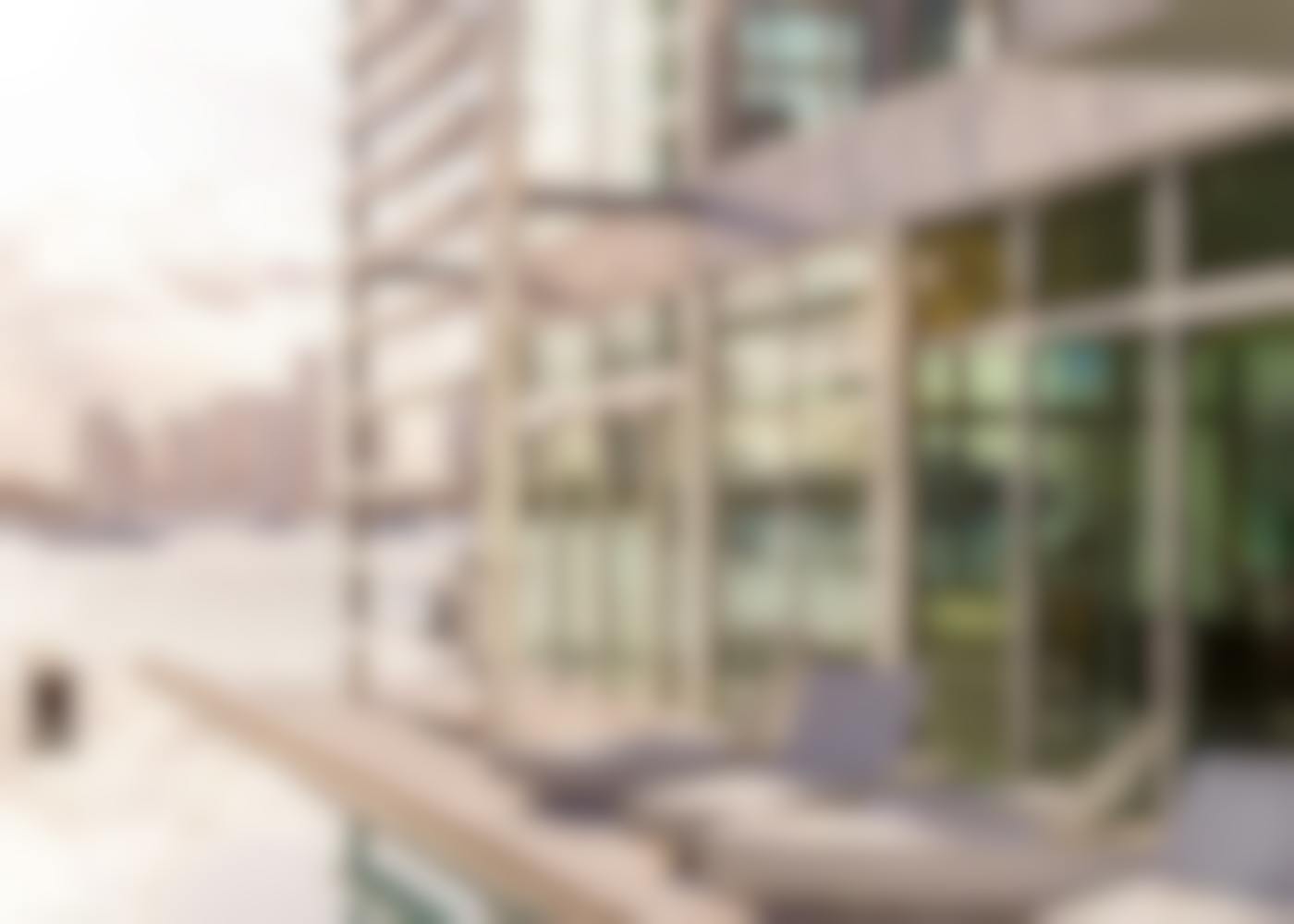 If you're considering creative marketing for luxury condos or hotels, it's time to throw out the playbook of the past and rewrite how you market your luxury vacation rentals. We know what the changes in the market are calling for and how to get people interested in the safety and mindfulness that you put into your luxury hotel and condo experience.
Are you still using the same luxury rental property marketing strategy you created two years ago? One year ago? If so, you're unfortunately out of step. What travelers and vacationers are looking for has changed dramatically.
While business travel is cautiously making a comeback, it's still nowhere as prevalent as it was pre-pandemic. In terms of traveling for pleasure, people are beginning to travel again but either not going as far or prioritizing having more personal and private space when they do.
The reality is, this isn't just a present-day fad. COVID-19 has fundamentally changed how, why, and where people travel, not just for now but going forward. It drastically changed what they value and desire in a luxury hotel or condo.
If you're considering creative marketing for luxury condos or hotels, it's time to throw out the playbook of the past and rewrite how you market your luxury vacation rentals. We know what the changes in the market are calling for and how to get people interested in the safety and mindfulness that you put into your luxury hotel and condo experience.
People are demanding more. From safety and social distancing measures, to a fragrance butler, room service for pets, or a tea sommelier, marketing your luxury rental property should focus on the high expectations of the discerning traveler.
From SEO strategy to content marketing, there are numerous ways to launch a creative marketing campaign for your luxury rental property.
Not sure where to begin? In this article we'll cover the fundamentals of creative luxury marketing and how it relates to your unique condo or hotel, including:
What Is Creative Marketing?
Why You Should Be Marketing Your Luxury Vacation Rentals
Target Market For Luxury Hotels & Condos
Characteristics of Luxury Marketing
Creative Marketing For Luxury Condos Ideas
Finding A Condo & Hotel Marketing Agency
What Is Creative Marketing?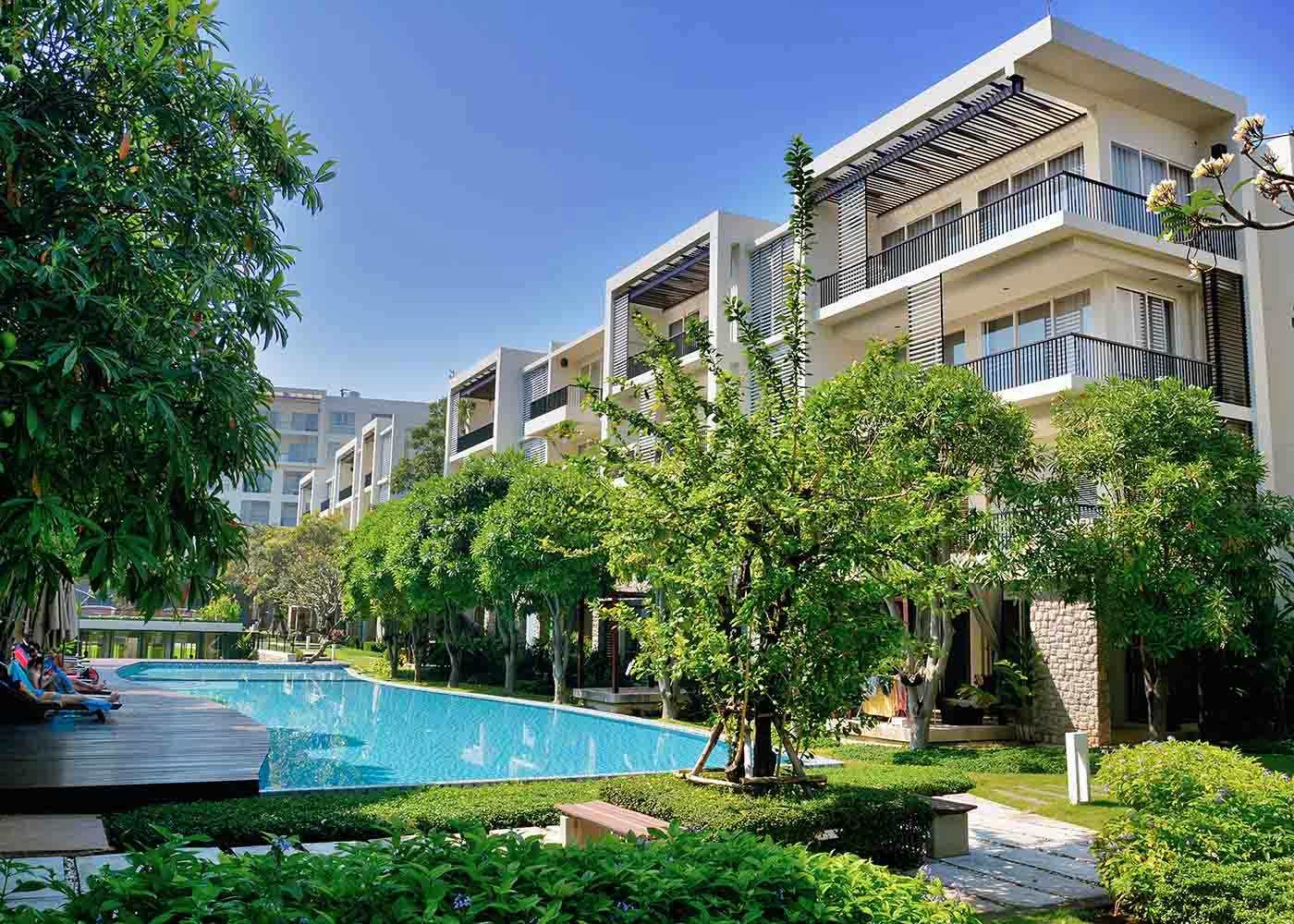 Creative marketing at its most basic level is the act of creating and promoting content that inspires your audience. It should share your brand vision, showcase your talents, and provide some kind of value to your target market. This can be in the form of SEO, blogs, social media, PPC, animation, emails, or more. Regardless of the medium used, the verbal and visual content you put out into the world shapes the tone of your brand and therefore, should be emotive, personal, and engaging.
However, not all marketing strategies are created equal. General marketing strategies often utilize several of these effective methods to attract a large audience. When it comes to luxury marketing however, brands don't always chase the customer; the customer chases the brand.
The trick is to find a way to employ these marketing principles while simultaneously crafting an elevated story and telling it in exclusive ways. Essentially, luxury content marketing differs from everyday products in this fundamental way: their objective is not just to sell, but to create a lifestyle.
While everyday goods may focus their advertising around ideas about value, use, price, and ease, an effective luxury brand marketing strategy encompasses messages of status, quality, craftsmanship, prestige, heritage, and exclusivity. Whether your luxury company sells vacation rentals, makeup, handbags, cars, or liquor, these marketing principles remain the same.
The key to successful creative marketing is to strike a balance between the two. Putting out good creative is important, but you also need to ensure this content is reaching the right audience. The most effective creative marketers seamlessly combine SEO and digital know-how with a strong brand identity and inspirational customer experience.
Why You Should Be Marketing Your Luxury Vacation Rentals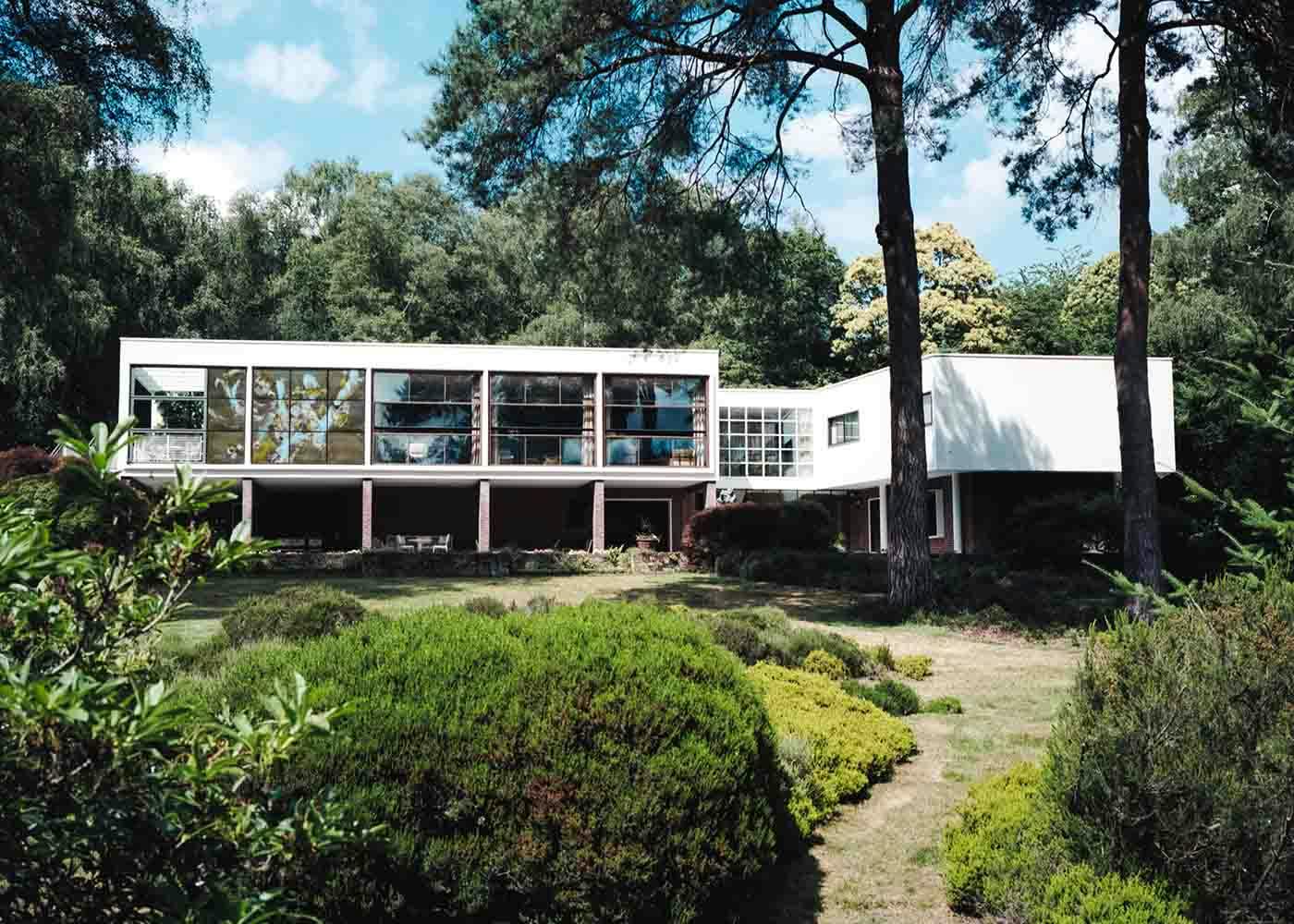 Creative marketing is key in both promoting your company and establishing brand awareness. While it requires expert planning and some slightly time-consuming execution, the benefit is that to potential customers, this kind of marketing doesn't come off as aggressive.
Instead, when done correctly, luxury creative marketing creates a means of building trust with your audience. It gives you the space and time to showcase your credibility, your strengths, the tone of your brand, and your expertise before ever trying to sell. In this sense, it becomes a much more authentic means of connecting and communicating with your target audience.
This is especially important for luxury companies as you want to remain as elevated and exclusive as possible without appearing that you're "trying too hard." One of the key characteristics of luxury marketing is curating an experience. It's less about telling or even showing, but rather, encapsulating a customer in the feeling and experience of your product or service.
Think about a hotel or theme park commercial. The 30 second ad rarely mentions price or specific amenities, instead these commercials are often pure fantasy. They highlight a swim in the ocean, a family laughing together, a romantic moment. They immerse the viewer in a specific place and even better, a visceral emotion.
Luxury marketing is less about highlighting the details of a specific service and more about curating a unique immersive experience. If your condo or hotel's emotion and story is done correctly, the consumer should feel powerful when they are on your website, reading your blog, or watching your campaign video.
Emotion is at the heart of the story in every marketing activity. For example, what does having this experience offer? Power, love, status, consciousness? In this way, customers will want to buy into the lifestyle they associate with your luxury service, which is a much more lasting consumer connection than simply selling a physical object.
Target Market For Luxury Hotels & Condos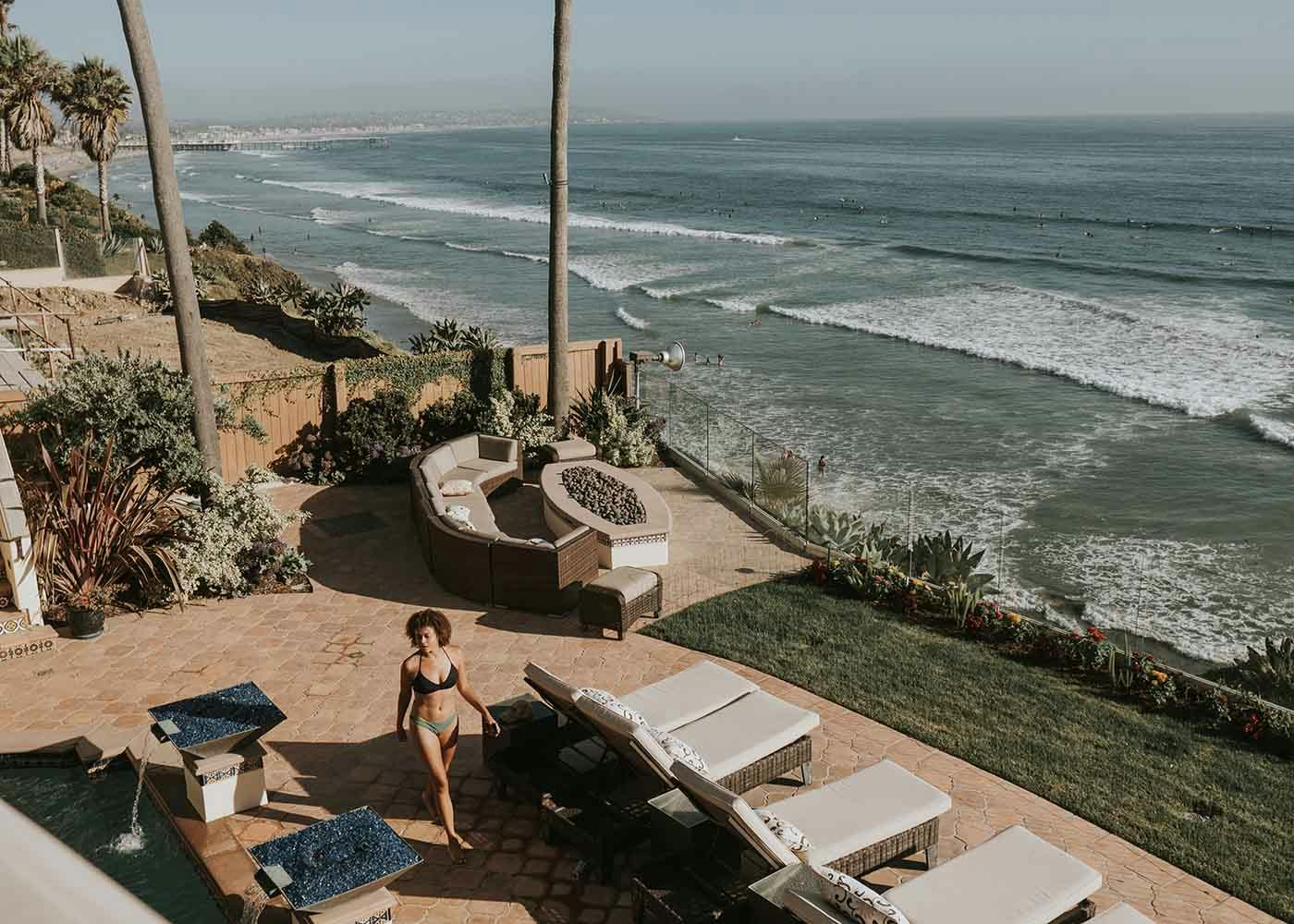 Before you even begin to implement a marketing strategy, it's important to understand not just who your current customers are but where they are. Finding your target market is two fold. First, it's important to understand where your audience spends their time. This can be done via statistics and market research through social media reach, email open rates, ad clicks, and more.
Once you gather this data you can better understand where your audience spends their time online. This will help inform your marketing strategy as luxury vacation rentals for instance, might not see lots of return on creating TikTok videos whereas Facebook posts or guest blog posts on travel sites might better suit your target demographic.
The next step is to create buyer personas. Essentially, identifying personas is a way to get a detailed description of your ideal customer. It includes their age, job, income, demographics, online habits, hobbies, interests, and more.
Buyer personas will help you understand where and who your customers are which enables you to craft a more effective marketing plan that specifically targets these people.
Characteristics Of Luxury Marketing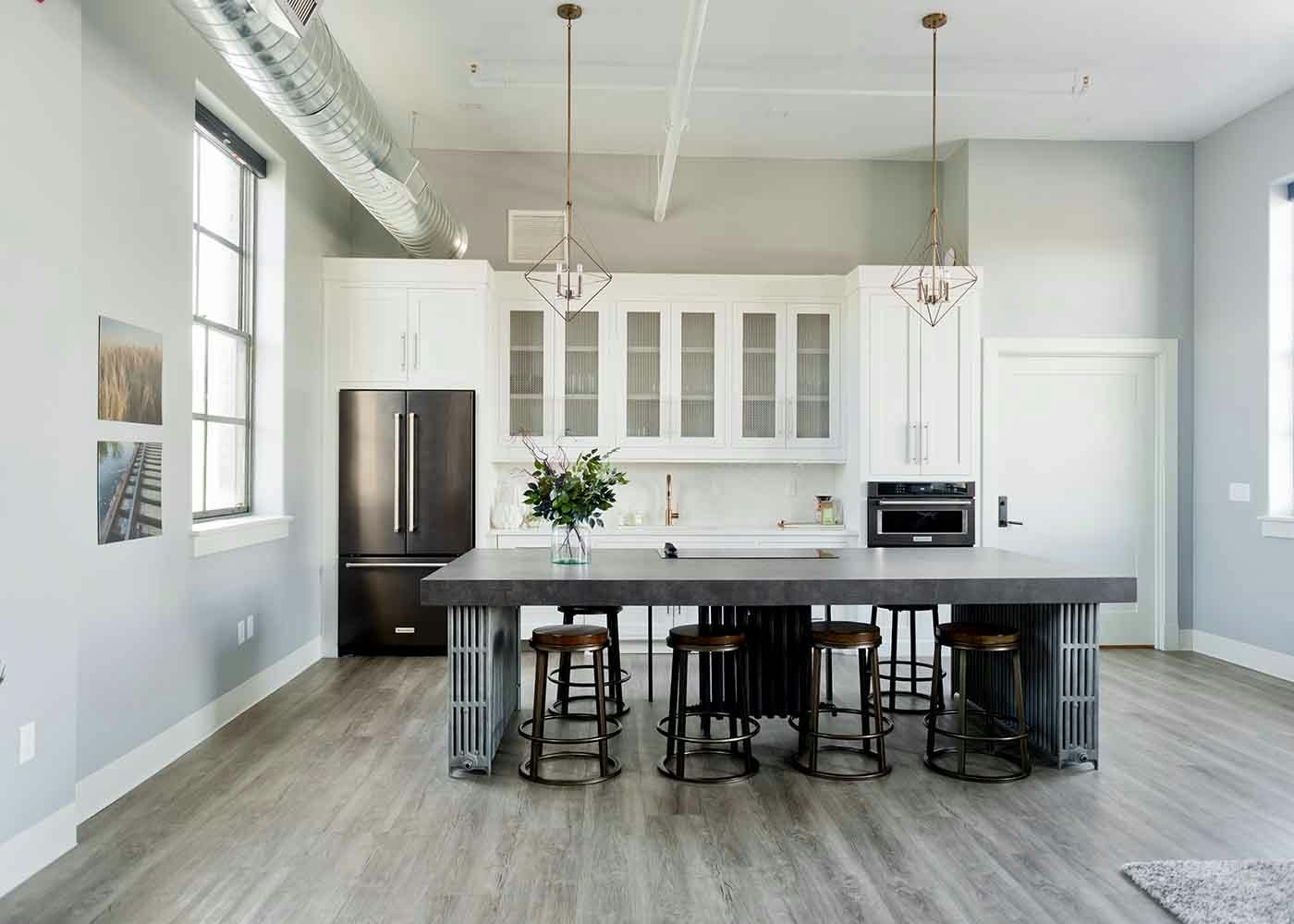 Not all marketing plans are the same and even within the luxury market, you will advertise your luxury condo rental much differently than an exotic handbag. However, there are a few overarching characteristics of luxury marketing that will set you apart from other rental properties or common listings.
Characteristics of luxury marketing include:
Exclusivity: Less is more and less is luxury. Maintaining various forms of exclusivity is fundamental to luxury marketing as it maintains consumer desire through rarity. For vacation rentals this could be having wait lists, private member groups and perks, concierge services, and more.
Personalization: There's something so luxurious about having a monogrammed suitcase. As discerning travelers, they want to feel special and that they're having an experience tailored specifically for them.
Experience-oriented: Luxury marketing is not about telling or even showing, but rather, encapsulating a customer in the feeling and experience of your product or service. At a hotel this could be curated local events and activities such as lobster fishing expeditions, catamaran rides, etc. It also means utilizing local resources to create unforgettable experiences.
Looking for more? Learn all about the 6 Characteristics of Luxury Marketing.
Creative Marketing for Luxury Condos Ideas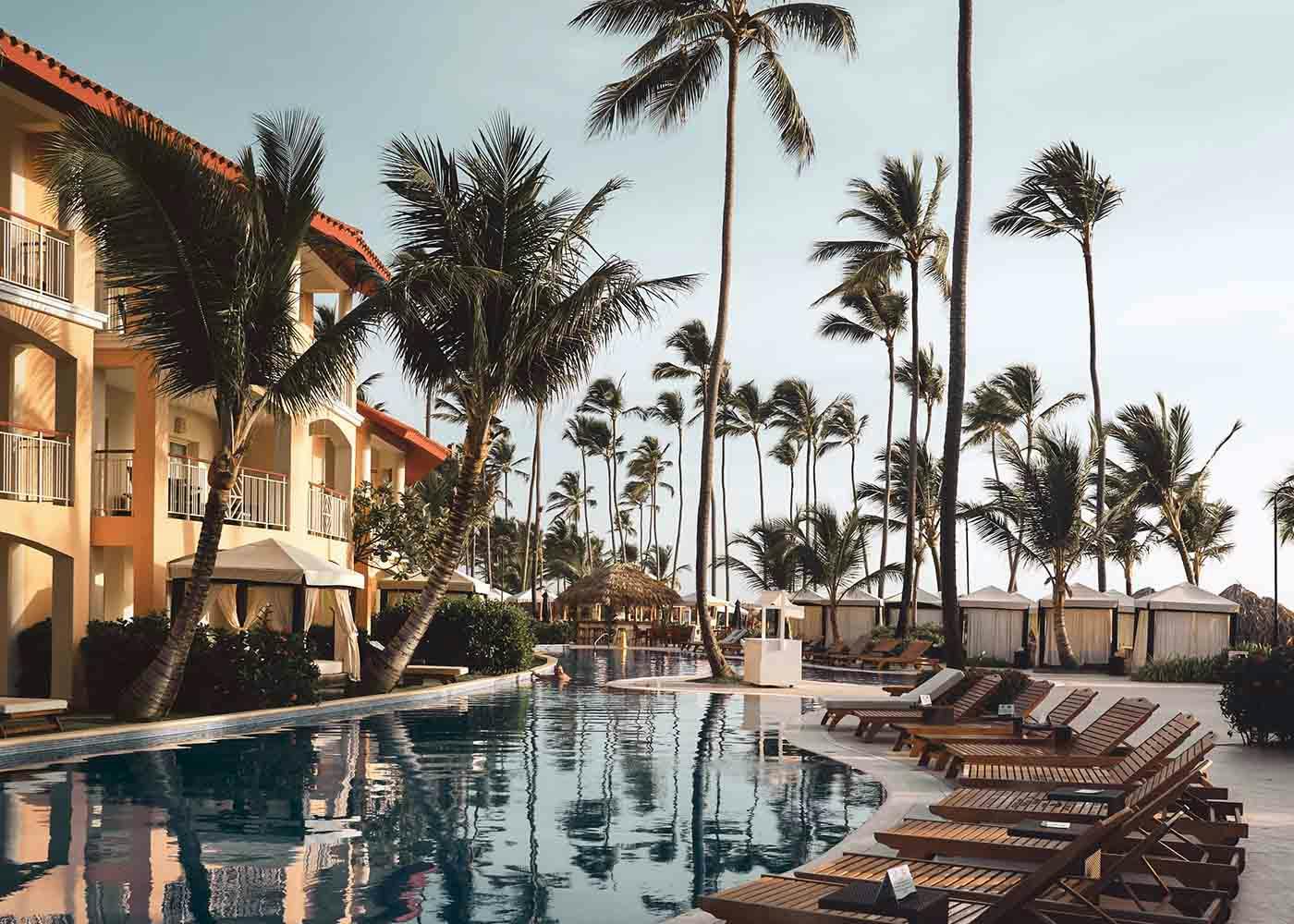 #1 - Virtual Tours
Imagine booking a hotel room without looking at pictures of the property. Imagine purchasing a $2500 handbag online without being able to at least see what the inside looks like. In today's world these things seem almost impossible.
As people become more and more swayed by real-time webcams, digital blueprints, drone footage, and more, it's crucial you include virtual tours of your luxury rental properties online. While photographs are equally as important, people have become smarter, knowing how easily still images can be manipulated.
To truly market yourself as a luxury company you want to showcase not just the space itself but the surrounding area. Drone footage is great for giving potential clients confidence in where they're booking, as are interactive walk-throughs.
Videos are also quickly becoming the go-to medium for content. Many social media platforms, especially Instagram, are prioritizing video content via Reels, IGTV, and Instagram stories. The benefit to this, as an example, is that now the content you create for YouTube can be repurposed for social media, digital ads, and for your website.
#2 - Highlight Luxurious Amenities
This is the time to set yourself apart from your competitors. Almost every luxury rental property will highlight the number of beds/baths, location, square footage, coffee maker, hot tub, or other common amenities.
As a luxury condo, villa, or hotel, you need to give luxury-minded renters a sense of what kind of
high-end accommodations they can expect. These include things like: game room, movie theatre, tennis court, salt water pool, personal butler, on-site car for their use, wine cave, or more. You want to not only mention these amenities but put them front and center on each listing and your website.
If your property doesn't have these over-the-top amenities, try to find ways to include luxurious touches like delivering fresh flowers, personalized welcome baskets, or installing a chic espresso bar.
#3 - Professional Photography & Videography
A brand's visual identity is integral to a brand's success and exceptional content will set you apart from competitors. Having inspiring visuals with a consistent tone creates a seamless experience for your customers that exudes a subconscious feeling of connection and assurance. Every photo and video should give the viewer a sense of what your luxury brand is all about and inspire them to live within the visual world you've created.
#4 - Utilize Email-Marketing
Email marketing is often an underutilized, underestimated marketing channel, especially for luxury rental companies. People tend to think that because so many people get a million emails a day and often don't open many of them that it's an ineffective tool. The truth is that email marketing reaches a highly qualified audience, and a captive audience that has already expressed interest in a particular company. Sending out a monthly email with inspiring images, company updates, or new listings, can be a great way to stay top of mind with your audience.
It's also worthwhile to consider adding a value-add in email marketing pieces every once in a while, such as a free consultation with a concierge to find your next luxury stay or expert city guides..
#5 - Create an Inspiring Website
Let's talk about rental platforms. If you're using websites like Airbnb, VRBO, OneFineStay, or more, it's obviously great to market your properties in ways that will expose your company to a larger audience. However, relying solely on third-party platforms severely limits what you can show, how you relate to customers, and of course, you're subject to their digital rules and reputation.
Having your own website is the best way to maximize your bookings, exude professionalism, and once again, retain a sense of exclusivity. Plus, it opens up the possibility for SEO and digital marketing.
Luxury condos and hotels are all about emotion, aesthetics, and personalization. The same should be true for how you market your rental properties. An effective and impactful website should serve multiple purposes. Primarily, to inspire potential clients.
When people visit your website, they should experience what it feels like to walk through one of your properties. Standard, templated websites don't tend to cut it when you're talking about high-end, exquisite experiences. Instead, you need an interactive site with motion that evokes strong feelings and helps your prospect begin to realize their desire to book.
For example, video content, animation, 360-degree virtual tours, and 3D visualization tools will set your site apart from competitors. An inspiring website is also one that possesses a cohesive brand identity. Having a consistent tone, colors, graphics, and images create a seamless experience for your visitors that exudes a subconscious feeling of connection and assurance.
Luxury Condo & Hotel Marketing Agency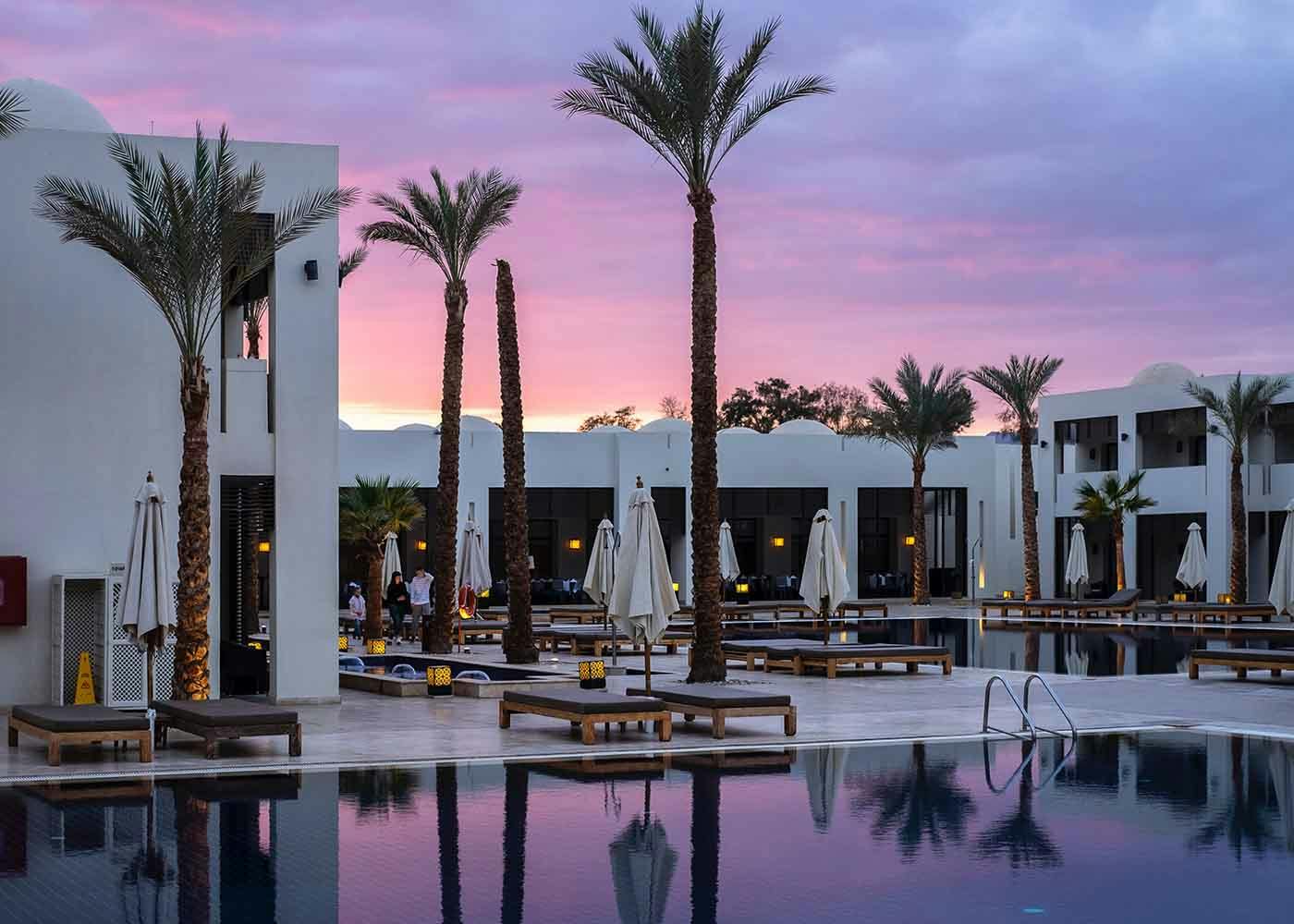 At ThoughtLab, we're passionate about elevating and promoting luxury brands. When it comes to creative marketing, each of these strategies require a combination of expert know-how and a little bit of wizardry.
That's why it's helpful to find a knowledgeable partner to take marketing your luxury condo or hotel off your to-do list.
Hiring a professional hotel marketing agency is a smart way to create a plan of action that suits your goals, desires, and most importantly, your budget. Plus, our expert know-how and software will likely produce ideas you never even thought of.
An ideal marketing partner will provide all the services you need to market your luxury company, including:
Content strategy
Generating content ideas
Professional graphic design and video editing
Analytics that report the best ROI from your content
Ready for someone to tackle all your marketing needs? We're happy to take it from here. Contact ThoughtLab today for a free consultation and lets tell your story the right way, together.